Since we can now sit inside for dinner again, it's time to plan in-person awards ceremonies. After a year of toasting achievements from our computer screens, no doubt you'll be looking for the perfect venue to wow your guests. Hire Space is here to help you welcome your guests back to the world of in-person dining!
Whether you're planning for a small startup or scaling up for showbiz, one of our top 6 unique and unusual awards ceremony venues will suit the vibe of any ceremony or gala.
Originally designed as a cinema in the 1930s, the Eventim Apollo exudes Old Hollywood grandeur. This venue is purpose-built for show-stopping performances and memorable evenings.
The Eventim Apollo is perfect for a large awards ceremony, as it's able to seat up to 680 cabaret style. Plus, with a complete DDR package on offer and various AV options, you can rest assured that every aspect of your ceremony will go without a hitch.
After your event, the foyer can be transformed into a drinks reception or after-show party - complete with two VIP bars to choose from!
Capacity: 680 seated guests
Location: Hammersmith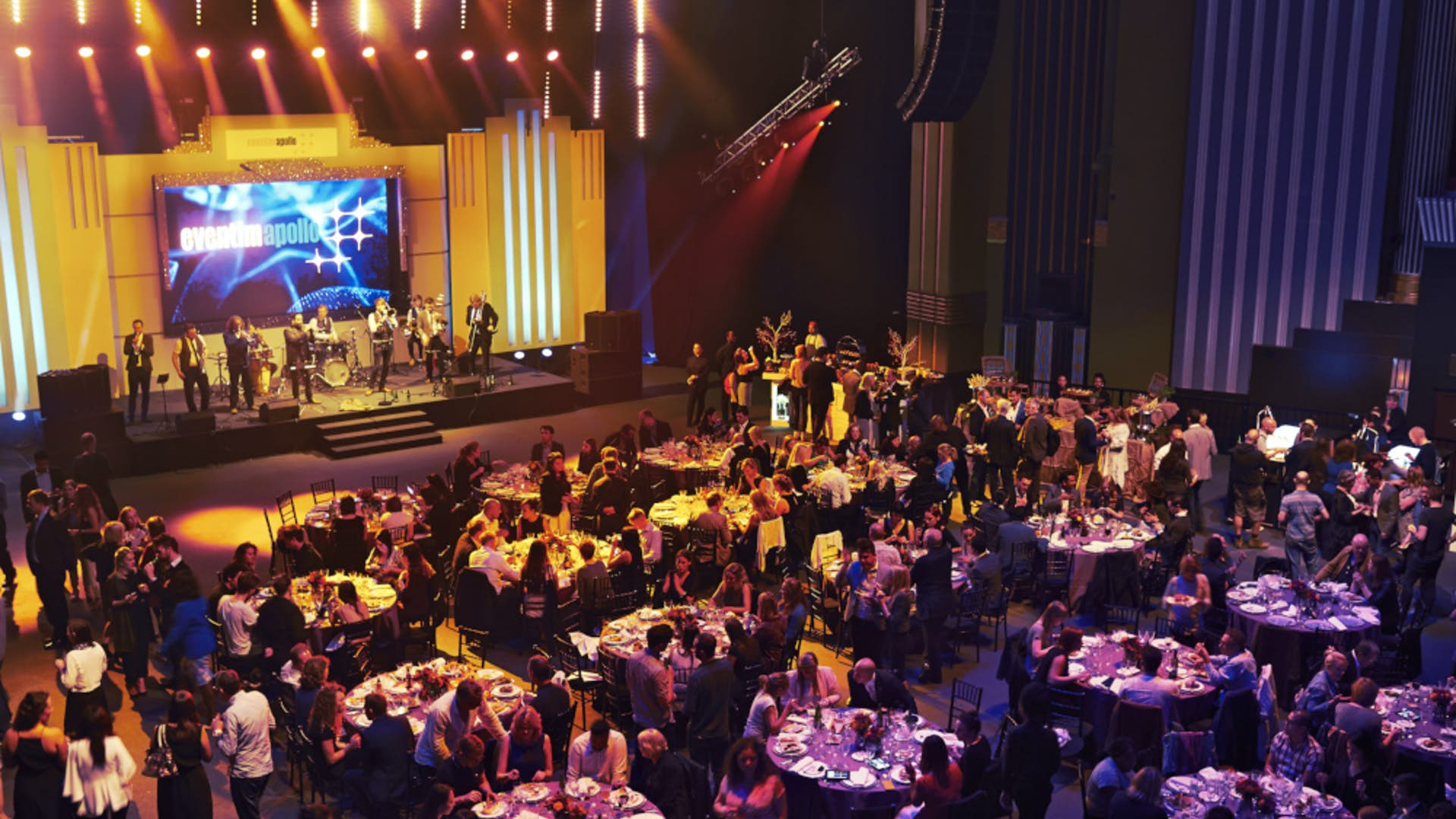 For a night full of nautical romance, the Cutty Sark provides a truly unique type of glamour.
The Cutty Sark's Dry Berth offers an unusual view of the historical ship's hull, as it is usually open to the public as a museum. However, your guests won't miss out! The museum exhibits are open all night for them to explore. This space seats up to 260 guests, so there's no need to cut the guest list.
For smaller ceremonies, try the Victorian Clipper's Tween Deck. Seating up to 70 guests, this is a unique dining experience in an intimate setting. Interactive museum displays will stay open all night here too - they'll be perfect icebreakers for your guests!
Capacity: 260 seated guests
Location: Greenwich Pier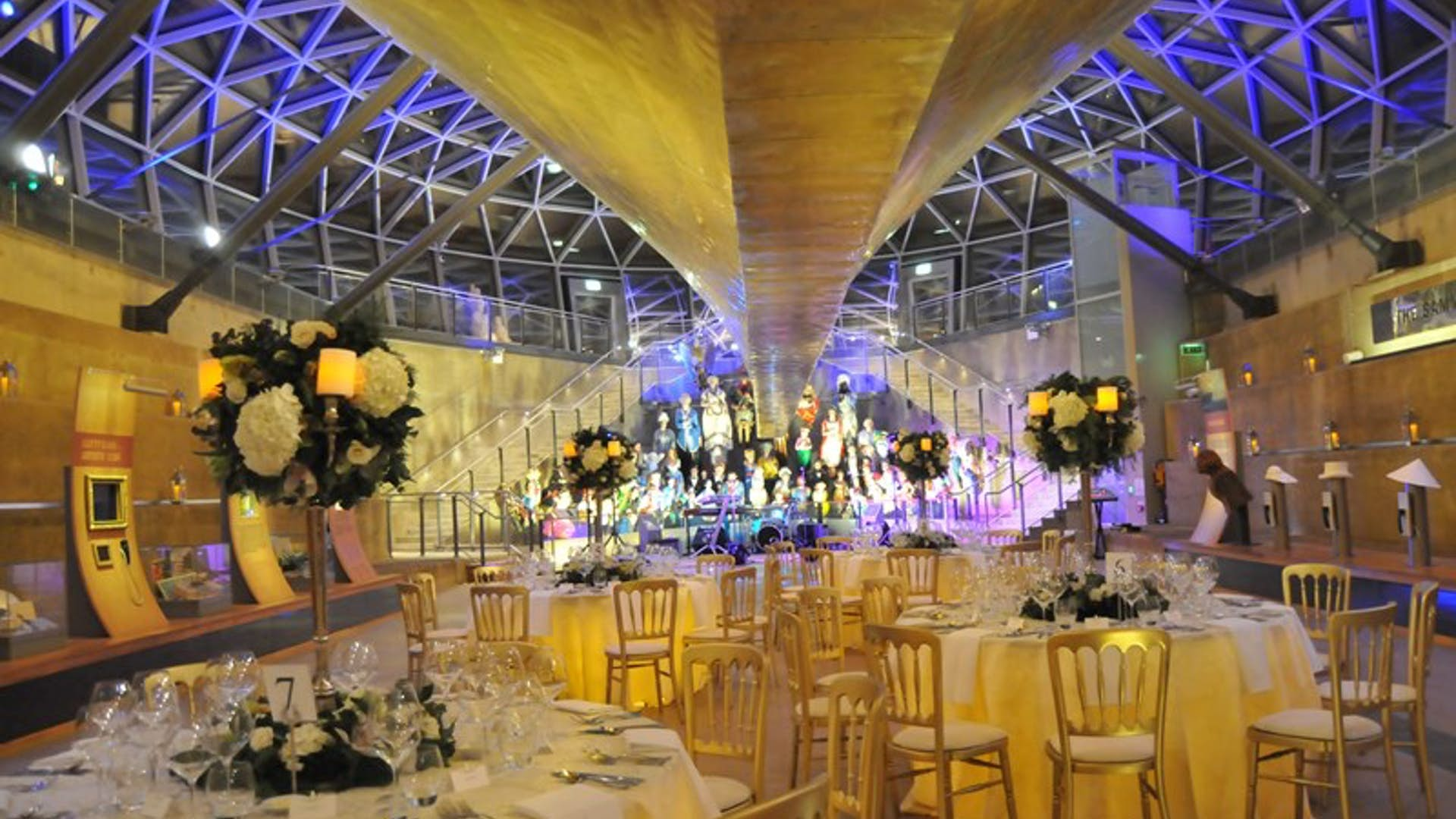 When seated amongst the likes of Veláquez and Zurbarán, awards ceremonies at The National Gallery are always set to impress.
Inside Trafalgar Square's iconic building is Room 30, which is a prime backdrop for an inspiring night. The gallery's paintings give the room a traditional flair, which sets it apart from modern auditoriums and private dining spaces. One of the gallery's most popular events spaces are the breathtaking Barry Rooms - and it's not hard to see why! Your guests will enjoy the gallery's hospitality until 2:00am, meaning that they'll have plenty of time to drink in the sights (and the champagne!).
Not only do these spaces provide guests with a view of four stunning galleries, you as the organiser can rest easy knowing staffing, security, and cloakrooms are all included. What's not to love?
Capacity: 220 seated guests
Location: Trafalgar Square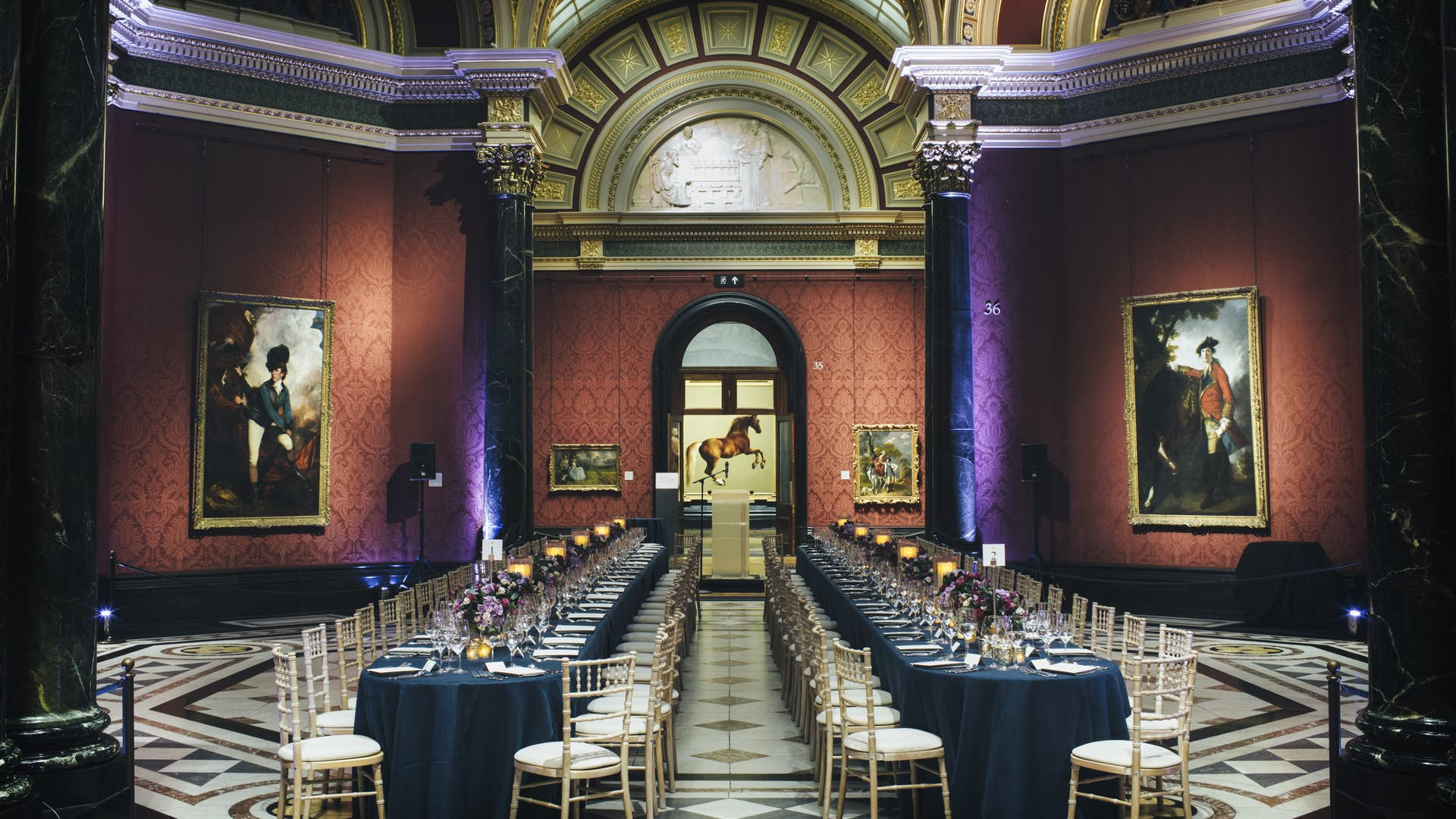 If your ceremony needs a venue that truly sets the scene, look no further than the Globe theatre's hidden Underglobe.
A sweeping staircase transports guests into a Shakespearean wonderland, with the possibility of drinks on arrival on the mezzanine. Unsurprisingly for a world-renowned theatre, the Underglobe also comes with an in-built stage, high-spec AV, and performance-worthy lighting. It really has everything you need for a special night!
When an awards ceremony is hosted at the Underglobe, you'll be sure that your awards ceremony is the quality of a Capulet ball.
Capacity: 450 seated guests
Location: London Bridge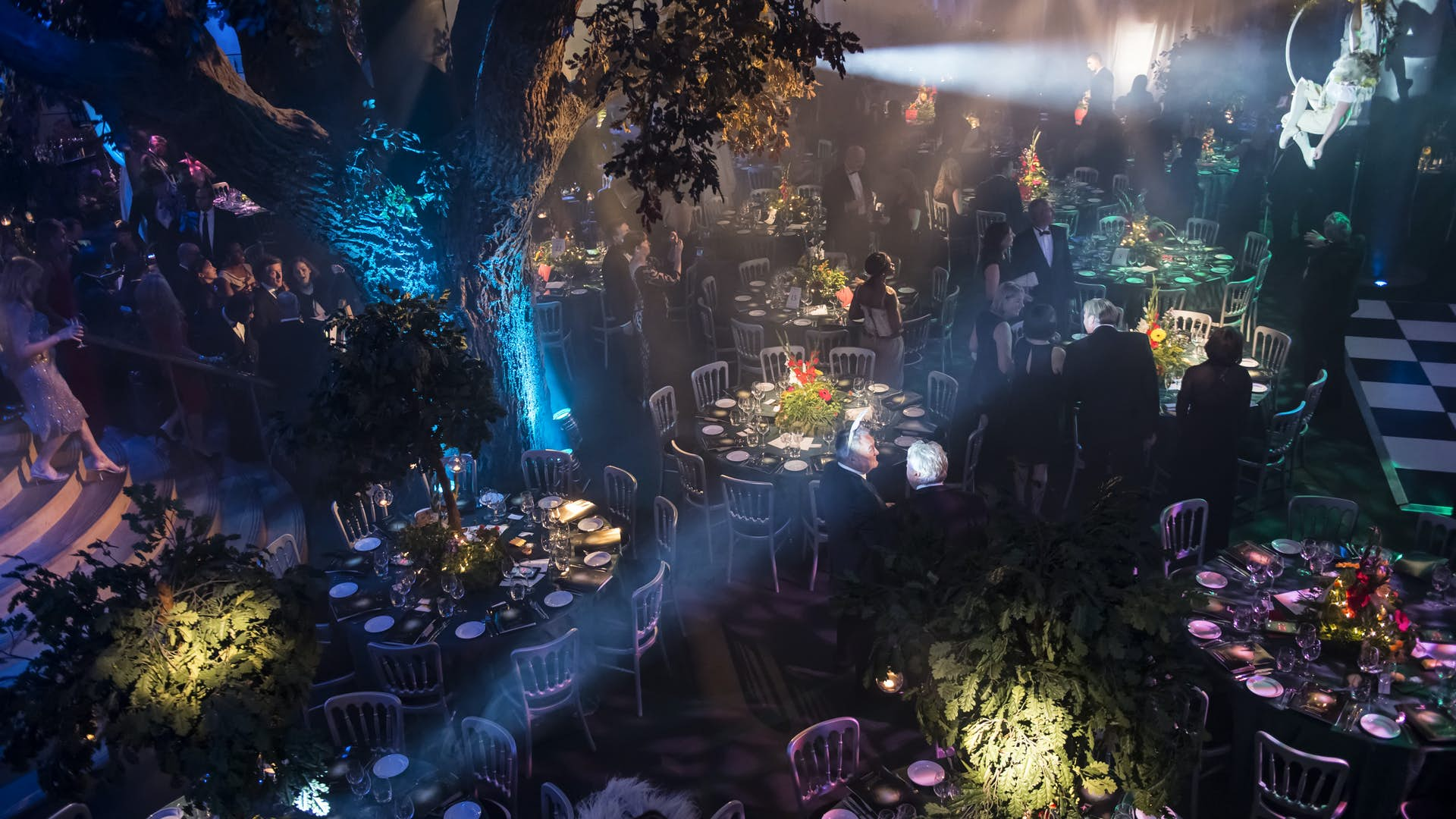 When looking for a bright, unique, and flexible space, the Royal Horticultural Halls should come to mind.
The Lindley and Lawrence Halls are both Grade II* listed buildings with wildly different personalities. The Lindley Hall boasts a glass ceiling and original white paneling - a perfect blank canvas with an airy vibe.
The Lawrence Hall across the street has the complete opposite aesthetic. Cultivating striking dark, brutalist architecture, this space lets your ceremony's lighting and entertainment come alive.
If your guest list seems to have no end, the Royal Horticultural Halls will have you covered. These halls reign supreme as one of Central London's largest uninterrupted floor spaces, perfect for large awards ceremonies!
Capacity: 900 seated guests
Location: Victoria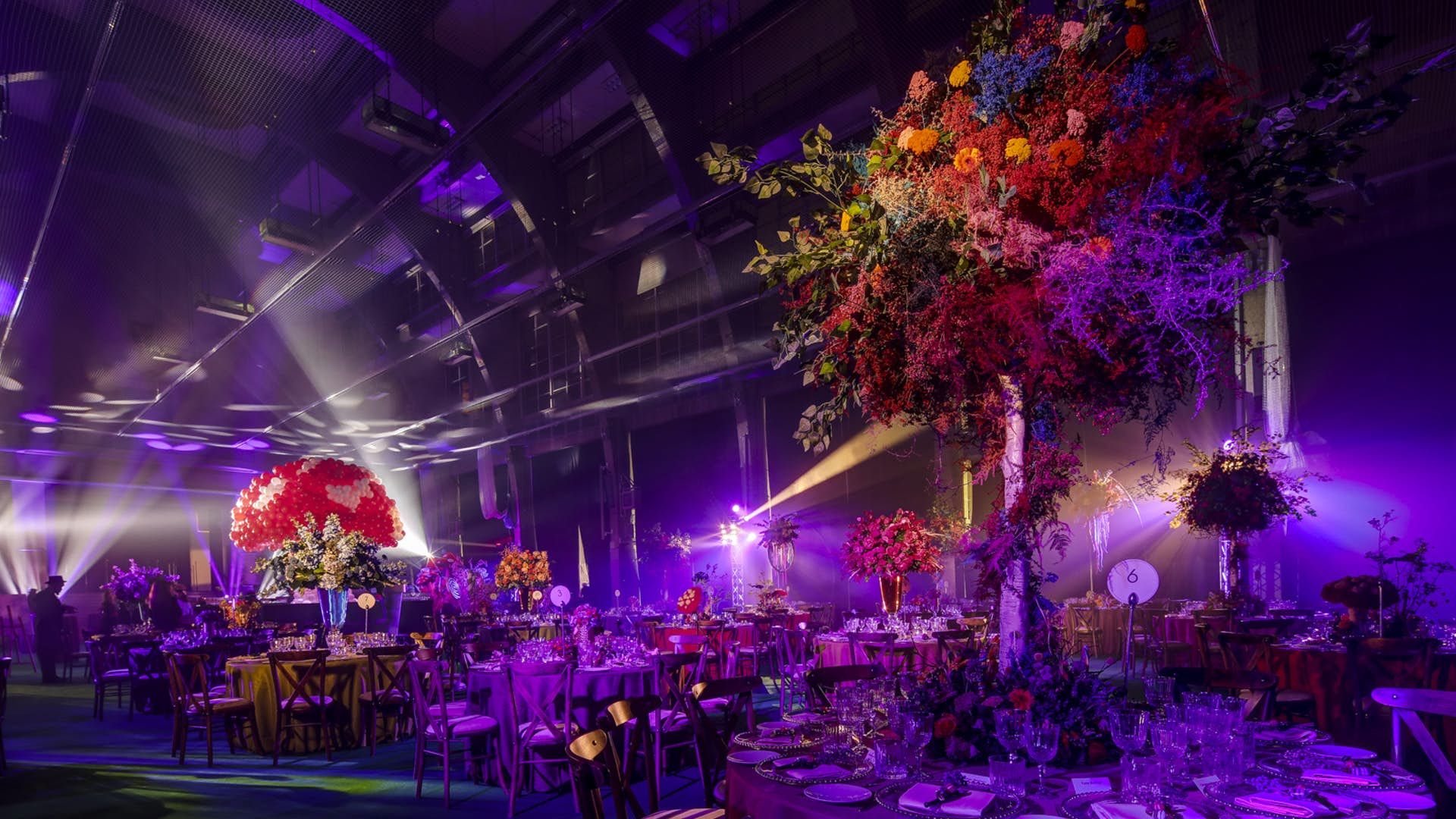 Ideally located between the River Thames and Covent Garden, Somerset House is the UK's largest creative space. Somerset House hosts 12 blank canvas rooms, each with their own unique and traditional features.
One of these spaces is The Seamen's Hall, which boasts grand windows with a view of the courtyard. It has access to Somerset House's iconic courtyard and river terrace, meaning that any summertime gala can take full advantage of an airy Thames-side view. Why not use the outdoor space and plan a post-dinner drinks reception?
For something intimate and unusual, try The Lightwells and Deadhouse. Perfectly suited to any Charles Dickens fan, this subterranean space is full of Victorian London charm. Although the space is for smaller gatherings, it doesn't skimp on the AV potential. Use Somerset House's professional lighting team to make this a room to remember.
Capacity: 1500 guests
Location: The Strand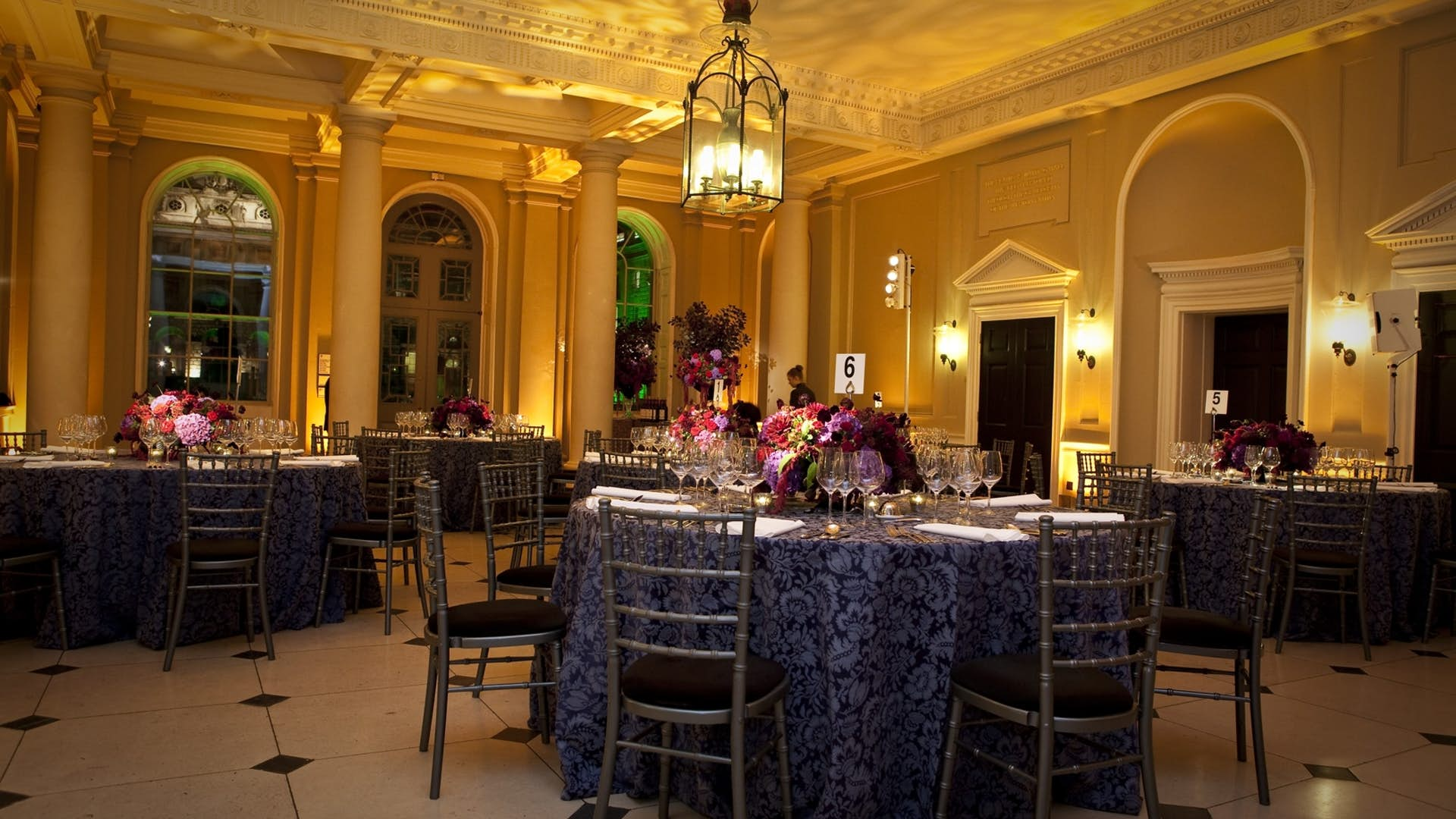 From startup-sized prize givings to corporate galas, our top 6 list has covered the best unique and unusual venues for an awards ceremony of any size. Whether your company's aesthetic is crisp and modern, or embodies true industrial Victoriana, we have the perfect venue for you.
If you've taken a fancy to any of these venues or want to discover more, chat to one of our venue experts or submit an enquiry below.