As awards season gets into full swing, companies are inevitably gearing up to reward the hard work of their employees. And how better to do it than with an awards ceremony that celebrates everyone in style?!
To kick off the festivities, we've curated a list of the top unique venues for an awards ceremony in London, from conservatories to converted warehouses. Check out the very best of the bunch below - thank us later (or, you know, in your acceptance speech - just kidding!).
If you're after a venue that exudes elegance, Plaisterers' Hall delivers it in spades. Benefitting from a prestigious location in the very heart of the city, it's an impressive postcode for any event, and its ornate plasterwork and furnishings make for a stunning setting for an awards ceremony. With full AV and state-of-the-art staging in the Great Hall (delivered with the support of an experienced event management team) the space is perfect for projecting your team's achievements and giving them a reward for their hard work at the same time!
Location: St Paul's
Capacity: 500
The stomping ground of champions, London Stadium played host to the Olympics in 2012, and has since become one of the finest all-event venues in the city. With a range of stunning spaces on offer, as well as the best event tech in the business, awards ceremonies are in safe hands at this prestigious stadium. Kick-off the evening with a drinks reception in The Great Briton And The Academy before moving to the stylishly-lit The Forge for your ceremony, and whoever takes the prizes, your event's sure to have everyone feeling victorious!
Location: Stratford
Capacity: 550 standing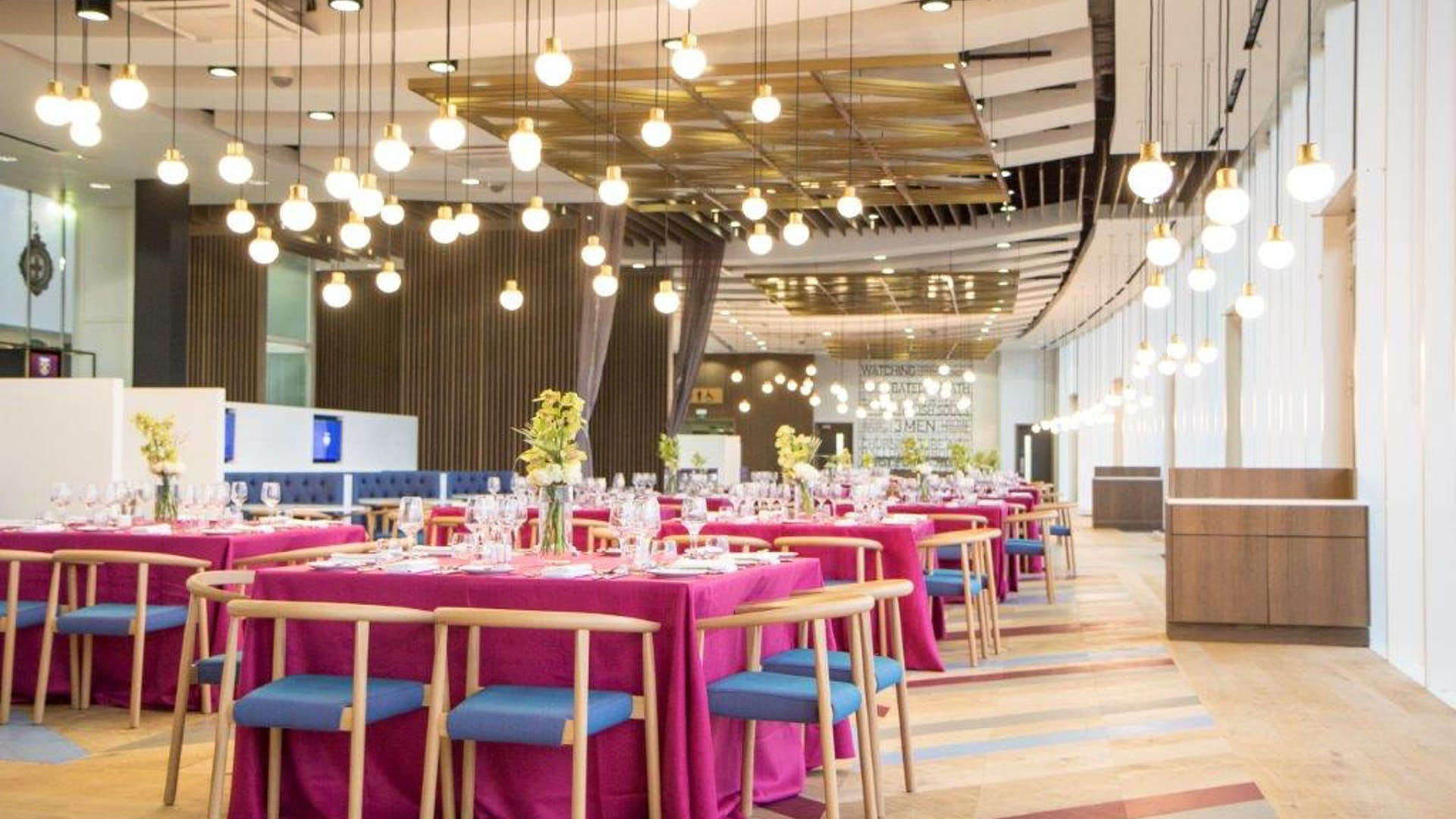 Set right on Pall Mall, with historic buildings left, right, and centre, 116 Pall Mall is a truly special setting for an awards ceremony. Inside the building, it doesn't disappoint, either: its stunning Nash Room offers an ornate space for a dinner event with plenty of character, while the Carlton Room provides an inviting and unusual drinks reception area. Whether you move between the spaces for some variety or base yourself in one spot to soak up the atmosphere, your guests are guaranteed to be impressed with this exquisite venue.
Location: Pall Mall
Capacity: 300 reception
An unusual and quirky venue for a ceremony, the London Transport Museum does what it says on the tin, with a fascinating collection of artefacts from the city's history of motoring making up the intriguing backdrop in the Museum Galleries. It's not all rev and no speed, however: immersive exhibitions - including an Elizabeth Line driving experience - are guaranteed to get guests singing the praises of the venue, while bespoke menus are designed to cater to all tastes. All-in-all, this is a destination not to be missed!
Location: Covent Garden
Capacity: 500 standing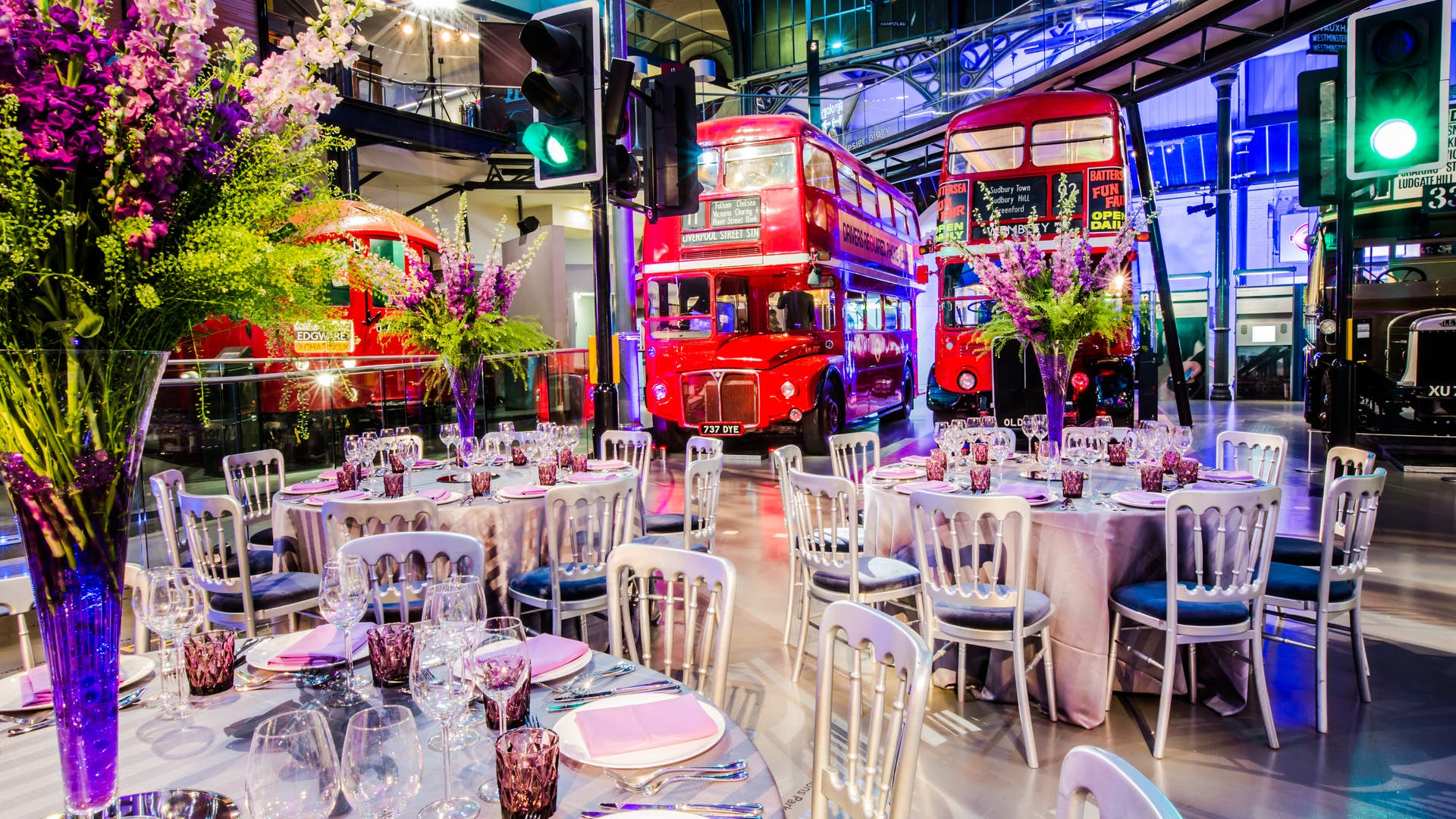 Host to some of the top events in the calendar, not to mention countless performances year-round, the Barbican Centre is a legend in the venue world. With two colossal theatres, a cinema, and an indoor tropical garden, this space is a spectacular setting for an awards dinner - particularly surrounded by The Conservatory's fascinating plants, or the grand tiered seating and lights of the Barbican Hall.
Location: Barbican
Capacity: 168 dining; 200 reception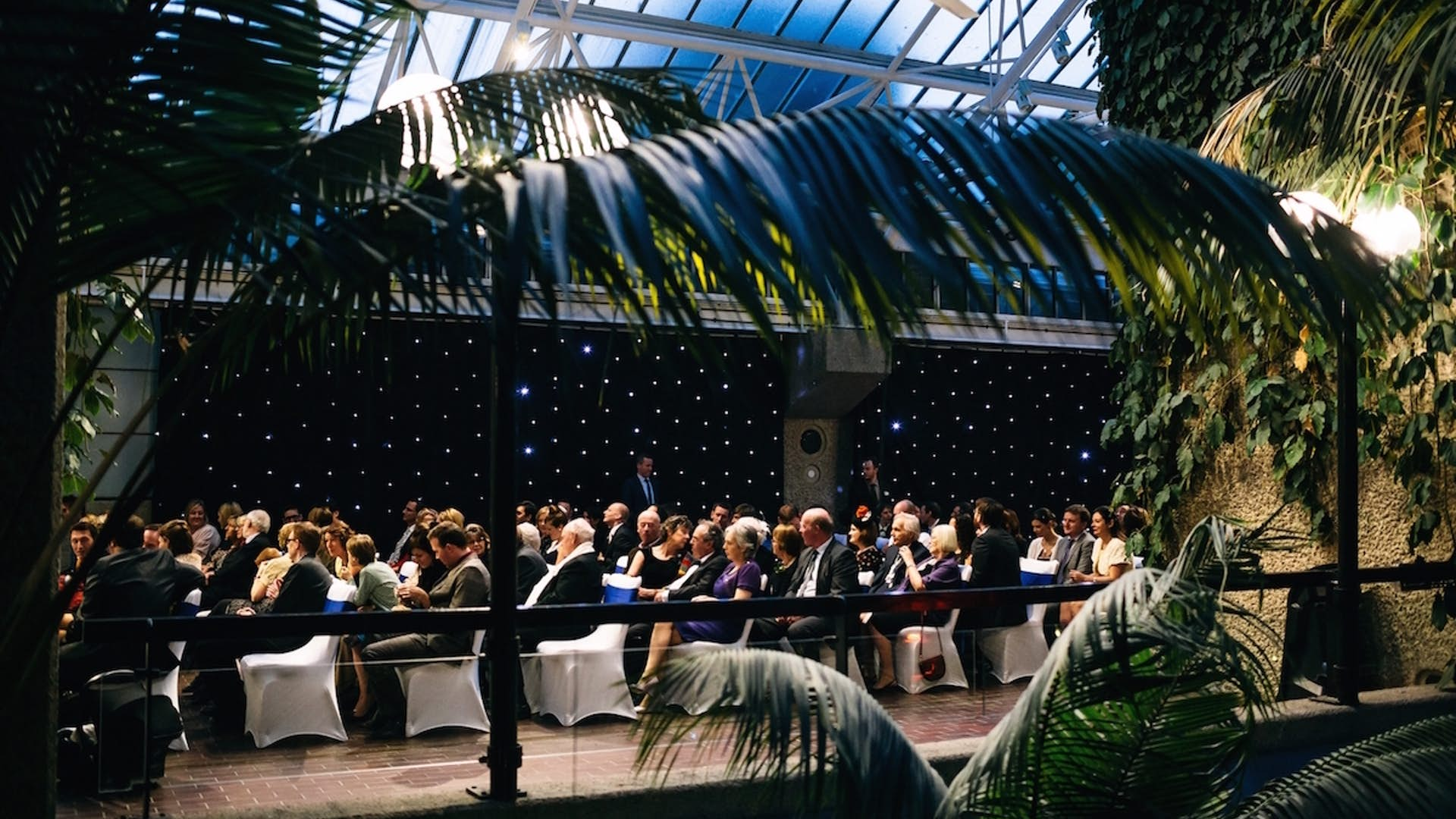 Housing one of the world's largest collections of seafaring history, the National Maritime Museum is an iconic base for an awards event. Welcome guests with a drink on the South West Lawn and Colonnade, with views stretching in all directions. Then, usher them into the beautiful 'Great Map' hall with its glass roof - the ideal spot to dine beneath the stars, surrounded by some of the museum's most significant items on display.
Location: Greenwich
Capacity: 580 dining; 1,000 reception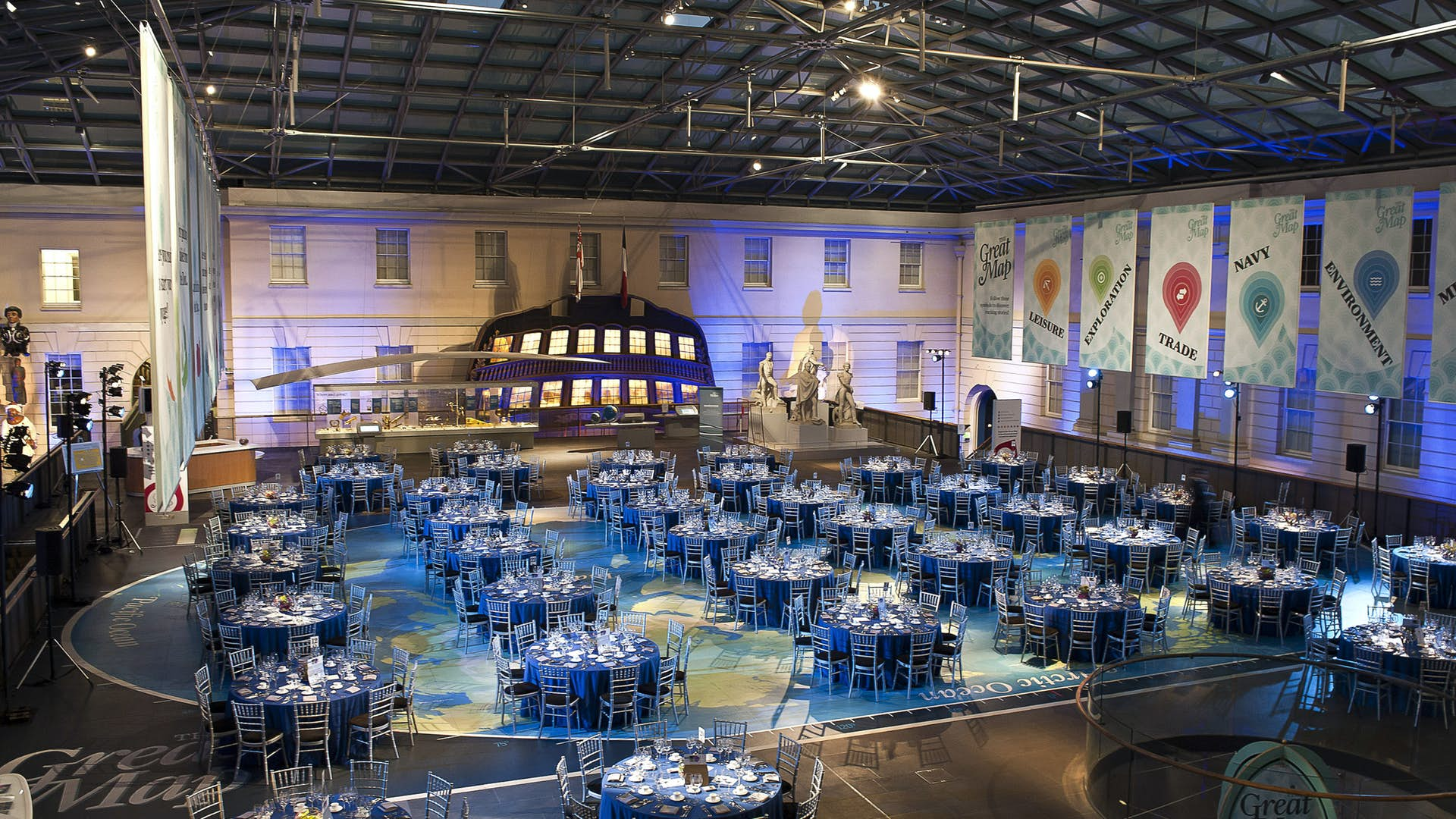 Impress your guests with an awards ceremony hosted amongst paintings by some of the world's most renowned artists. Picture your guests sipping champagne while gazing at the gallery's best-known Spanish paintings in the grand Room 30. Or imagine those acceptance speeches delivered beneath the spectacular domed ceiling in the ornate Barry Rooms.There's something magical about the idea of an art gallery after hours, and this exclusive venue is licensed until 2am - plenty of time to drink in the sights (and the champagne!).
Location: Trafalgar Square
Capacity: 220 seated guests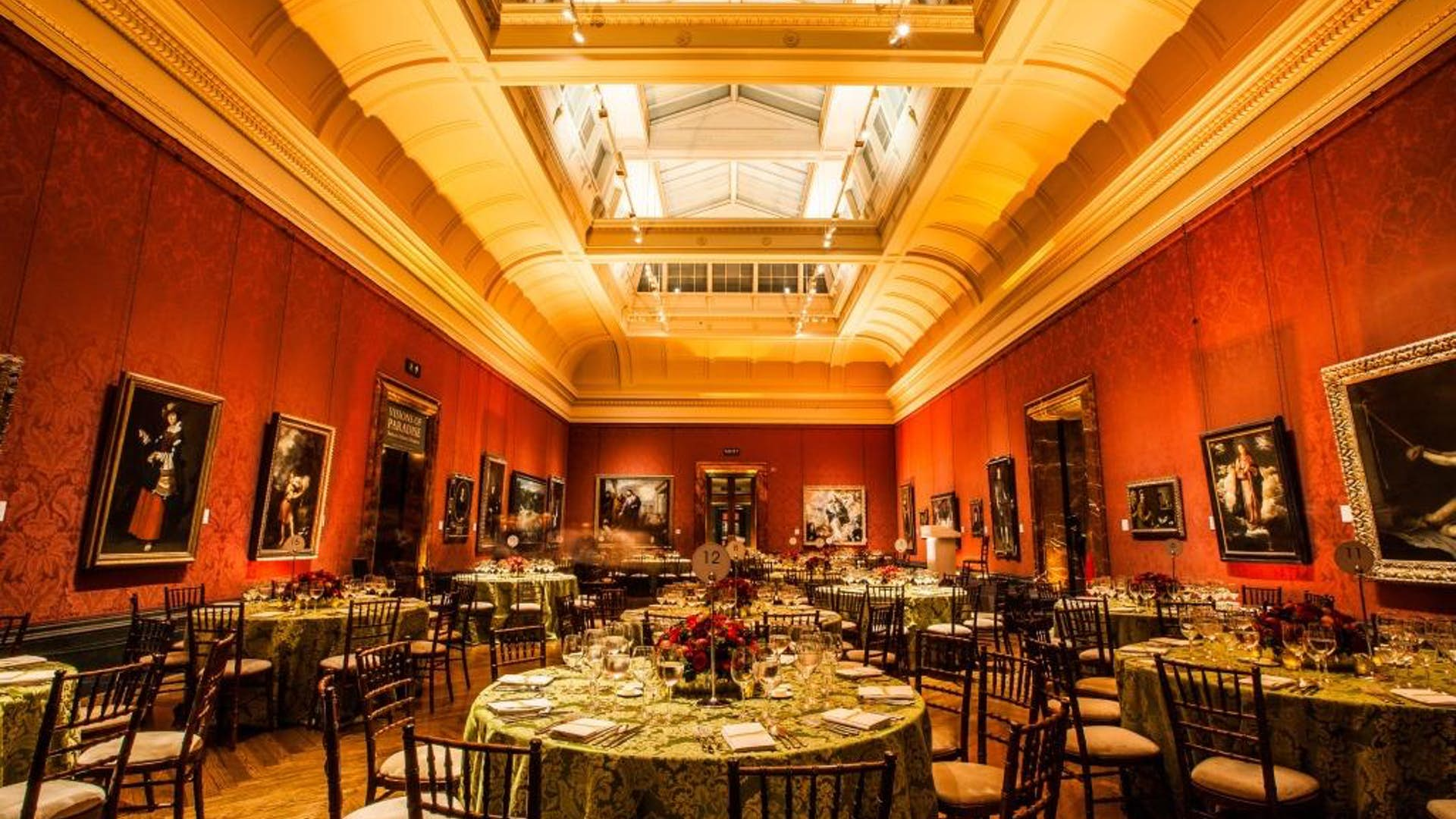 Looking for a venue purpose-built for show-stopping performances and memorable evenings? Originally designed as a cinema in the 1930s, the Eventim Apollo exudes Old Hollywood grandeur. Having played host to stars like David Bowie, Kate Bush and The Rolling Stones, this one-of-a-kind venue offers heaps of red-carpet potential. The auditorium offers fantastic views of the stage from every seat, while the art-deco-style foyer is perfect for that obligatory after party, with its two stunning bars.
Location: Hammersmith
Capacity: 680 seated guests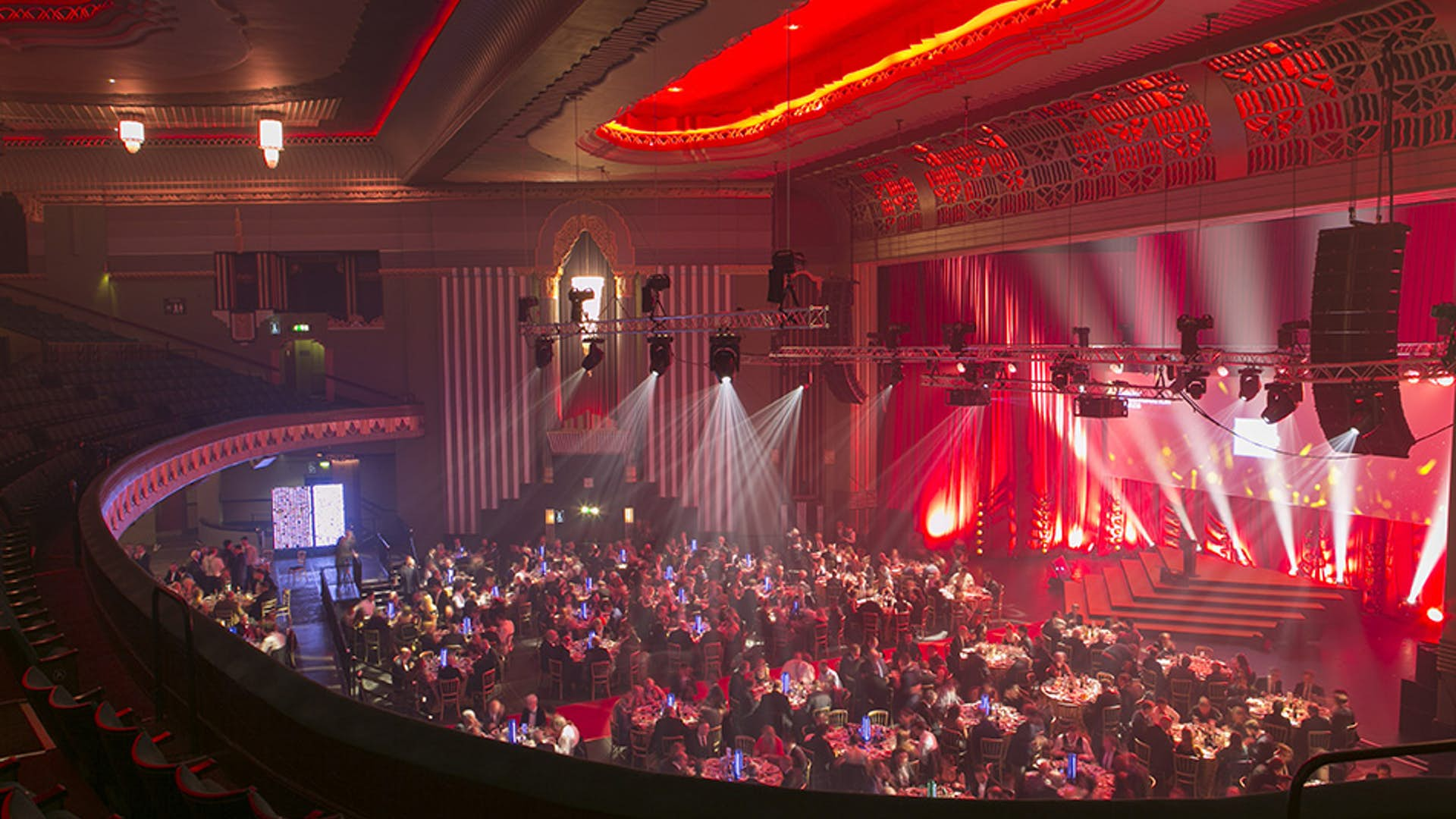 Why not push the boat out with a romantic awards ceremony on – or under – a ship? The Cutty Sark's Dry Berth offers a striking view of the historical ship's hull, with a chance to nosey at the museum exhibits away from the crowds. Plus, with a capacity of 260, there's no need to cut the guest list.
Meanwhile, for smaller ceremonies, try the Victorian Clipper's Tween Deck. Seating up to 70 guests, this is a unique dining experience in an intimate setting. Interactive museum displays will stay open all night here too - the perfect icebreakers for your guests!
Location: Greenwich Pier
Capacity: 260 seated guests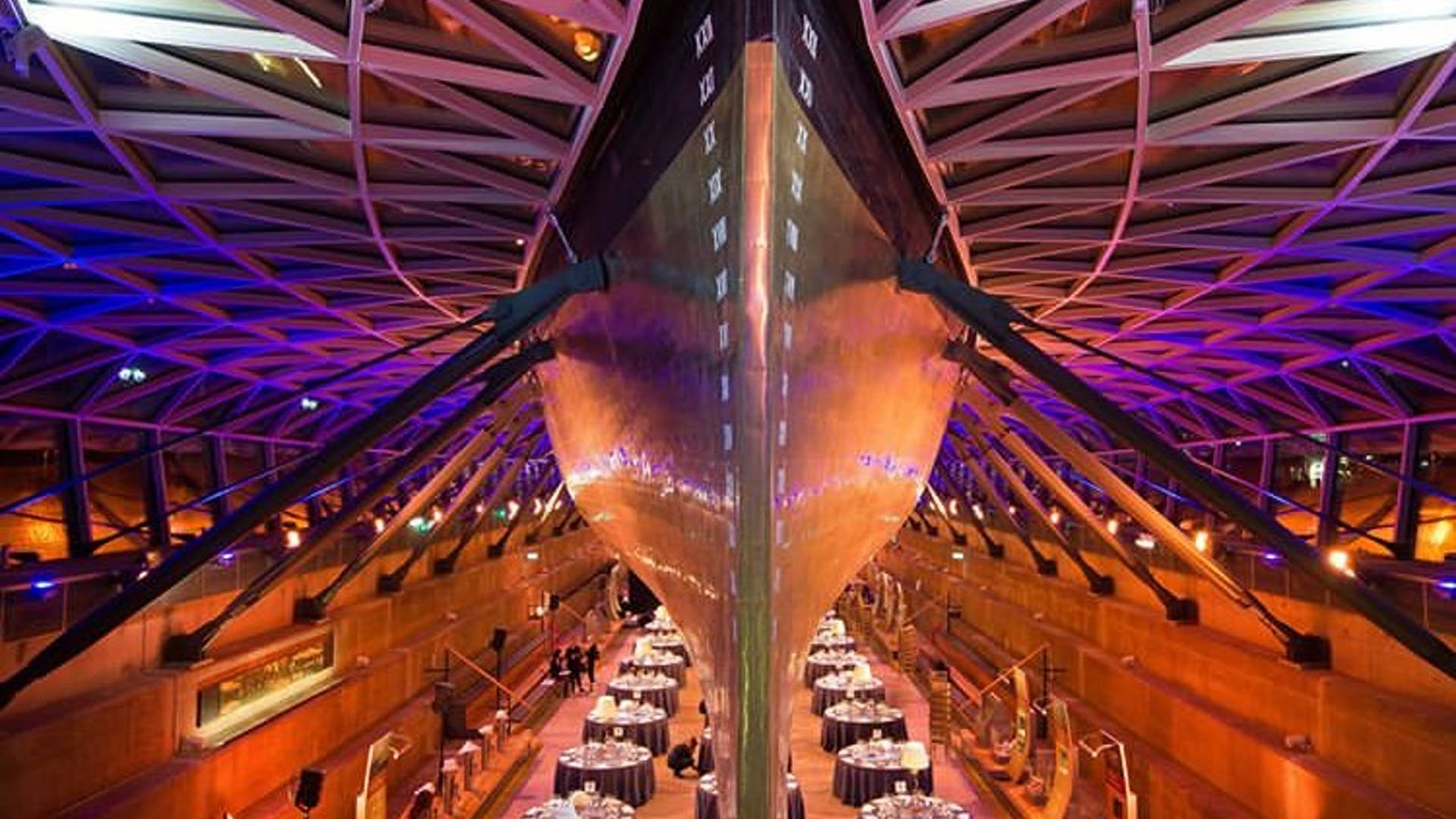 If your ceremony needs a venue that truly sets the scene, look no further than the Globe theatre's hidden Underglobe. A sweeping staircase transports guests into a Shakespearean wonderland, with the possibility of drinks on arrival on the mezzanine. Unsurprisingly for a world-renowned theatre, the Underglobe also comes with an in-built stage, high-spec AV, and performance-worthy lighting. It really has everything you need to ensure your awards ceremony is the quality of a Capulet ball!
Location: London Bridge
Capacity: 450 seated guests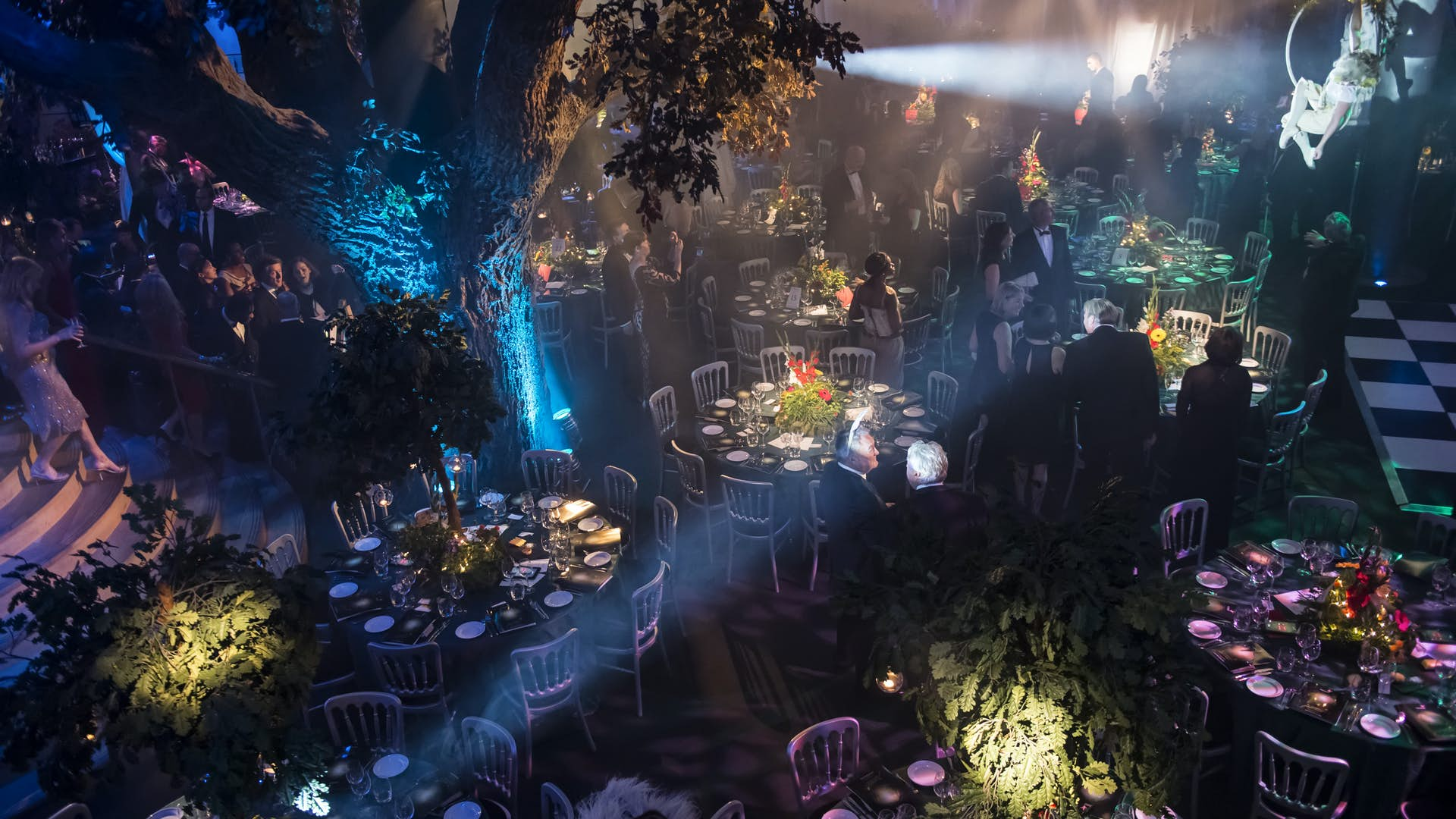 The results are in! If any of these spaces have taken your fancy, get in touch to enquire about availability today, or browse our other outstanding awards ceremony venues for more options.
---