"Out with the old and in with the new" is hardly ever more relevant than when hosting a memorable conference. Whether you're a trendy start-up or a characterful corporate, an off-beat venue can make all the difference to the memorability of your conference.
Thankfully, we're here to help you throw out the old, boring, and clinical spaces in favour of quirky conference venues that'll put your company on the map.
The museum's Cubic Theatre offers all of the conference essentials you need to create a fantastic event. Along with the theatre's stage, you'll find an integrated lectern and high-spec projector that will ensure all presentations are sleek and professional. The theatre's large screens will make sure that all of your guests can follow each session, as well as providing a brilliant opportunity to display your company's branding. Why not use the adjoining foyer for some post-conference drinks?
For frequent conference-goers, there's a constant lifestyle: they travel far and wide for work, but never really spend time in their destination. So did we mention that there's also complimentary access to the museum? Why not treat those far-flung travellers and offer an extra infusion of London history into your conference!
Capacity: Up to 121 guests
Location: Covent Garden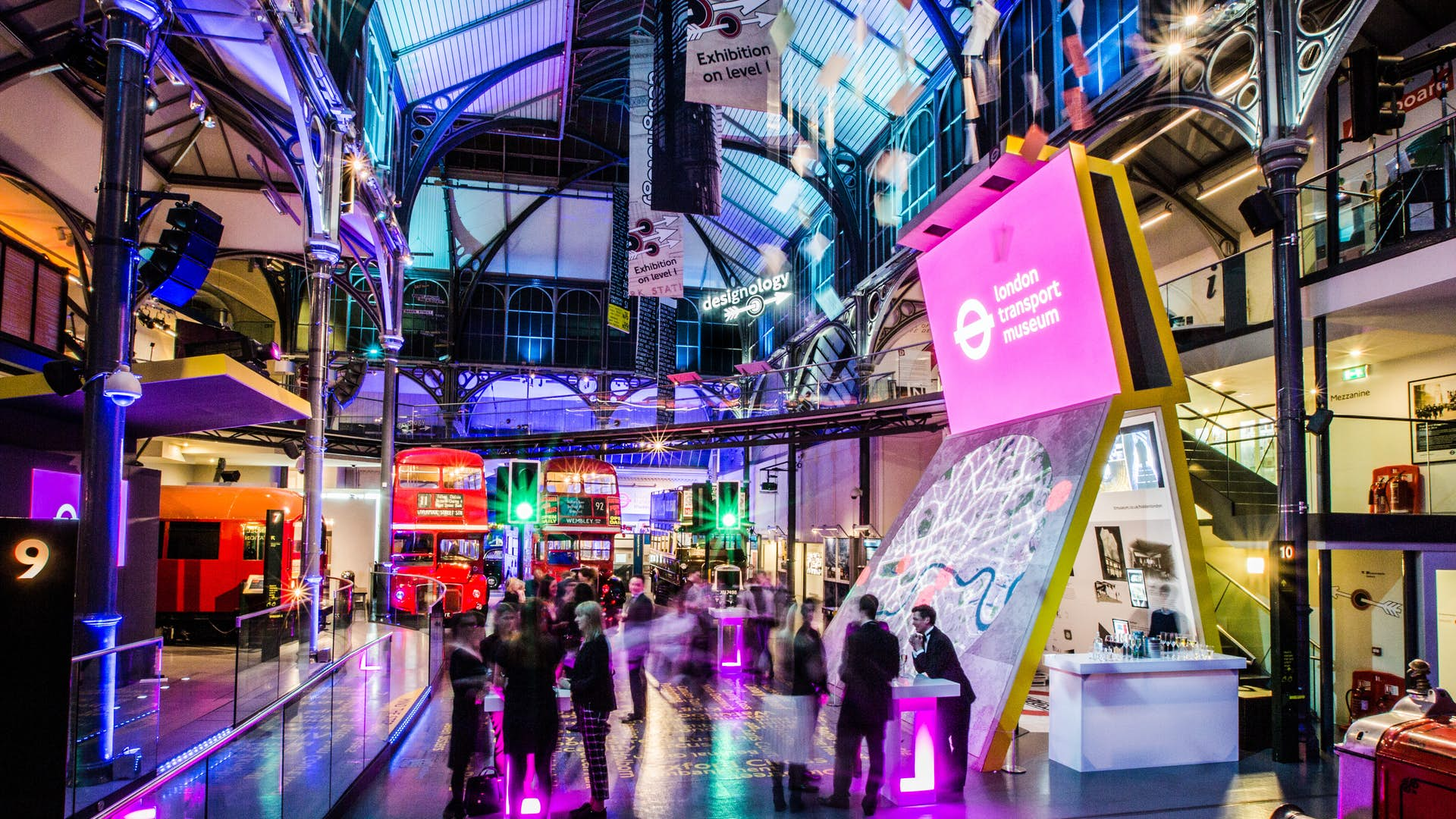 Whether you're looking for a blank canvas or something with a bit more of an aesthetic offering, Lumiere Underwood's lofts are not to be missed. They're a firm favourite of companies including Nike, Vogue, and the BBC - and for good reason.
Lumiere is kitted out with everything you need for a stellar conference; just imagine the impact of their brilliant AV, Smart TV, top-tier tech, and luxurious natural lighting. When hiring one of the lofts, you'll have free rein to build comfy breakout spaces, or hire the attached kitchen as an informal breakout space.
The lofts themselves are simply gorgeous. The New White Loft is a glossy space ideal for customisable branding and classy vibes. If you're on the hunt for something eclectic, The New Victorian Loft is the one for you. Think dark woods and rich gem tones - this space is ideal for fostering out-of-the-box creativity.
Capacity: Up to 200 guests
Location: Old Street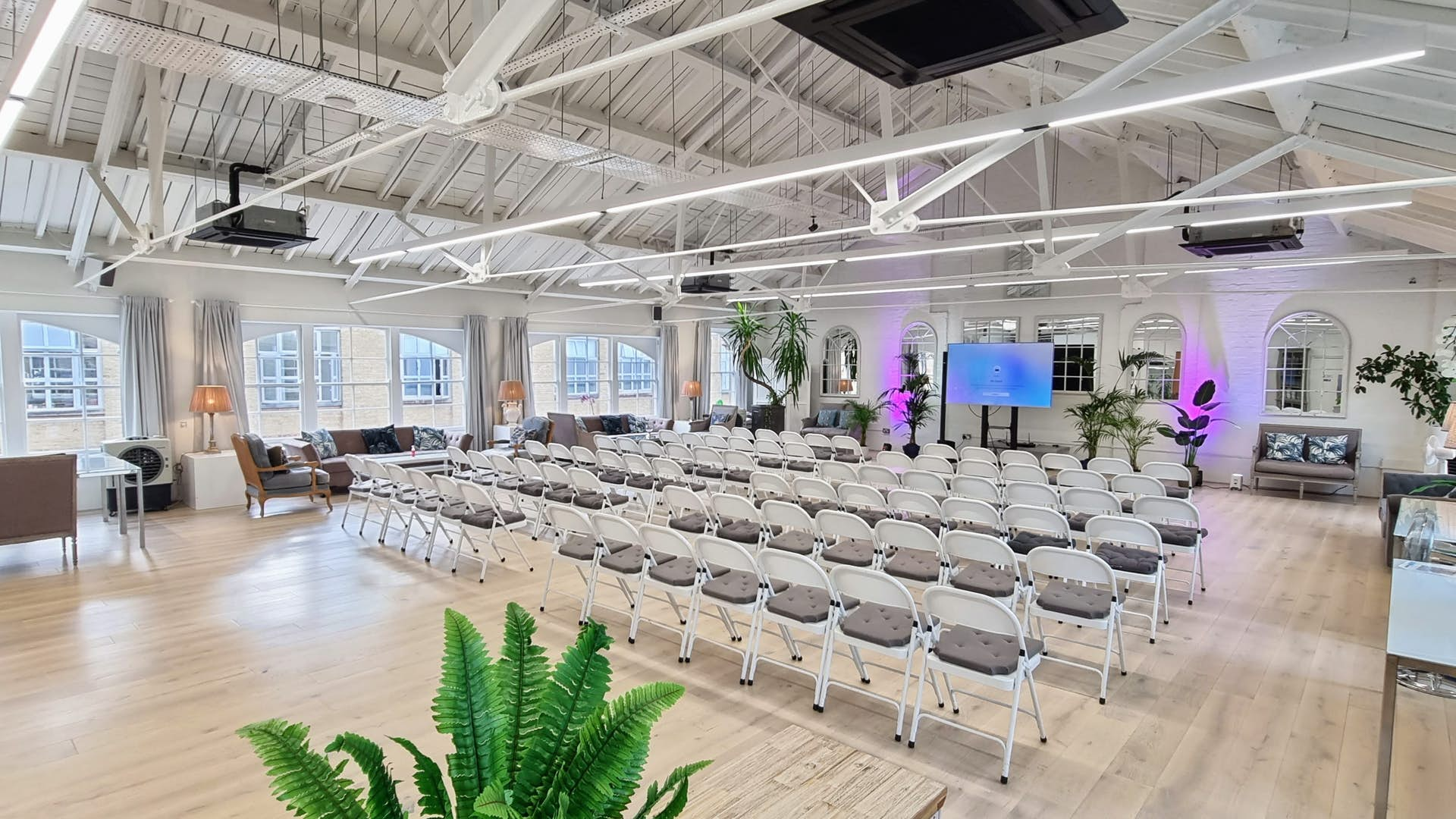 Maybe your dream conference swaps city industrial vibes with high-brow glamour and style. If so, Oxford Circus' Asia House might fit your business like a glass slipper.
Take a leaf out of Beauty and The Beast's playbook, and indulge your conference guests with a day in the Library. This pastel masterpiece features walls of books, ideal for fostering creativity. Maybe Fine Room 1 will catch your fancy instead, with its stunning painted ceiling and grand chandelier. Asia House is bursting with old world charm, but it also offers a blank canvas. Try out the Gallery for a practical space that'll emphasise your branding.
Regardless of whichever room you choose, Asia House's tech wonders will have your back. This Grade II* listed building offers all of the essentials: high speed WiFi, AV packages, track lighting, and AC - what a luxury!
When you host a fairytale conference at Asia House, you can rest assured that all of your dreams will come true.
Capacity: Up to 120 guests
Location: Oxford Circus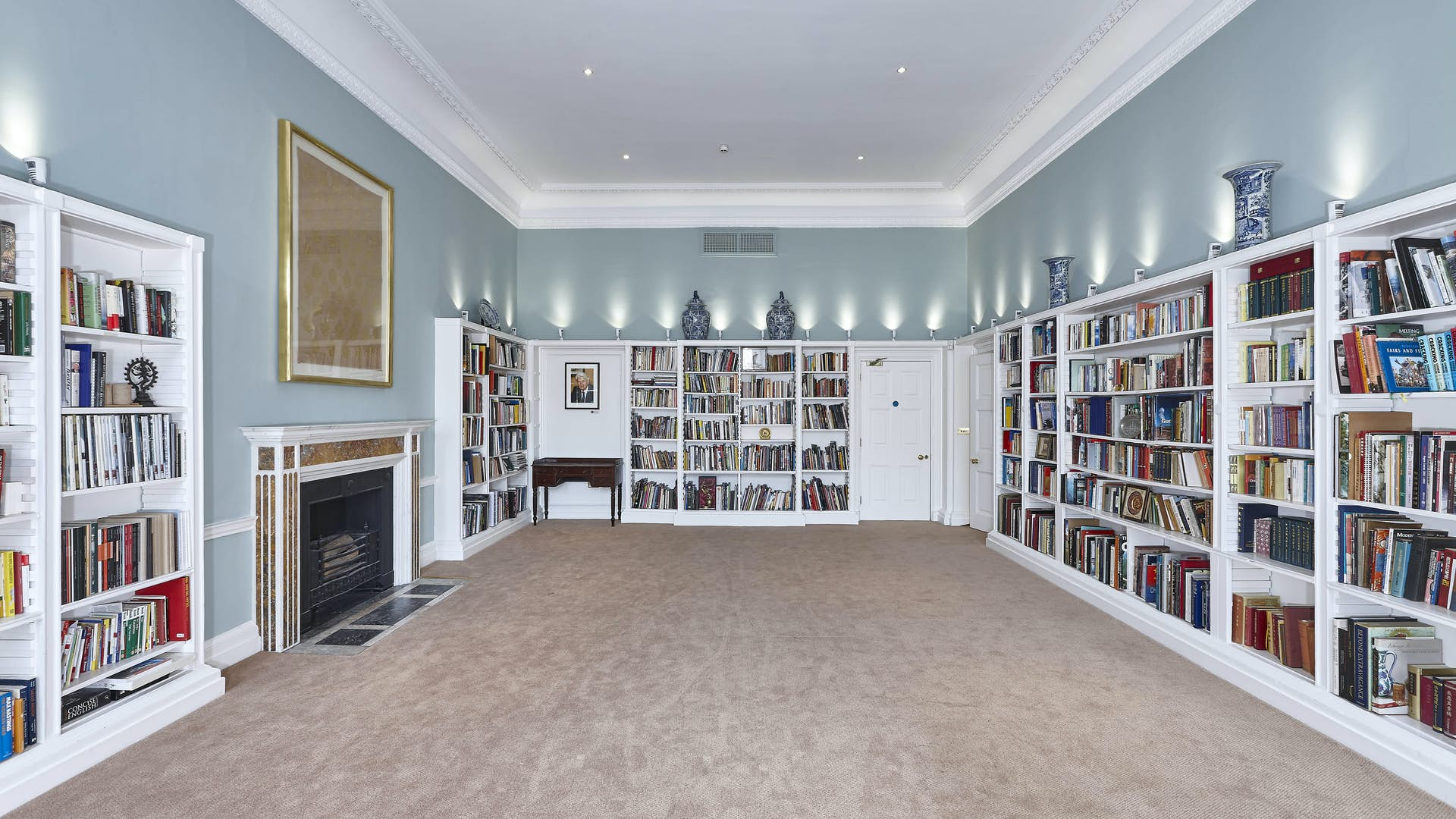 If you're looking to impress, you can't go wrong with hosting at the iconic O2. Alongside great travel connections and stunning views, Indigo at The O2 is purpose-built for large audiences with its in-house AV and technicians, a 16ft by 9ft screen, backstage facilities, and built-in stage.
Indigo at The O2 is also a treat for its attendees. Considering that it's often used for live music events, dinners, and parties, it's only natural that the venue also boasts 3 permanent bars, a VIP lounge, 4 dressing rooms, and dining facilities. You can't get much better than that!
Capacity: Up to 1500 guests
Location: North Greenwich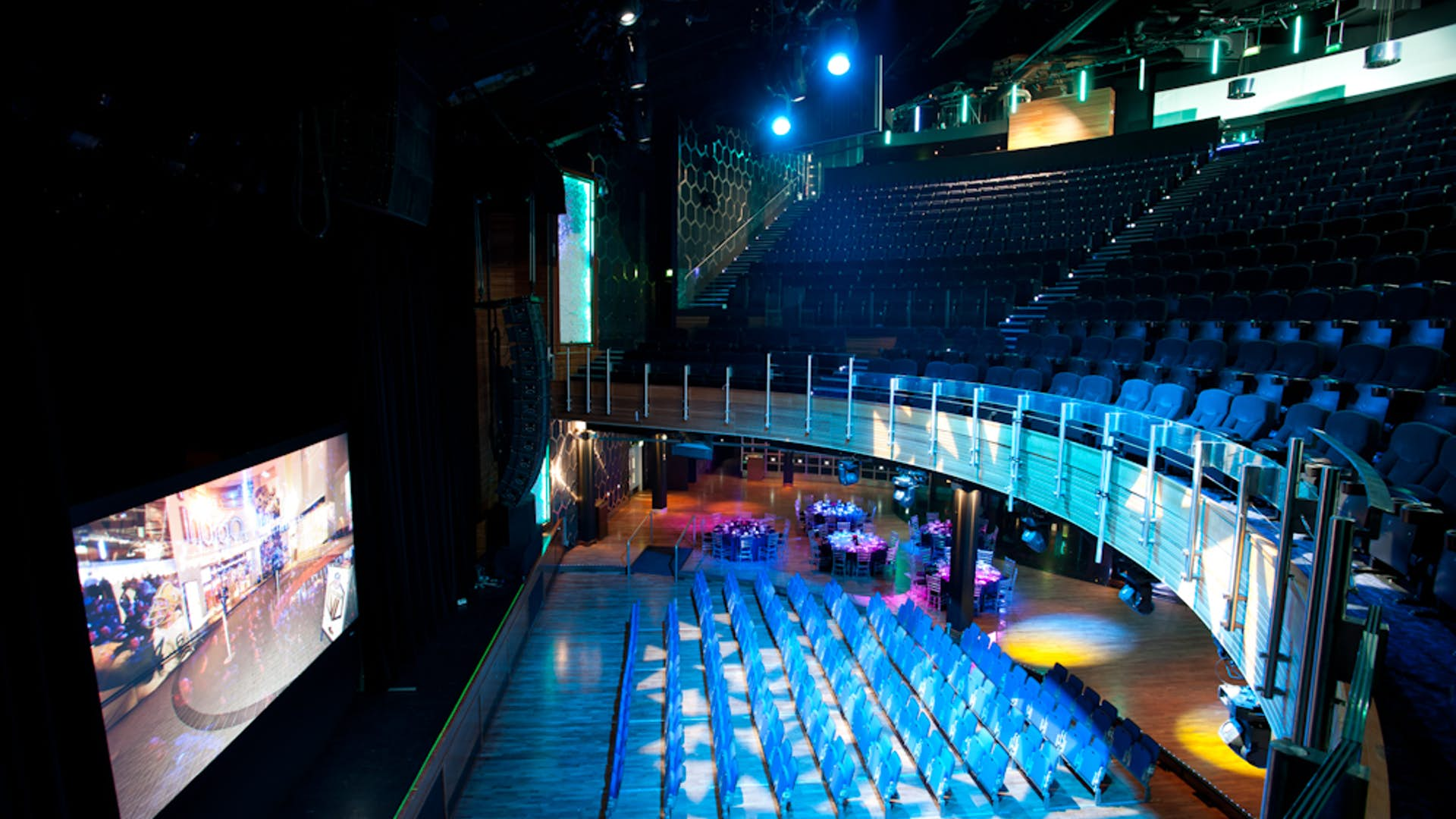 Ranging from Roman Britain to the city's modern history, the Museum Of London houses thousands of years of knowledge under its roof. Where better to impart your conference's wisdom than at a prestigious museum?
The museum has a wide variety of rooms, but for a space set to impress, don't miss the stylish Garden Room. This space's large windows allow an abundance of natural daylight, enhanced by direct access to the beautiful Rotunda Gardens. Planning to maximise on breakouts and networking? The museum's Clore Learning Centre is made up of a group of rooms: the seminar room, studio, and main space. Hire these individually, or combine them to make a dynamic event.
Considering the fame of the museum, it's unsurprising that its AV and tech offerings are off the charts. Their in-house events team will help your conference run smoothly, regardless of whether you're holding a panel in one of the museum's high-tech theatres, or presenting in one of its learning suites.
After the hard work is done, why not let your guests explore the museum? Everyday's a school day!
Capacity: Up to 230 guests
Location: City of London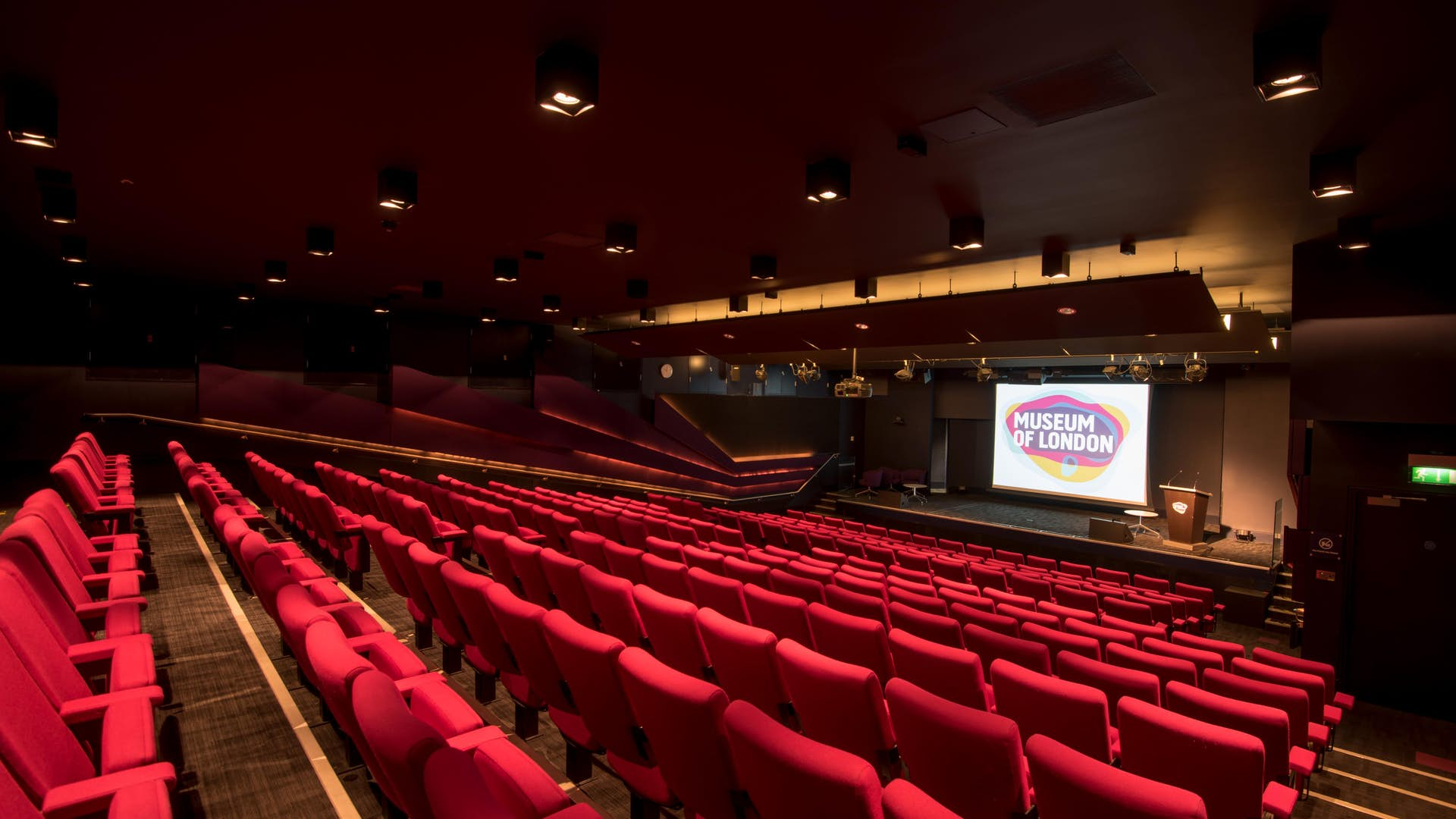 Perfect for offbeat businesses and quirky startups, Under The Bridge can't be missed when looking for venues with style.
Hiring Under The Bridge comes with a fantastic benefit - the tech! As it's often home to live music shows and parties, Under The Bridge's AV and lighting is not easily beaten. Alongside its state of the art tech, you'll find a floor-to-ceiling LED screen, filming equipment, 2 HD cameras, and a PA system.
Music is at the heart of Under The Bridge, and that's never more obvious than in its design. This venue's underground nightclub vibes elevate any conference it plays host to - so rest assured that it'll be memorable! To really get the creative juices flowing, why not use the venue's booths as breakout spaces?
Better yet, Under The Bridge's professional kitchen means that catering can be done in-house. Bon appetit!
Capacity: Up to 550 guests
Location: Fulham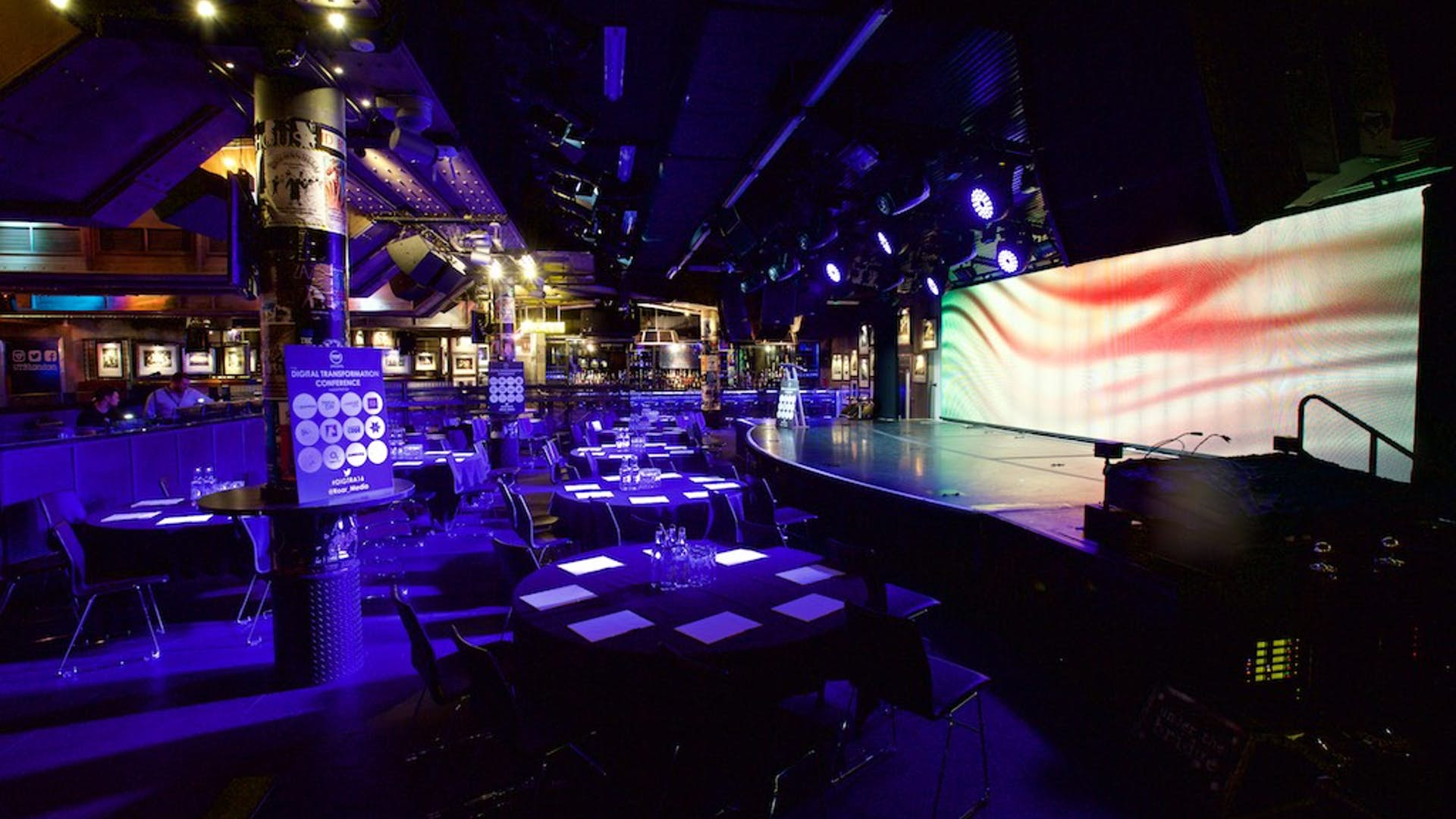 Conway Hall is a stunning, historic space filled with character and perfect for an out-of-the-box conference.
Set in the heart of Central London, this Grade 2 listed venue opened in 1929 and still retains its period features; your speakers will take centre stage surrounded by its world-renowned acoustics. The Main Hall's glamorous design will stun your guests, so prepare for your conference to be the talk of the town!
Thanks to Conway Hall's theatre lighting, high-spec AV, high-definition cameras and professional-grade video recording equipment, your event can seamlessly be transformed into a high-tech hybrid experience. Plus, Conway Hall's dreamy location makes it perfect for in-person attendees travelling to your event, and allows easy access to the City for those all important post-event drinks too.
Capacity: Up to 400 guests
Location: Holborn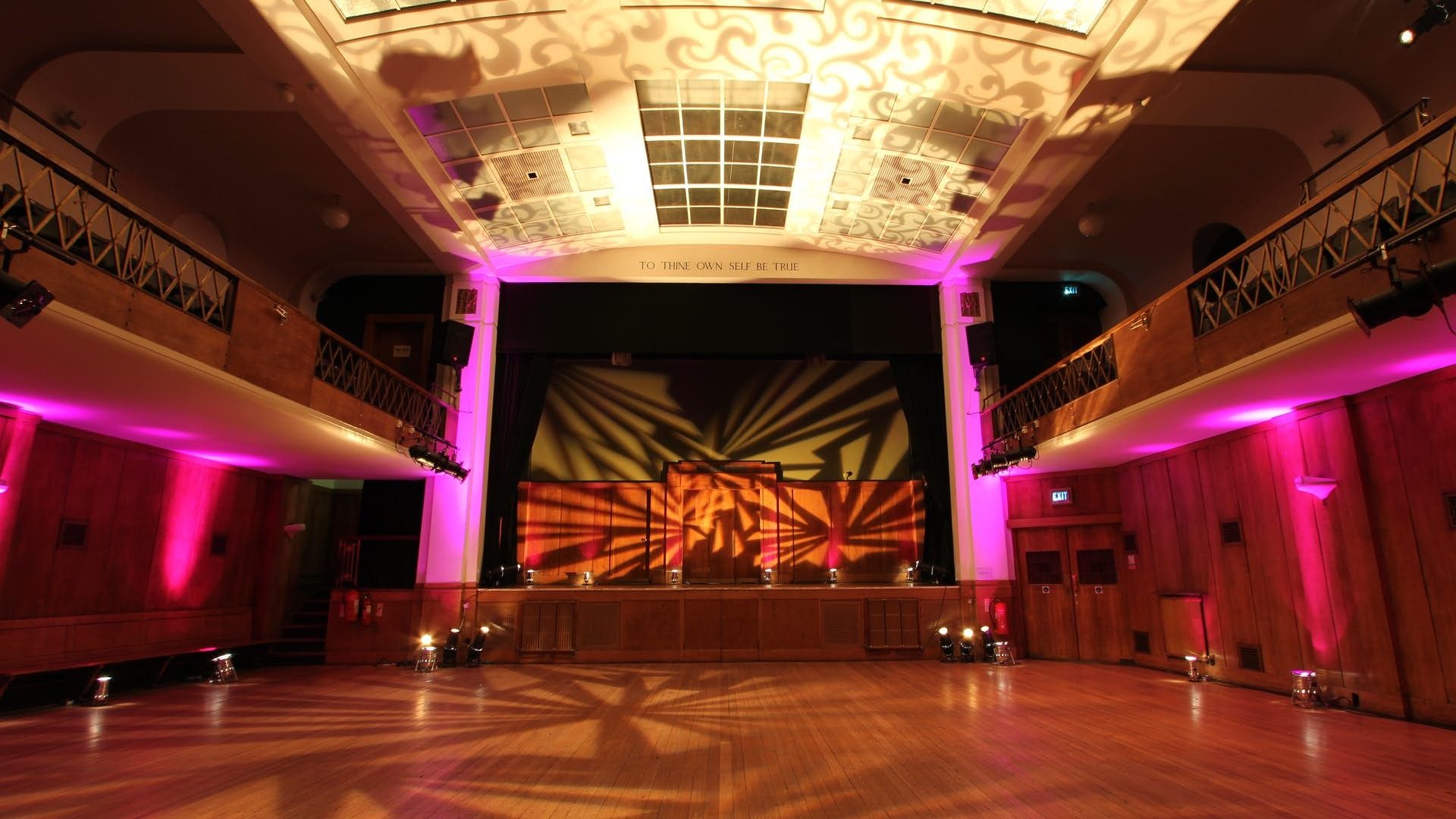 Just a 5-minute walk away from bustling Old Street, Bounce is a great place for fun-lovers to get their ping pong on. But, behind the scenes, it's also an unexpectedly ideal venue for a brilliant conference.
Bounce's Main Space is ideally laid out for cozy conferences, as it's easily transformed from a ping pong arena into a theatre-style setup. The Main Space has its own projector screens and wireless presentation facilities, meaning fewer hassles for you on the day! You'll also be spoilt for choice for locations for your breakouts - you'll have access to Bounce's private and semi-private areas.
Not only does Bounce offer themed conference essentials, it also offers a whopping 17 ping pong tables! Who else can claim bragging rights for the world's coolest drinks reception, when your guests can play games and have full access to a bar?
Cocktails and beer pong? Yes please!
Capacity: Up to 250 guests
Location: Old Street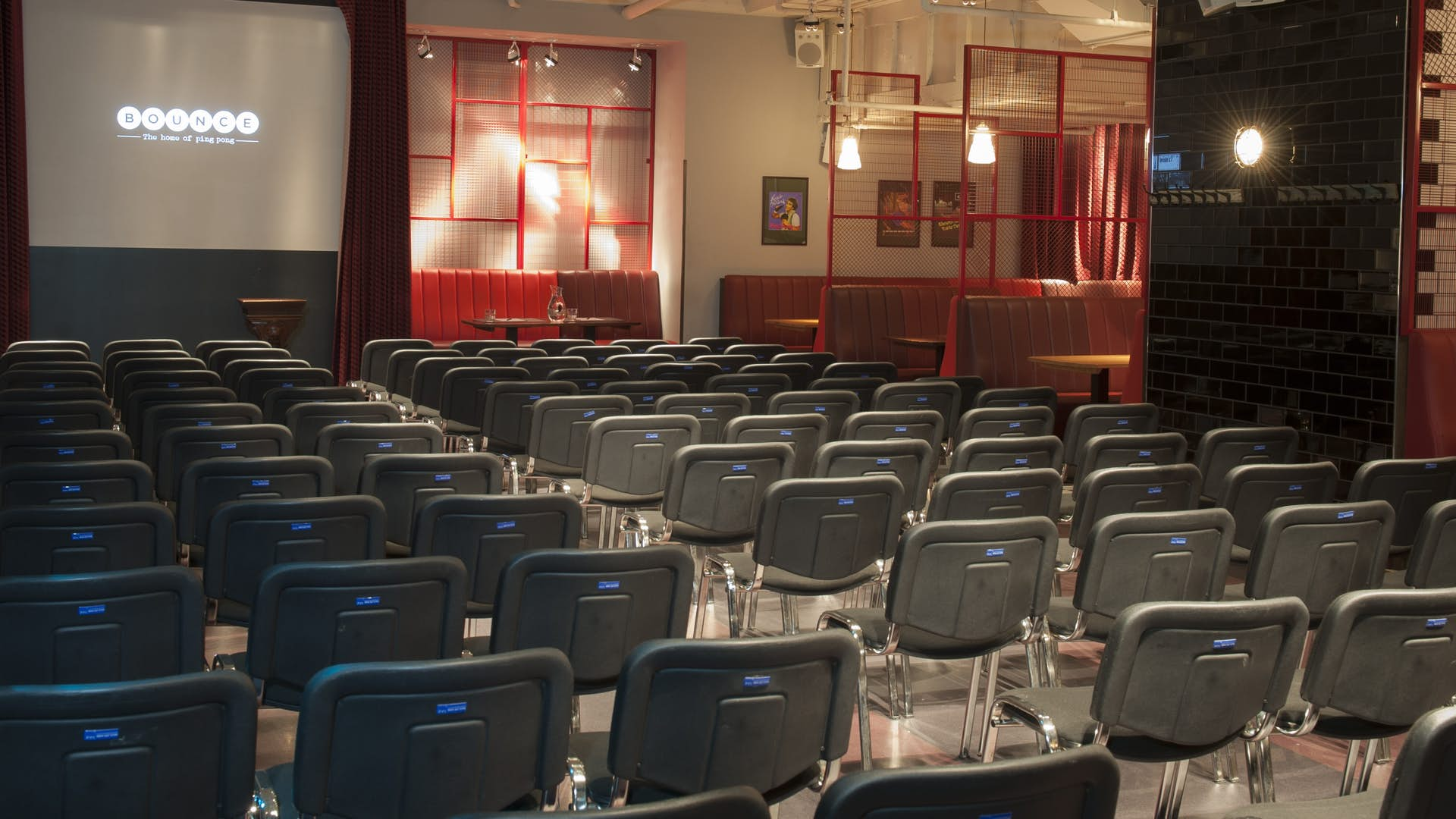 If you're on the hunt for an industrial-chic, renovated warehouse space with authentic Victorian features and architectural influences, you're in luck!
Village Underground is a stunning blank canvas that offers a versatile space to create a unique conference with a twist. Make use of its vaulted brick arches and high ceilings to create an atmospheric setting, perfect for setting a quirky and offbeat tone. Located in the heart of Shoreditch, Village Underground is easily accessible for guests regardless of where they're travelling from.
Despite being a Victorian warehouse in a former life, Village Underground is definitely in the 21st century. With the venue's full PA system, AV capabilities and sound system, shining a spotlight on your content has never been easier.
Capacity: Up to 240 guests
Location: Shoreditch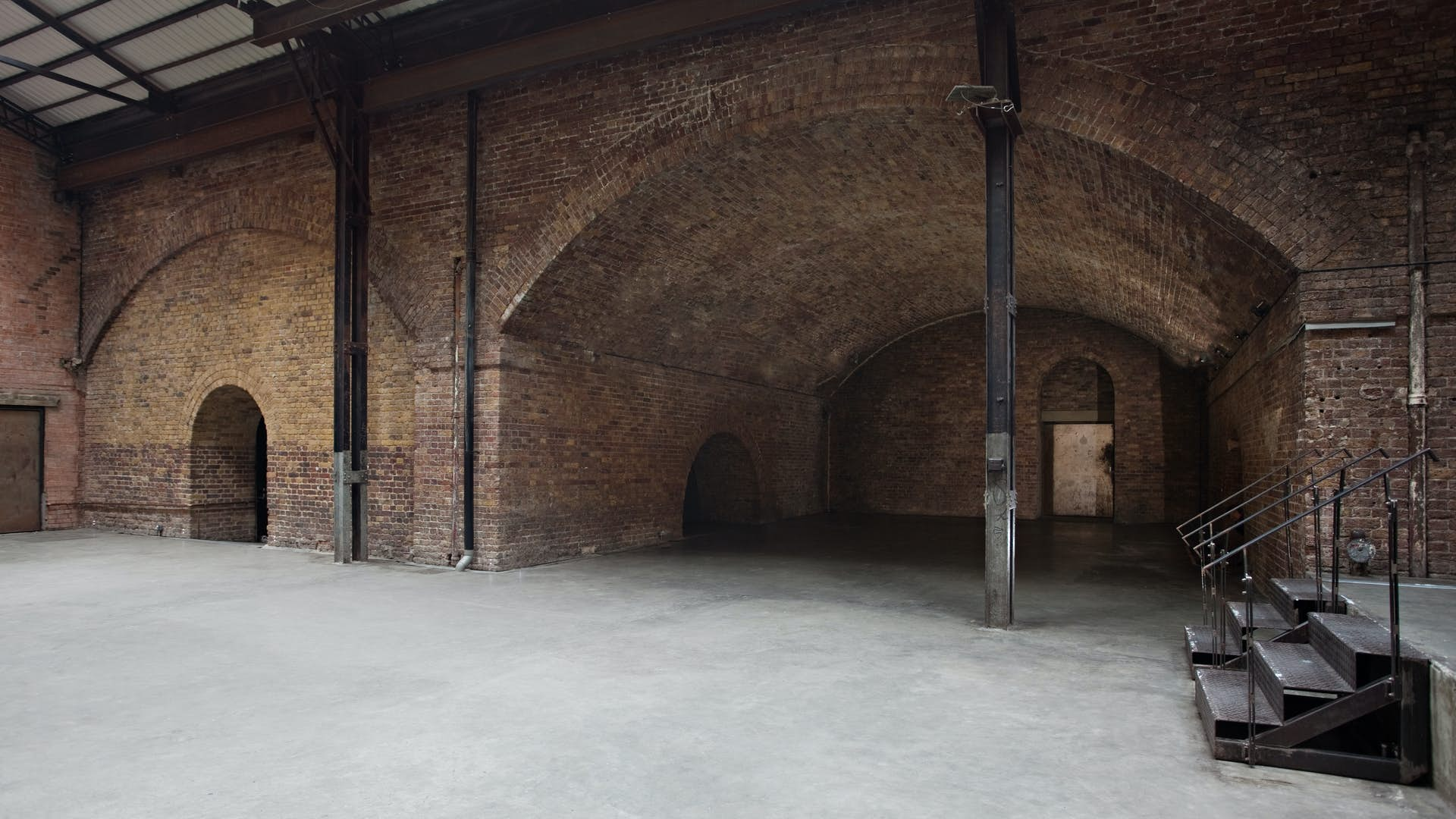 Looking for a truly unforgettable venue? Look no further than EartH. This Art Deco theatre has been revived for the modern age - making it perfect for conferences.
Despite its vintage charm, EartH's in-house tech isn't in the dark ages. Conferences in EartH's theatre benefit from the venue's excellent AV, updated lighting, and a 360 PA system that'll ensure that you're heard by all of your guests. An added bonus? Your speakers will love that its green room is fit for a Hollywood Starlet!
Speaking of grandeur, nothing says decadence more than mouthwatering food! EartH's on-site professional kitchen will take the hassle out organising your menu; by being able to provide both halal and kosher dishes you'll make sure all of your guests are well fed.
All of these venue choices got your head in the clouds? Sounds like you need to come back down to EartH.
Capacity: Up to 1200 guests
Location: Dalston Kingsland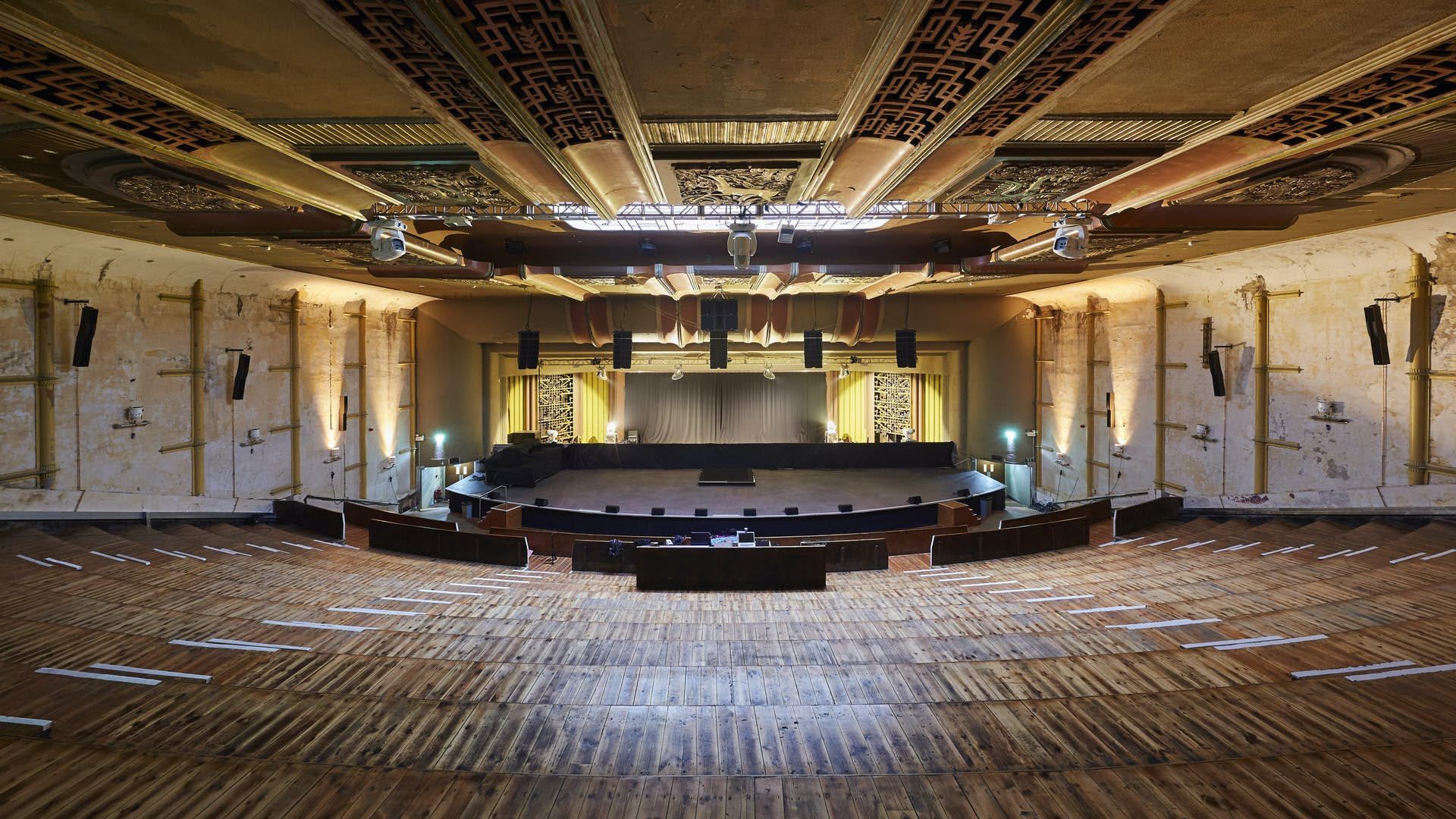 Finding the middle ground between a fun but practical venue can be difficult. Whether your brand is all about the vintage vibe, or you fancy challenging your delegates to a game of ping pong, you'll find the perfect venue for your conference's character here.
If you want to know more about these venues, or are still looking for more inspiration, don't hesitate to get in contact with one of our venue experts.