We're all looking for somewhere cosy at this time of year and James Roche is here to help. Gather around, get warm and check out these three cosy London bars!
Bar at India Club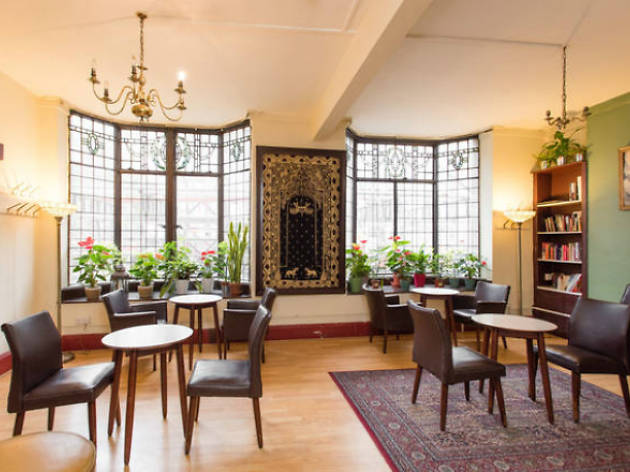 Step back in time to 1940s India with a visit to the India Club Bar, located within the Hotel Strand Continental.
Quaint, cosy and inviting, this space is perfect for small gatherings and functions, networking events and exclusive parties. The hotel prides itself in being untouched by time and this is reflected in its colonial decor and relaxed atmosphere. A must visit.
Blacks Club
A gorgeous Georgian Townhouse with roaring fires - sound cosy enough for you?
Comfy lounges, delicious food and wine and a superb selection of intimate spaces make up the Blacks Club - wood-panelled throughout and furnished with a trove of 18th century treasure. As for the roaring fires, well, they've got seven to pick from. Cosy with a capital 'B.'
The Nest
If you're looking for a venue that's a little more up-tempo but still able to retain its cosy, intimate vibe then The Nest is the event space for you.
As Dalston's premier weekend destination, The Nest plays host to some of dance music's biggest names, with a soundtrack that covers everything from House to Disco to Techno to Will Swannell's favourite sub-genre, "Trap."
Whatever the celebration, the team at The Nest will accommodate you and your friends in true style.
Our cosy London venues will leave you warmer and more satisfied than a hug from an angel who's just presented you with a basket of exotic fruit and expensive cheese. Give us a shout on Twitter if you have a top tip for a warming venue.