Summer's in the barbecue-scented air, which means we're on the lookout for the best summer party venues in London. From rooftop terraces to hill top vistas, a celebration at one of these venues is sure to hit your event out of the park.
If you're planning a treat for your team, check out these red-hot settings, or 'grill' one of our venue experts for advice on cooking up the perfect summer party!
Name a more iconic summer venue than Alexandra Palace, we'll wait! Set in 196 acres of parkland, with terraced barbecue areas, and that view, Ally Pally is the crowning jewel of London's green event spaces. And with on-site activities like boating and pitch-and-putt available, we're prepared to wager the last sausage that a summer party at this venue will have guests feeling royally spoiled!
Location: Wood Green
Capacity: 2000 standing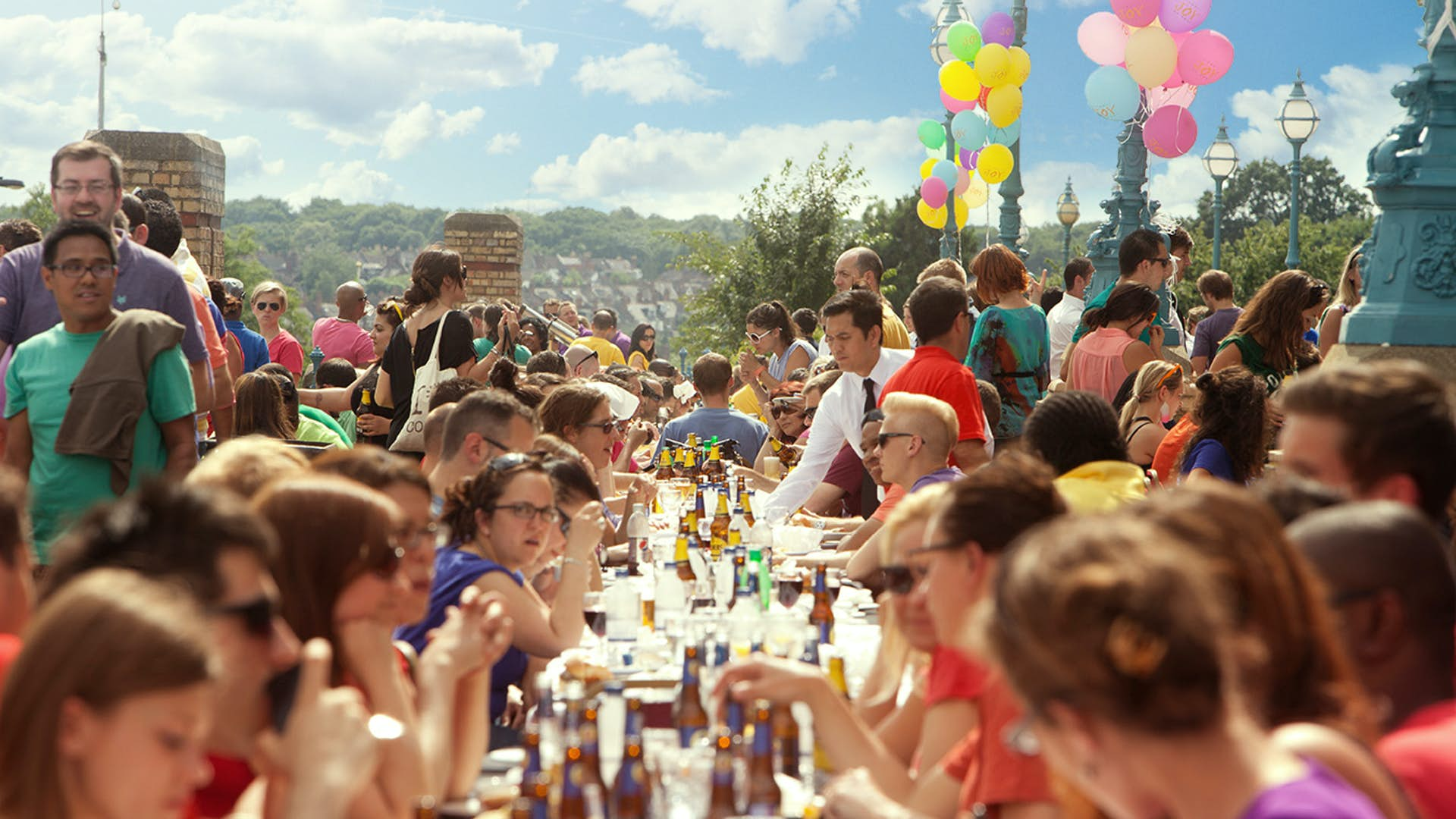 With endless manicured grounds overlooking the Thames, the Hurlingham Club is fit for the fanciest of barbecue affairs. Eat, drink, and be merry in the seating area (transported straight from the sunny continent) and luscious lawns, but try not to go overboard on the unlimited drinks package when there's croquet to be played after lunch!
Location: Fulham
Capacity: 1000 dining, 1200 standing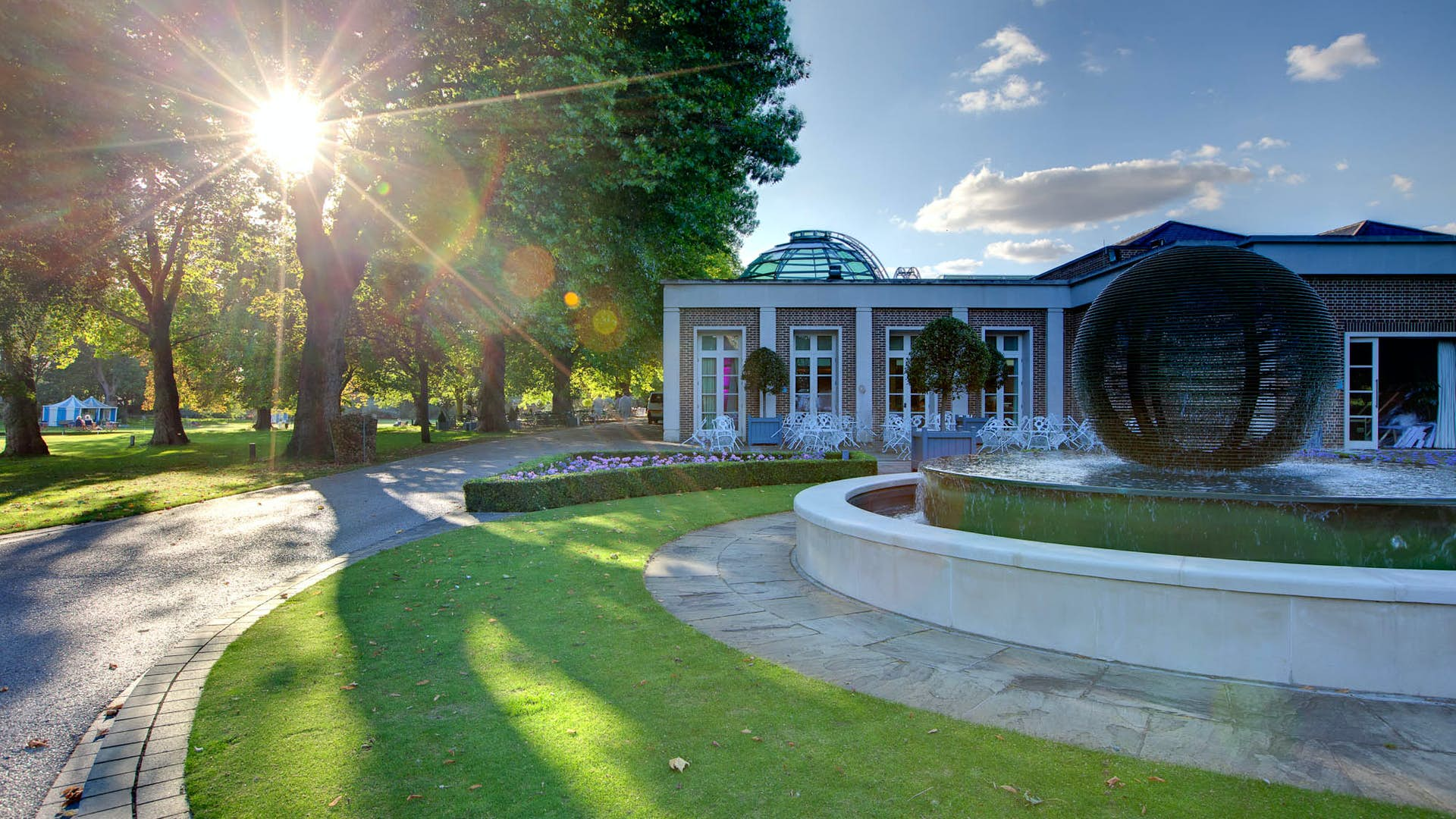 Welcome to Regent's Park's secret sanctuary, Regent's Conferences and Events! This sophisticated venue is a midsummer's dream, with elegant ivy-laced walls and parasols galore, set in a secluded green haven. And with all-inclusive summer barbecue packages and optional team-building sessions in its expansive grounds, there's even more to its manicured lawns than meets the eye!
Location: Baker Street
Capacity: 1200 reception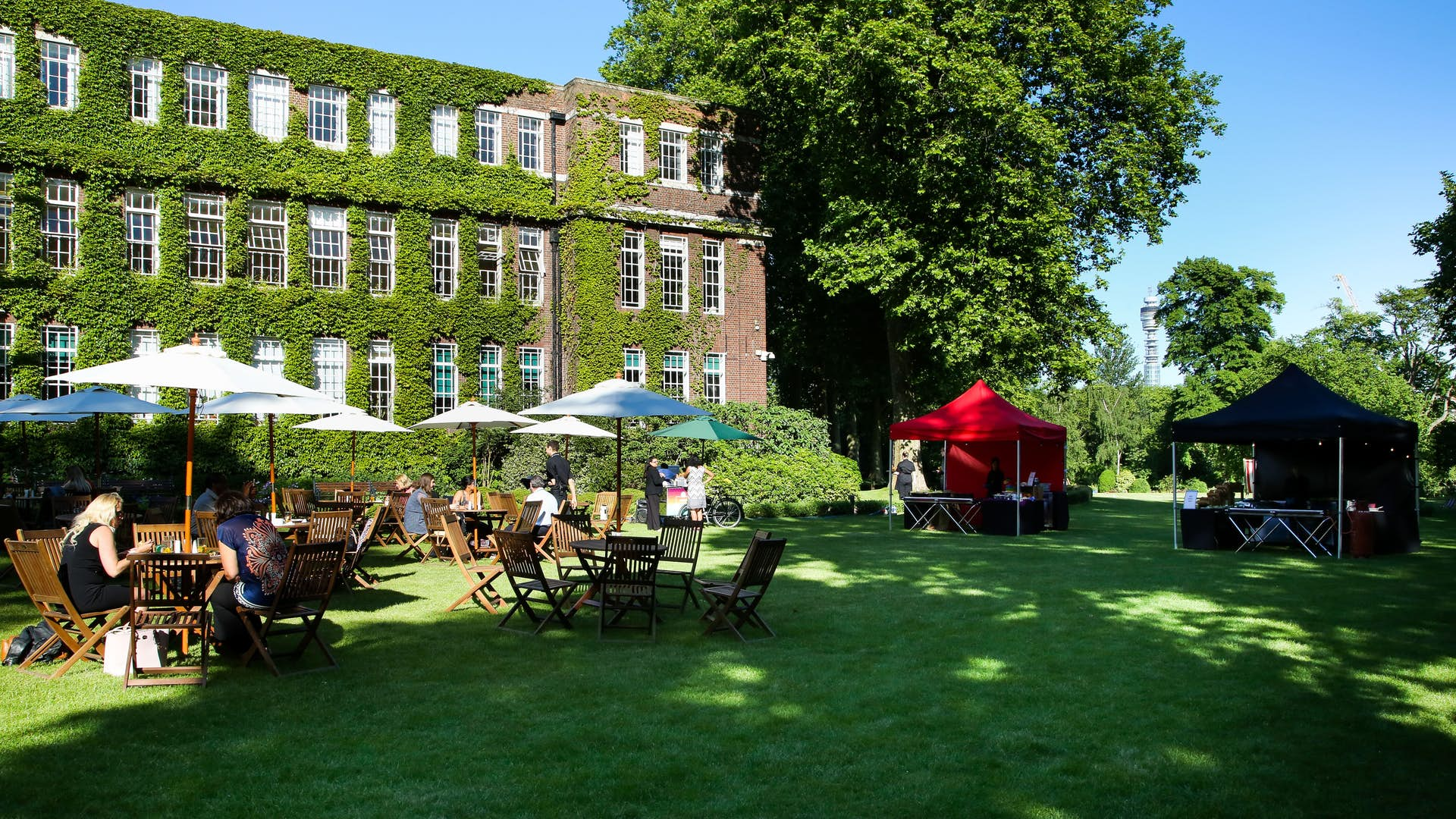 Another walled oasis in the heart of the city, Shoreditch Gardens is a venue that takes hospitality seriously (no surprise there, as the gardens belong to the fascinating Museum of the Home!). Summer parties on the sleek lawns here are infused with fun and food, thanks to the laid-back deck-chair vibe, outdoor games, and, of course, the all-important barbecue centrepiece!
Location: Hoxton
Capacity: 800 buffet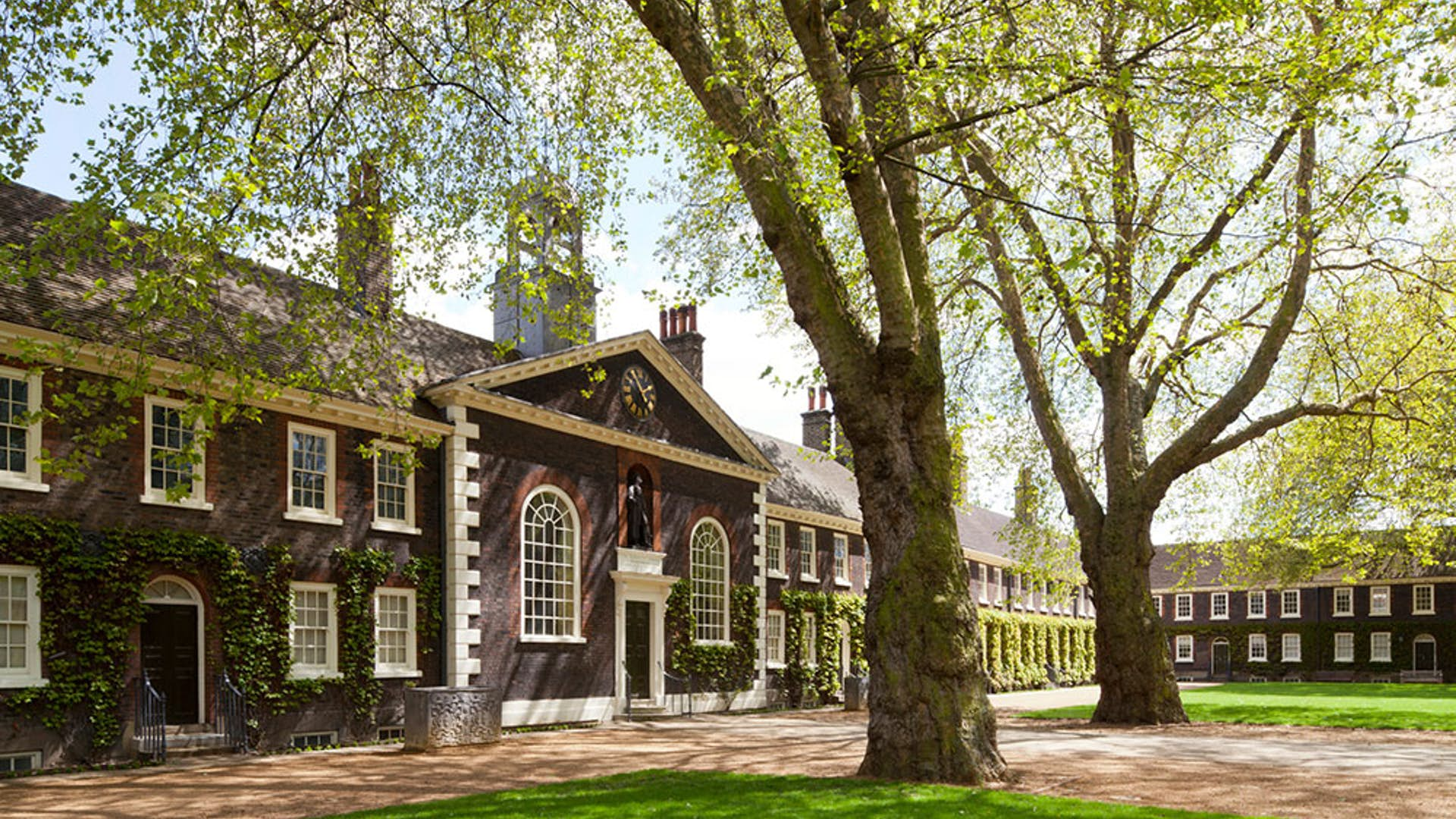 There's nothing like a 'cue with a view, and at 30 Euston Square the two go together like burgers and buns. The self-contained top floor rooms open onto the venue's rooftop terrace, allowing space for up to 230 guests to mingle inside and out, enjoying iconic sights and mouth-watering meals. At just 1 minute away from Euston Station, arriving here couldn't be easier, but getting guests to leave might be a struggle!
Location: Euston
Capacity: 230 standing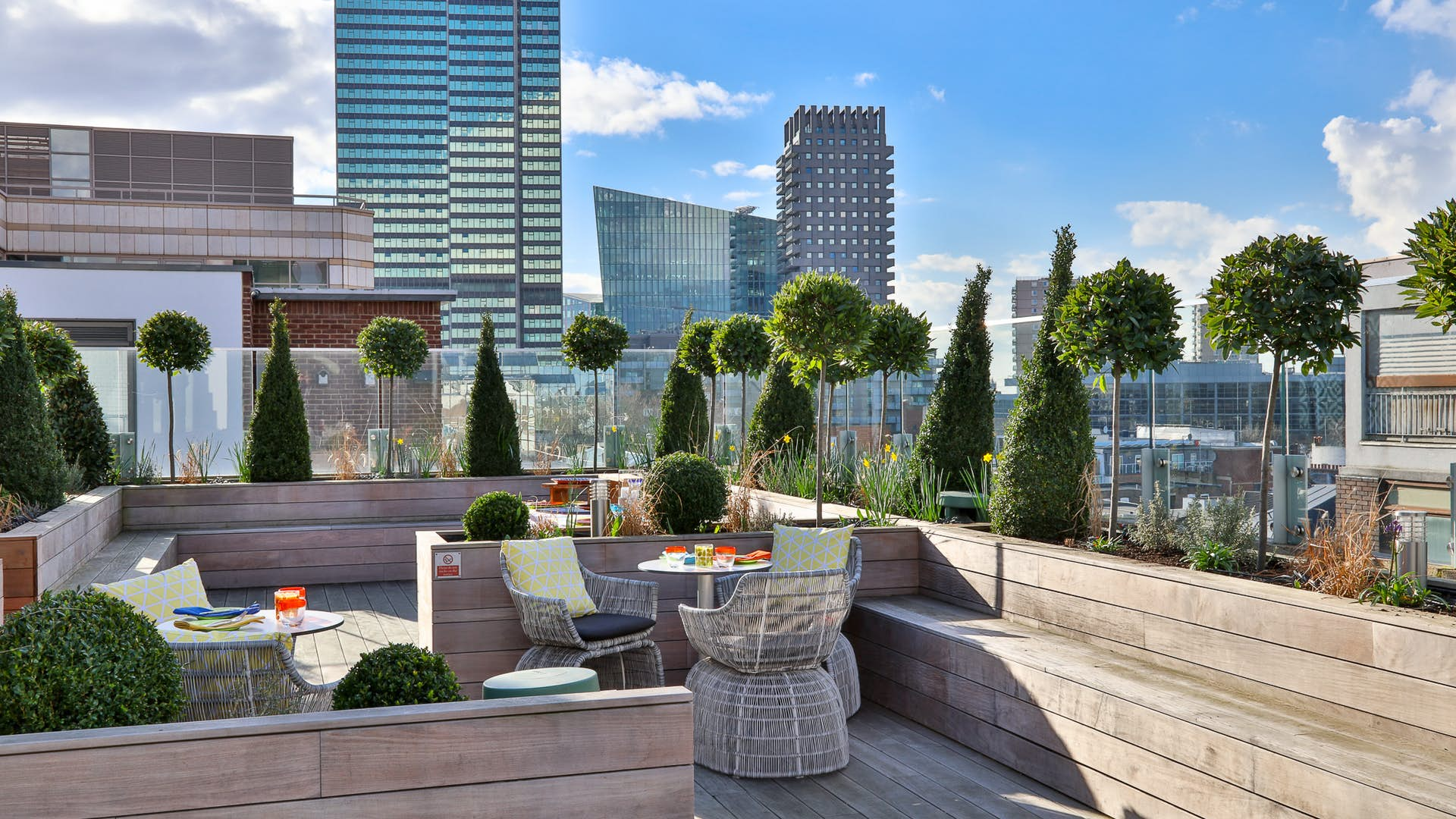 ---
If these venues have sparked a burning desire for a BBQ party, you're in the right place to make the dream a reality! Chat with one of our venue experts to find out more, or check out some of our other top settings for a sizzling summer celebration.