With a return to in-person meetings in sight, we're breathing a sigh of relief at seeing the back of Zoom calls. In fact, we're so excited to escape our own four walls that we've put together a wish list of our top spots for hosting invigorating meetings (that don't start with the customary "Can everyone hear me?").
For settings to rival the most envy-inducing Zoom backgrounds, check out these 5 quirky meeting rooms that are guaranteed to enthuse even staunch WFH enthusiasts. And for advice on making your meetings accessible to colleagues who aren't able to attend, check out our complete guide to making your events hybrid (though with these venues, no one will want to miss out!).
The aptly named Lumiere is an open, light-filled venue, tastefully decorated with bohemian style and kitted out with all the key amenities for a successful meeting. Situated in an accessible loft space, its two unique studios offer a versatile and effortlessly chic backdrop to meetings and presentations, complete with a sound system, smart TV, and flip-charts for more old-school hosts, while a connecting lounge area provides a comfortable breakout space between the rooms.
Location: Old Street
Capacity: 50-70 boardroom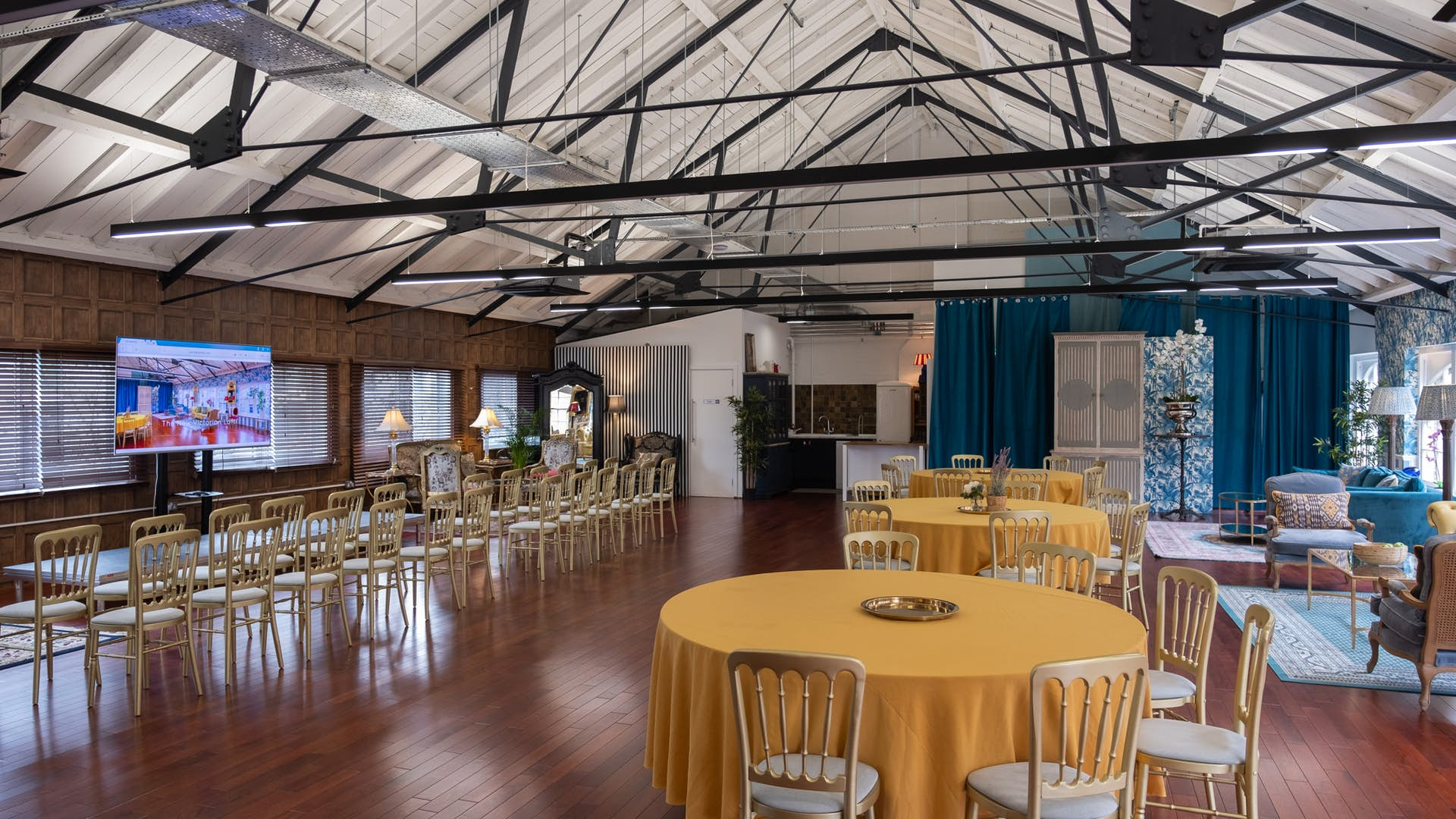 What better place to bounce ideas around than at Bounce, home of ping-pong, and hive of creative energy? This venue has the balance of work and play down to an art, and hosting a meeting in this stimulating setting may well provide the inspiration needed to navigate hurdles at work. And with the line between meeting table and ping-pong table just a bat and ball away, why not hang around to 'net'work afterwards, and carry on the day's discussions over a team tournament?
Location: Holborn
Capacity: 28 Boardroom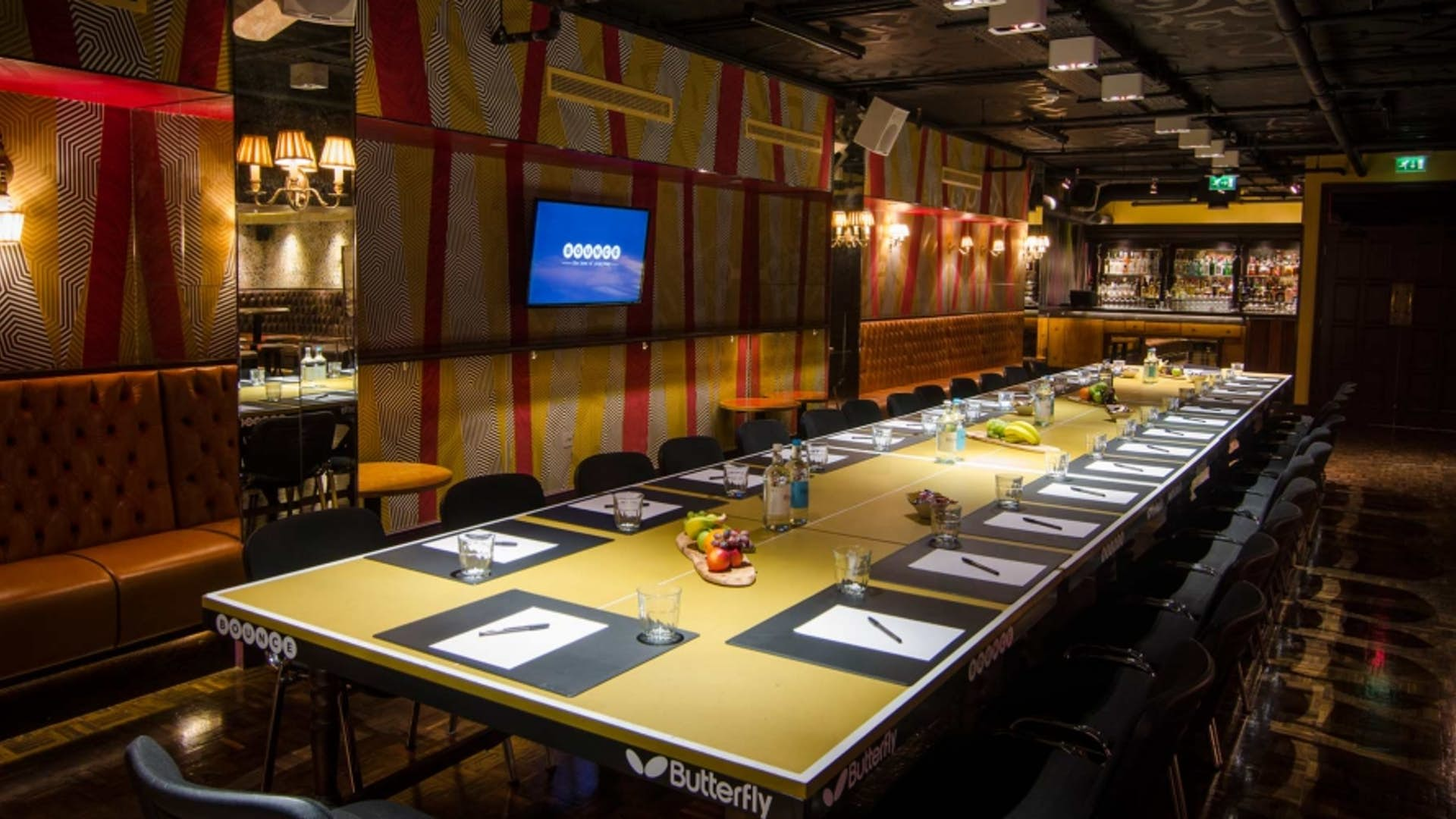 Tucked away below street level in hip Shoreditch, Cobalance is a co-working space which doubles as a café and networking area, and has meeting spaces available to hire by the hour. White walls, plants, and hanging chairs give this venue a refreshingly laid-back vibe, and the intimate meeting areas are ideal for brainstorming sessions and small team updates. Best of all, with a café attached, there's quality coffee on tap to keep teams going throughout the day!
Location: Shoreditch
Capacity: 6-8 people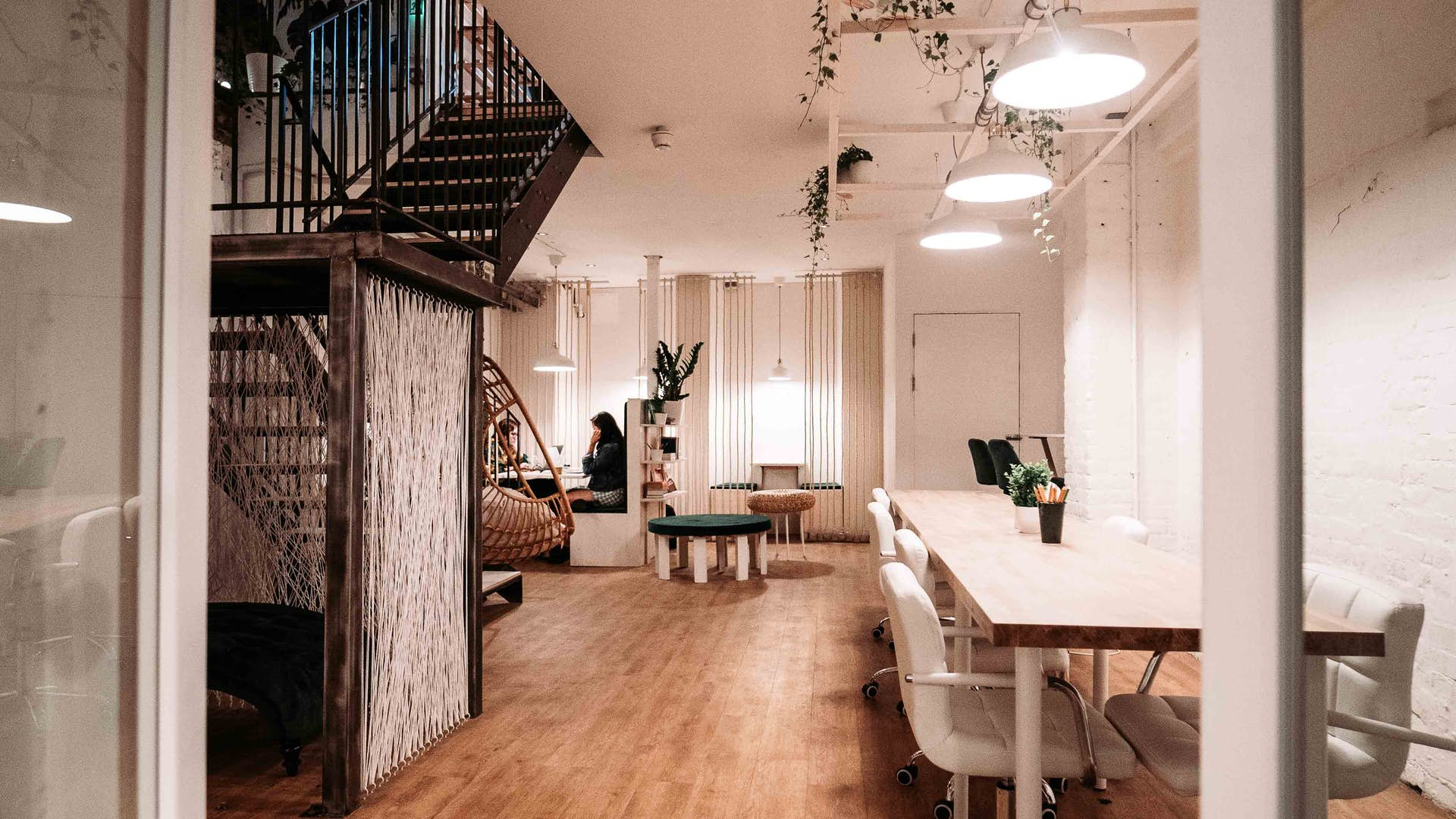 The perfect place to 'pitch' to your team, Lord's Cricket Ground boasts a surprising number of stylish spaces for meetings and team updates. Treat attendees to the exclusive Tavern Meeting Rooms (which double as private boxes and play host to celebrities on match days), or elevate your meeting with a view over the field from Pelham's wall-to-wall window - both spaces are certain to 'bowl' over any team.
Location: St John's Wood
Capacity: 18-40 boardroom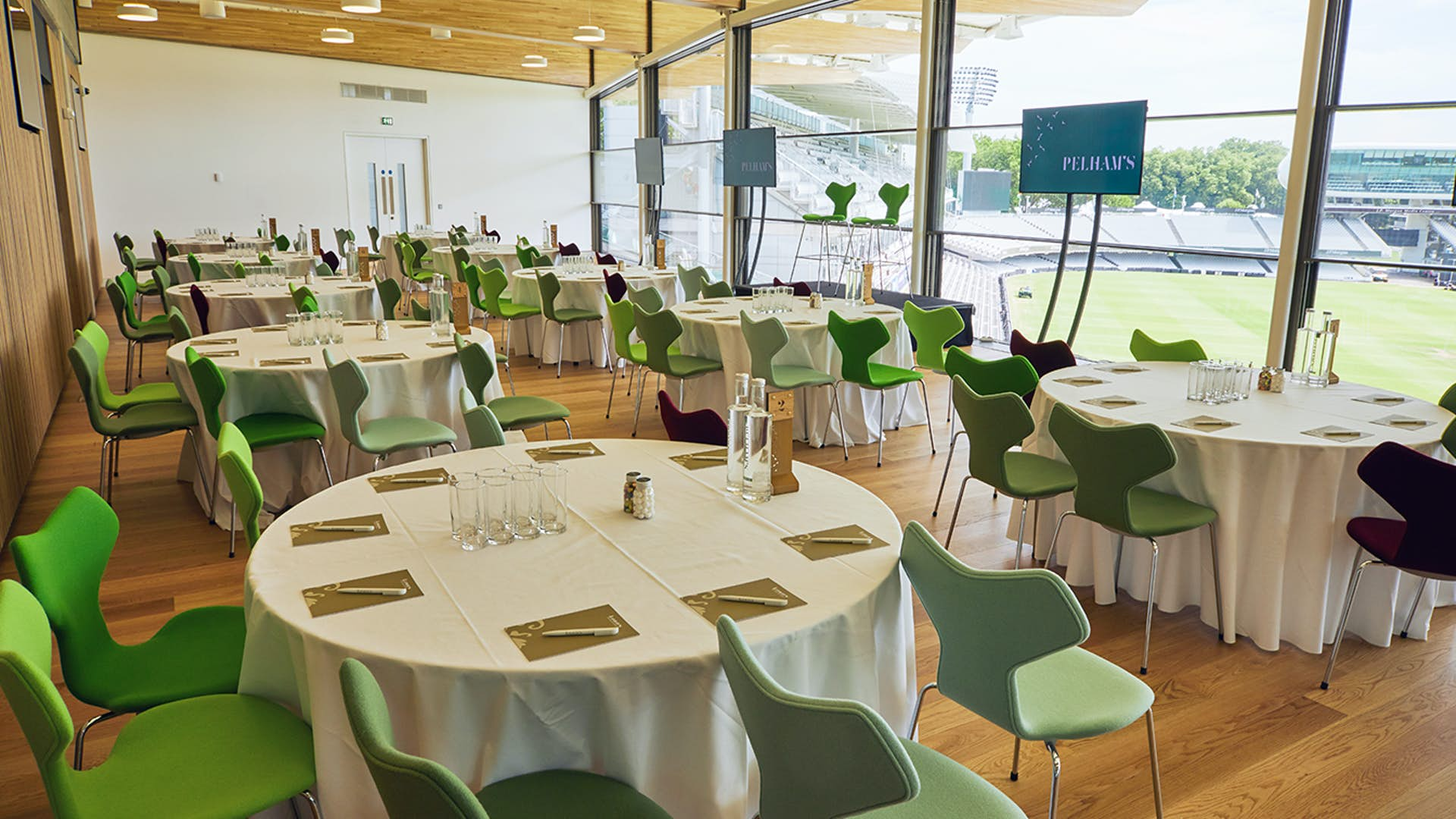 Meetings don't have to drag. In fact, with the right venue they can leave attendees feeling as light as a cloud - or at least at eye level with them! The versatile dining and meeting space on The Gherkin's 38th floor offers unparalleled views across the city, and matches its astounding vantage point with hi-tech features. With state-of-the-art AV, multiple screens, and sleek, comfortable decor, leaving this iconic venue after the meeting will be the only part of the day to bring teams down.
Location: Liverpool Street
Capacity: 24 Boardroom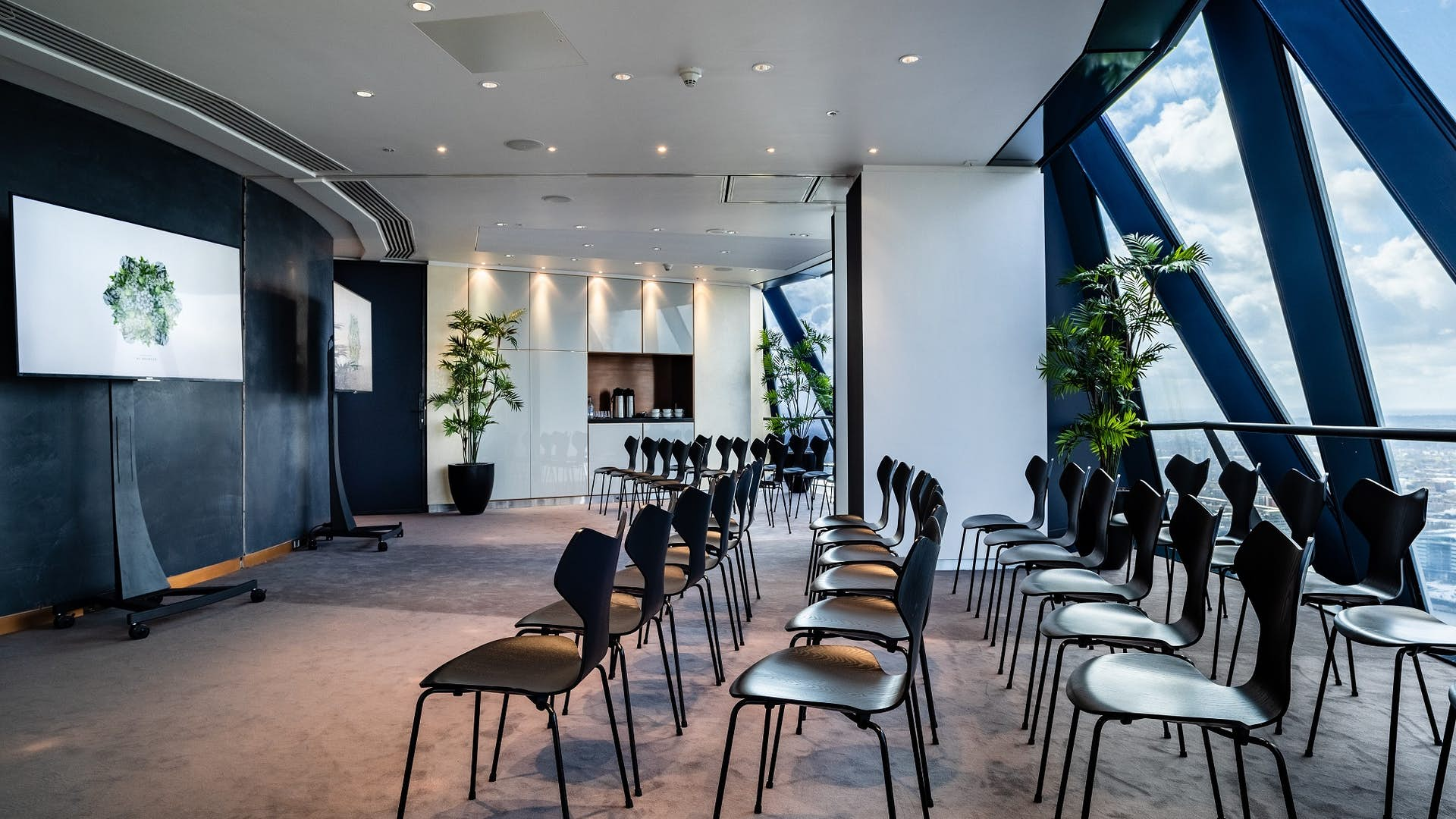 ---
Inspired to break the mould for your next meeting? Get in touch with our venue experts to enquire about these quirky venues, or check out some of our other unique meeting spaces to blast away the Zoom burnout and rejuvenate your team.