The gem of the Adriatic coast, picture-perfect Croatia has climbed up every traveller's bucket list. With its stunning beaches, dazzling nightlife and guaranteed sunshine, it's not hard to see why. But what you may not realise is that this country, in all its historic glory, is an up-and-coming choice for MICE travel too.
Marvellous meetings, characterful conferences and daring dining - whatever you're looking for you can be sure to find it in Hire Space's sundrenched International Destination of The Month - the Croatian capital of Zagreb.
Table of Contents
1. Zagreb At A Glance
2. How To Get There
3. Things To See And Do
4. Where To Stay
5. Our Pick of Zagreb Venues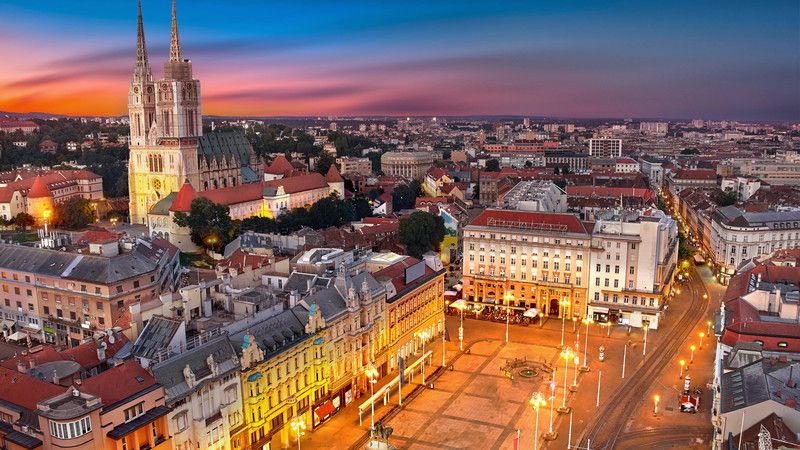 Zagreb At A Glance
Region: Northwest Croatia
Population: 807k people
Climate: In winter, temperatures usually hover around 10°, before soaring up to a dreamy 28° in summer.
Fun Fact: Zagreb is the proud owner of the shortest cable car in the world! It is also 120 years old. All aboard!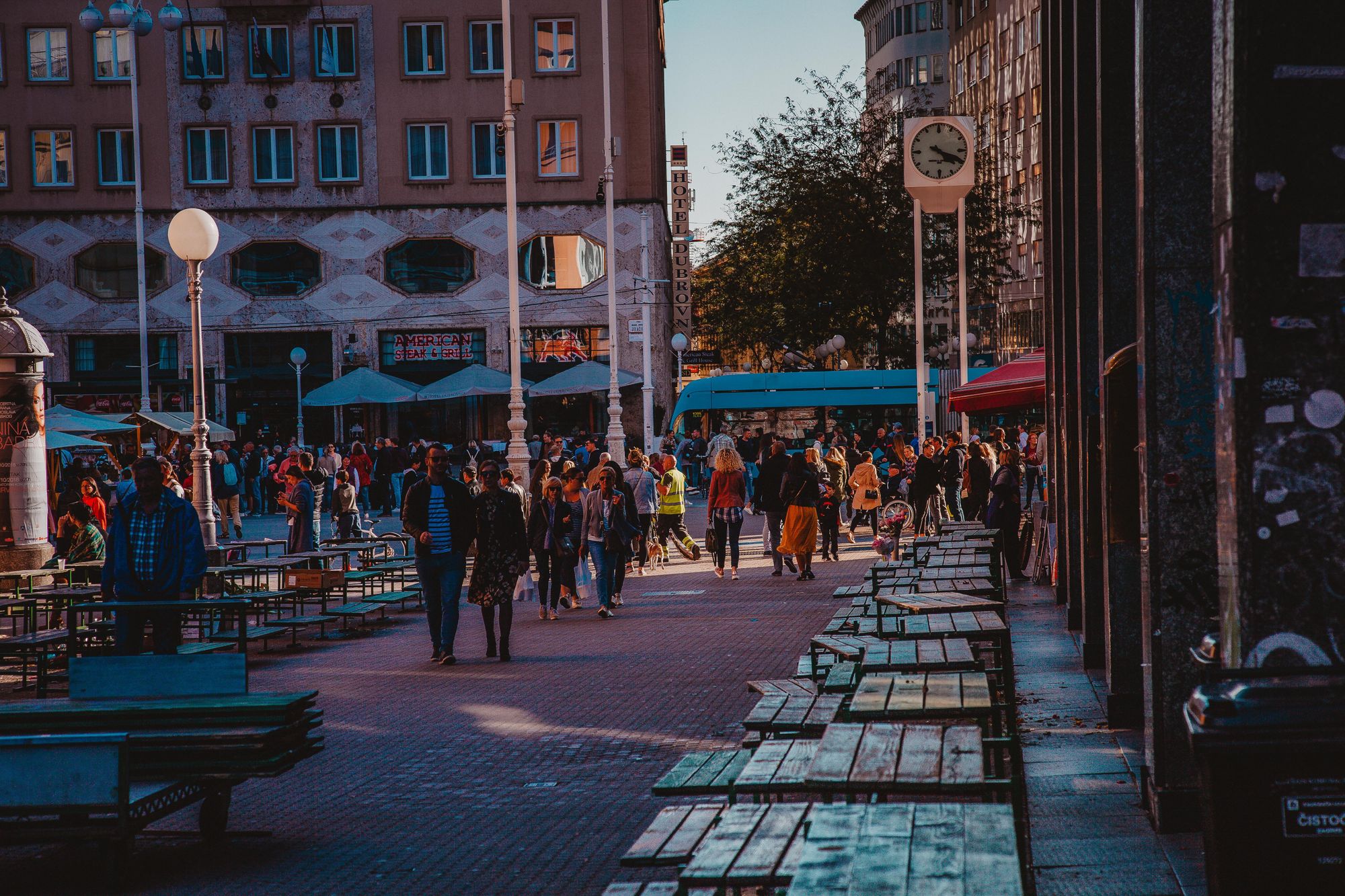 How To Get There
Getting to Zagreb couldn't be easier! Croatia Airlines offers year-round direct flights from London to Zagreb, taking just 2.5 hours. They also offer many flights a week from the elsewhere in the UK, Europe and the US, so dig out your passport and iron your best summer businesswear - you're going to Croatia!
Once you've touched down in Zagreb, you can hop on the airport shuttle bus and enjoy the views during the 25-minute journey into the city.
Things To See and Do

If you want to check out the ins and outs of Zagreb, why not give your delegates the day off?! Dig out your map, grab your sunnies and immerse yourself in all that Zagreb has to offer.
1. Go museum hopping
Often dubbed the 'city of museums', Zagreb is packed full of fascinating displays of history and culture.
A particularly fascinating one is the Museum of Broken Relationships - this museum is dedicated to failed love and displays many items from former lovers. Poignant, quirky and romantic in equal measures, this is a great activity to get people talking. For car fans, head to the Technical Museum of Nikola Tesla!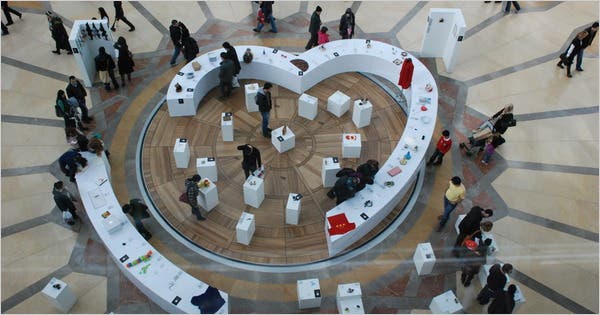 2. Mirogoj Cemetery
Ok, bear with us here. We know hitting up the local cemetery isn't typically a popular team-building activity. But wait until you see this one. This beautiful, leafy, hillside cemetery displays striking architecture and sculptures and is the resting place of many Croatian public figures. A majestic, graceful and of course, slightly eerie, place to spend a sunny afternoon out of the office.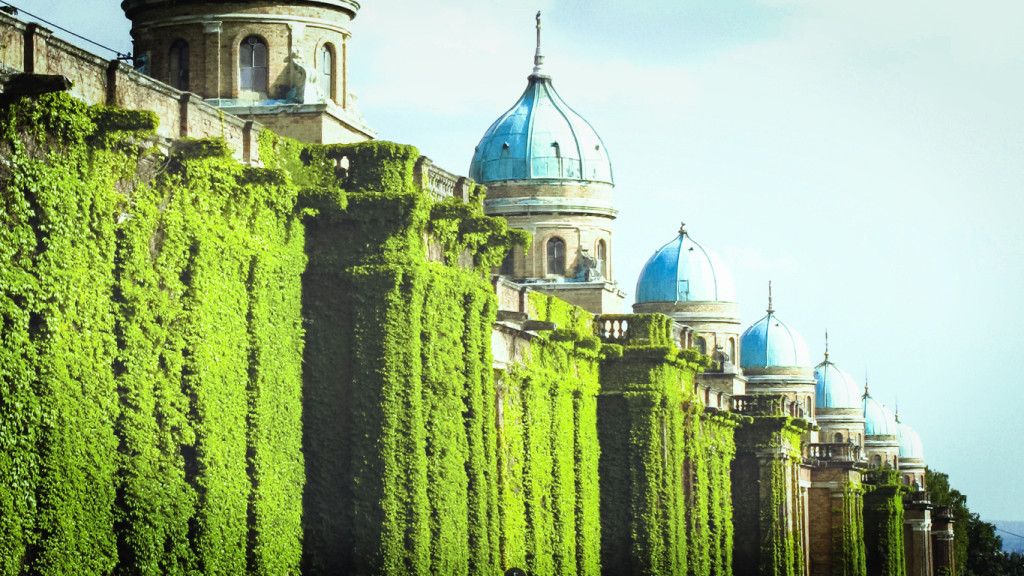 3. Explore!
Zagreb is split into two parts. Head towards Ban Josip Jelačić Square in Lower Town to experience the beating heart of Zagreb. Wander round the Dolac markets, and after a busy morning shopping, check out Zagreb's famous coffee hotspots - you'll be surprised at how glam people get for coffee here!
Meanwhile, charming Upper Town is straight out of a fairytale, packed full of tiny little shops and restaurants in a magical maze of historical streets to get lost in. A true explorer's paradise!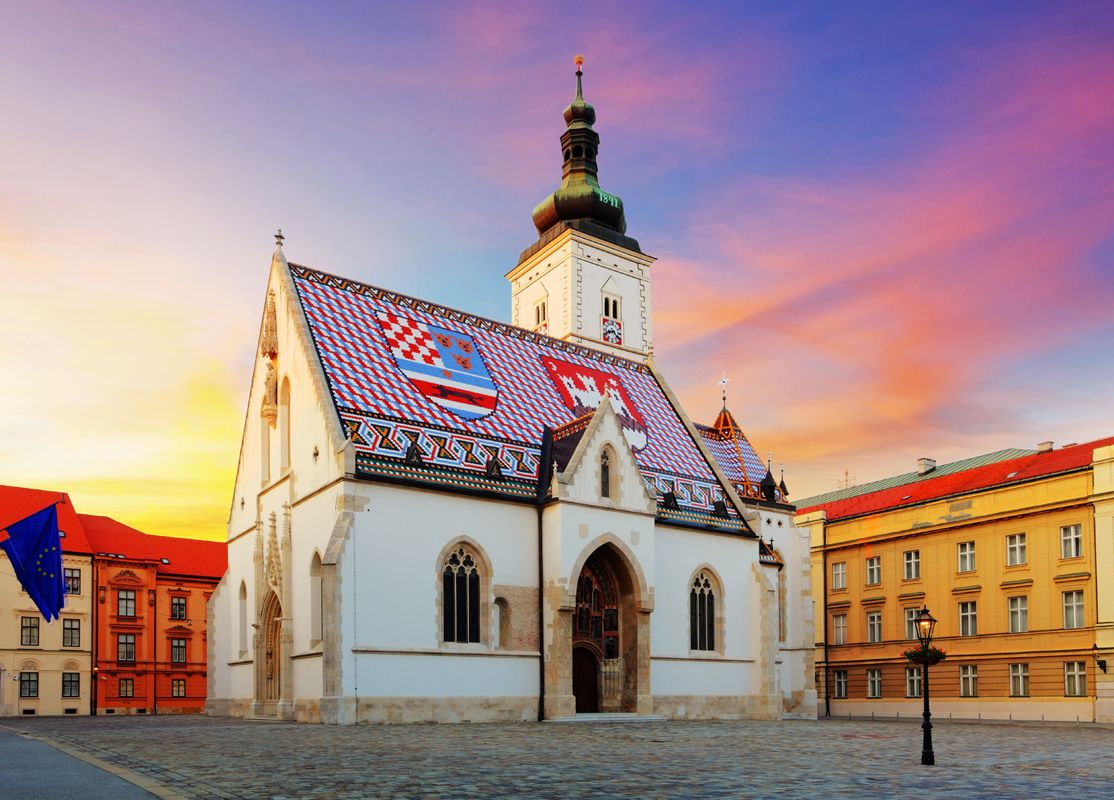 4. Hike to Medieval Medvedgrad
Ok, we're not expecting you to drag a group of corporates up a mountain during a networking break. But if you're planning on staying on for a couple of days post-conference, or are looking for an incredible incentive activity, this is a cracker. Legend has it an evil queen is buried deep below the castle, and still haunts it to this day...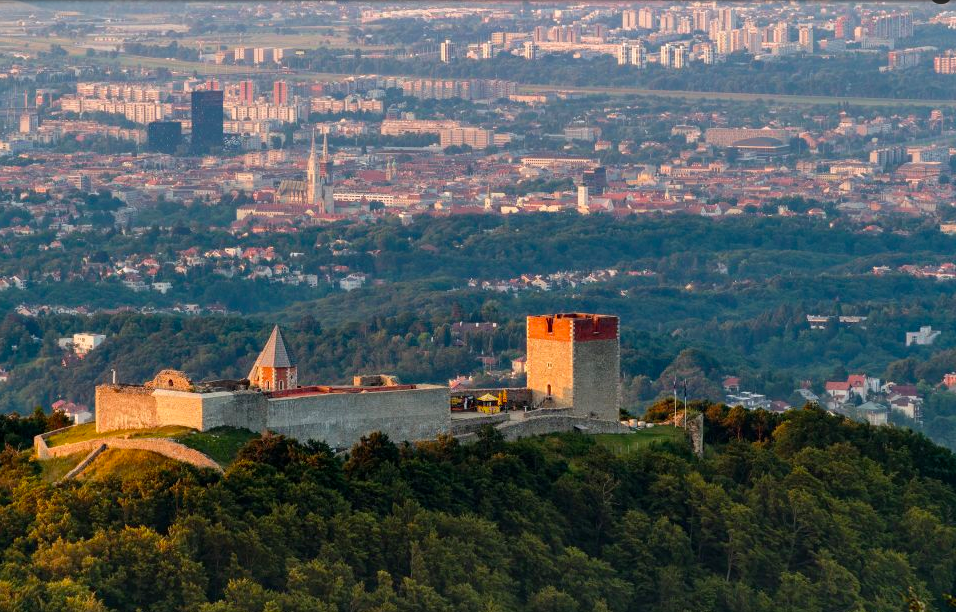 Where To Stay
As the capital city, Zagreb has no shortage of great places to stay. If you're looking for an upmarket hotel to treat your top clients (and maybe yourself too), the Esplanade Zagreb Hotel is an absolute must. Stunning art-deco interior, complete with cool marble, glittering chandeliers and golden furnishings, this 5 star hotel oozes luxury and will make you feel like royalty. The hotel also boasts a pretty impressive ballroom, perfect for a farewell gala dinner.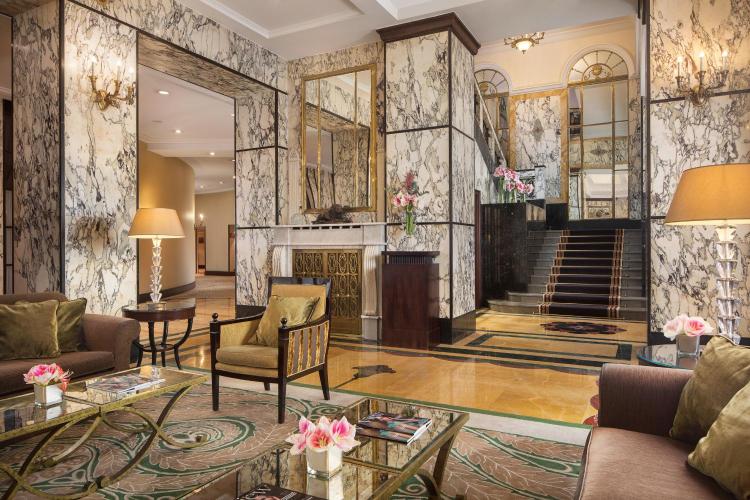 The luxurious Hotel Le Premier is also a great option. This hotel is close to the city centre and features an exquisite fine-dining experience, marble-adorned interiors and even a cigar lounge. Somehow we reckon you'll feel pretty damn regal here too.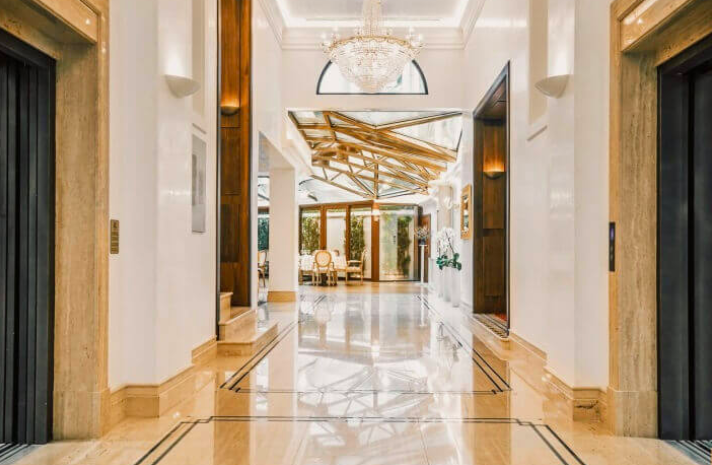 As well as Zagreb's fantastic hotel facilities, the city centre offers free wifi, so you'll have no excuse to miss dialling into that conference call back home (sorry).
Our Pick of Zagreb Venues
Planning A Conference?
If Zagreb is sounding pretty dreamy and you need an equally dreamy conference venue, allow us to present the FORUM Zagreb Congress Centre.
This modern glass-covered venue located in the heart of Zagreb has super-modern conference facilities, with 9 versatile spaces equipped with cutting-edge technology, air conditioning, wifi and stunning views across the park.
Our favourite feature is an adjustable shading system - whether you want to bathe your guests in sunshine or create a partially darkened space for presentations, the choice is yours. Fantastic event support and full catering is also provided in order to make your conference an unforgettable one.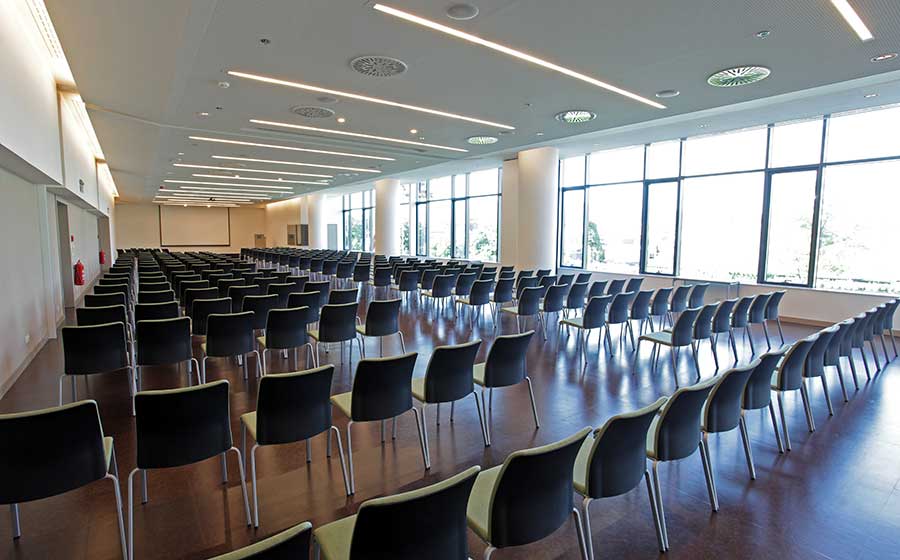 Planning A Meeting?
If you're on the look-out for a great venue for an action packed few days of meetings, the glass-fronted DoubleTree by Hilton is perfect. A stone's throw away from the city centre, the hotel offers 10 high-tech, bright and modern meeting spaces, inspiring creativity and productivity from the moment you step through the doors.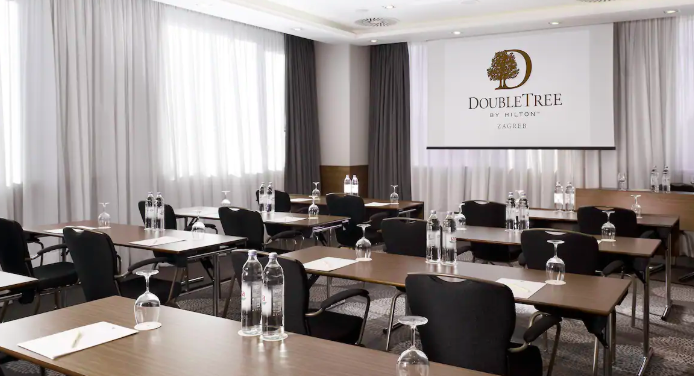 Private Dining In Zagreb
After some upscale dining to impress your guests? Look no further than Noel. Just 200m from the aforementioned LePremier Hotel, this Michelin-star restaurant offers an exciting fine-dining gastronomical experience of international cuisine, featuring world-class sommeliers and even a tea tasting experience. Expect to find things like sea urchin and wagyu steak on the menu!
Trendy interior and soft lighting add a touch of class to the private dining space, making you and your guests feel a cut above the rest. Bon Appétit!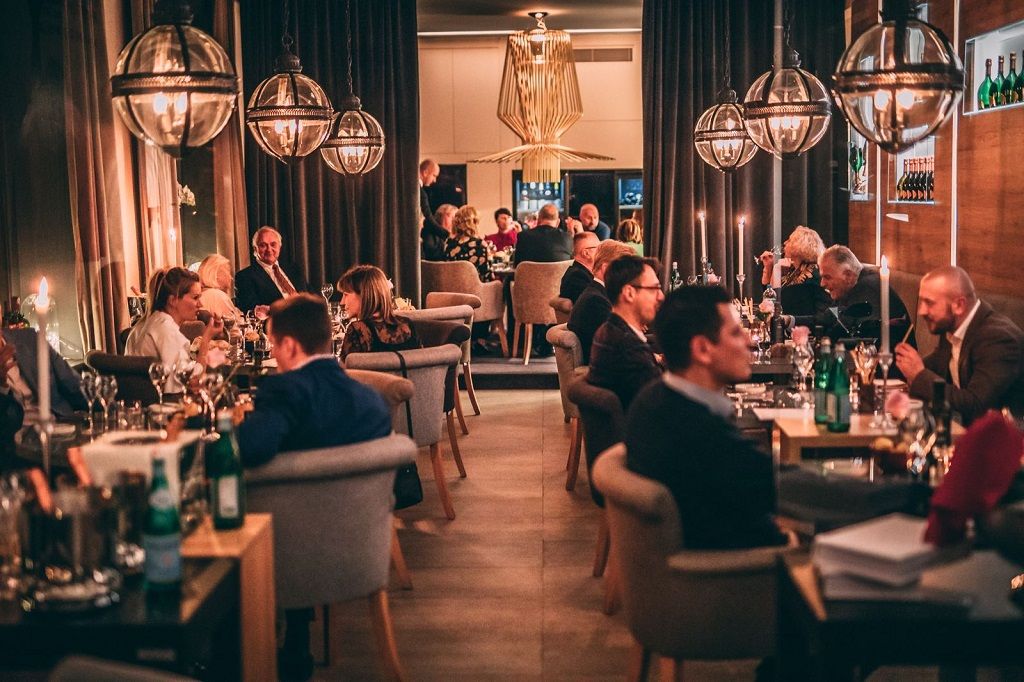 For When The Night Rolls In...
So, your event has wrapped up and now you're looking to experience a taste of Zagreb nightlife. Why not try a rooftop bar on top of Zagreb's tallest building for a stunning drinks reception? Offering stunning views across the city, Lateral Champagne Bar is picture perfect and a great excuse for a glass (or three) to celebrate the end to a successful event.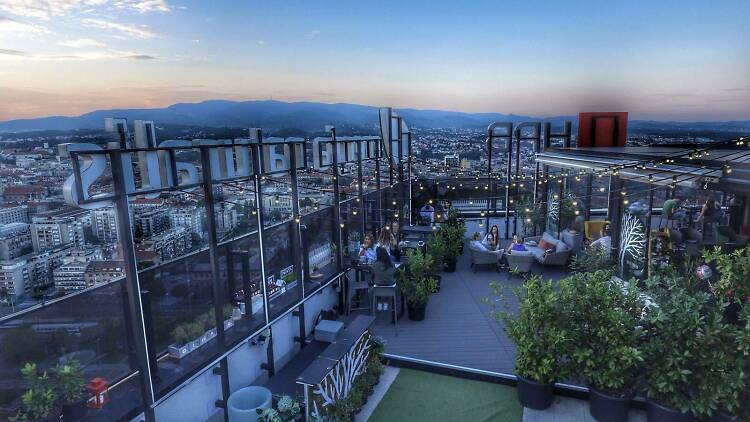 "Zagreb has that mesmerising combination of fascinating history and modern culture that positions it as one of the best European cities for events in 2020" - Dannie Brown, Senior Account Manager, Hire Space
Whether you're planning a conference, meeting or even an incentive or team trip, Zagreb has it all. Be careful - you won't want to leave!
If you love the look of zesty Zagreb for your next event, get in touch via our website, or directly at contact@hirespace.com so we can get to work on creating you a bespoke proposal.
If you're concerned about COVID-19 and its effects on the events industry, we want to help you and your business through this difficult period. Please just get in touch with any questions and we'll do our best to help. We've also developed live streaming and split team strategy services to help events professionals through this uncertain time. Just contact us at contact@hirespace.com to find out more.