We've all missed those sunny evenings on a bar terrace, socialising and drinking Pimms with friends and colleagues. There's nothing quite like sunshine and good company to make people ready for a night on the town. But, with restrictions always changing, we can't fault you for putting off planning your summer party. That being said, now that we're running out of warm summer days, it's time to get to planning!
We've compiled some of Hire Space's favourite go-to venues for sipping summery drinks and eating good food. Whoever your guests are, there's something for everyone here - no matter how late you've left your party plans.
True to its name, The View looks over some of the best sights in London - making it a go-to spot for tourists and Londoners alike. Wherever they're journeying from, your summer party guests will adore this venue.
An excellent choice for large gatherings, The View can hold up to 300 people for a drinks reception - so don't skimp out on the guest list! The top floor's conference suite and rooms combine to make a massive space, perfect for sheltering from the summer rain. But, when the sun does come out, The View's terrace will let your guests experience London at its finest. There's nothing else like terrace cocktails on a warm summer evening.
One of the benefits of hosting at The View is access to its modern conference facilities. That means you have the venue's full AV package and podium at your disposal, so you can host the swankiest of summer soirées for your guests.
Capacity: up to 300 guests
Location: Holborn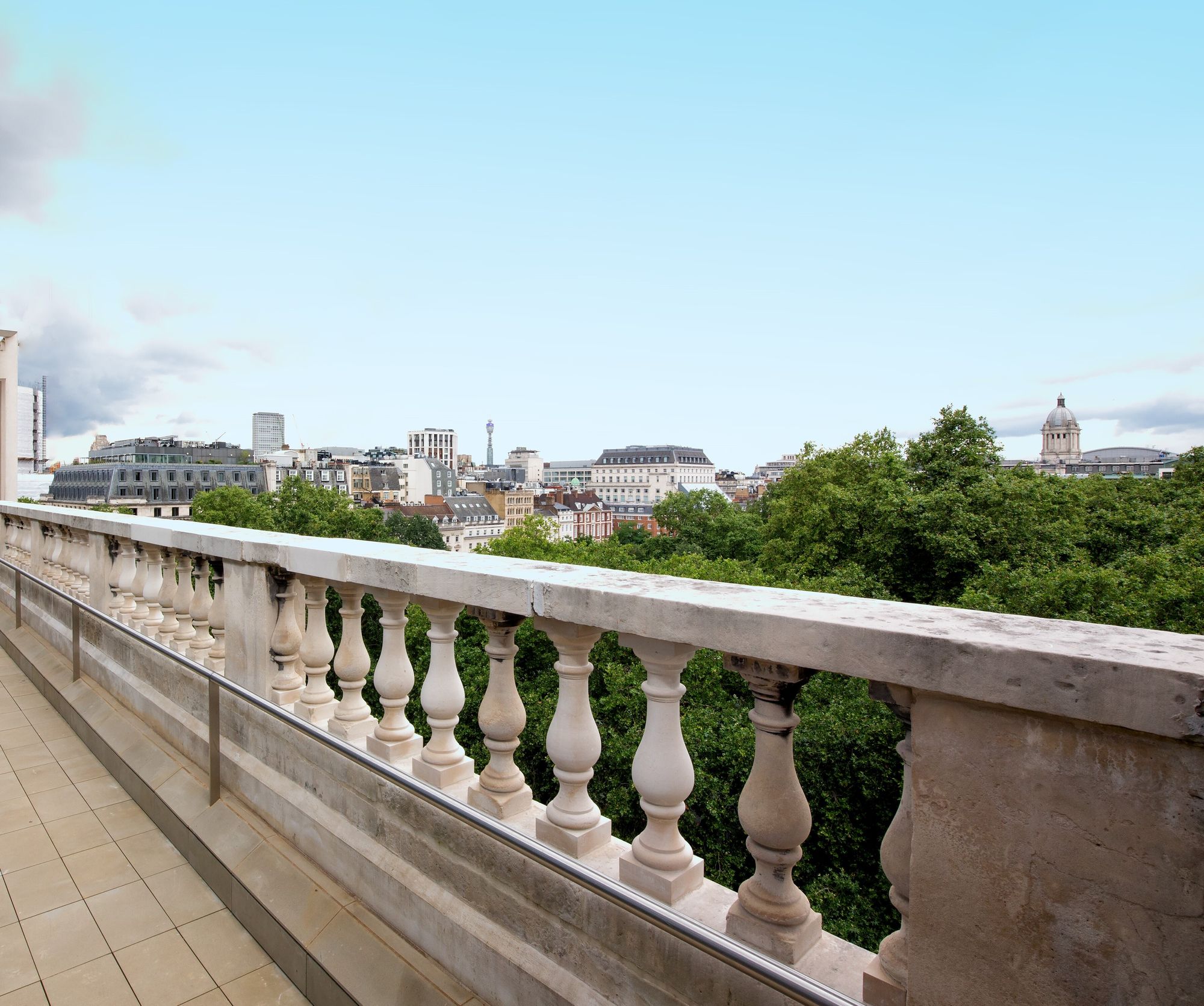 You might only know Lord's Cricket Ground as the home of cricket, but it has a secret. It's a fantastic venue for large summer parties!
The Harris Garden is a particularly sunny spot. This idyllic space exudes luxury; think traditional stone features and immaculate lawns. If you really want to impress, this garden is the perfect example of Lord's historical and classy aesthetic. But, if you're looking for a view, the Pavilion Roof Terrace is the space for you. A favourite of Lord's MCC Members, the airy terrace overlooks the Ground. So why not treat your guests to an Aperol Spritz and an exclusive view of a match?
Additionally, your guests will love the cricket Ground's party packages. They'll be treated to summer drinks on arrival, and unlimited drinks throughout the night. Regardless of whether you go for their award-winning canapés or a catered BBQ, you'll have well fed and happy guests.
Capacity: up to 250 guests
Location: St John's Wood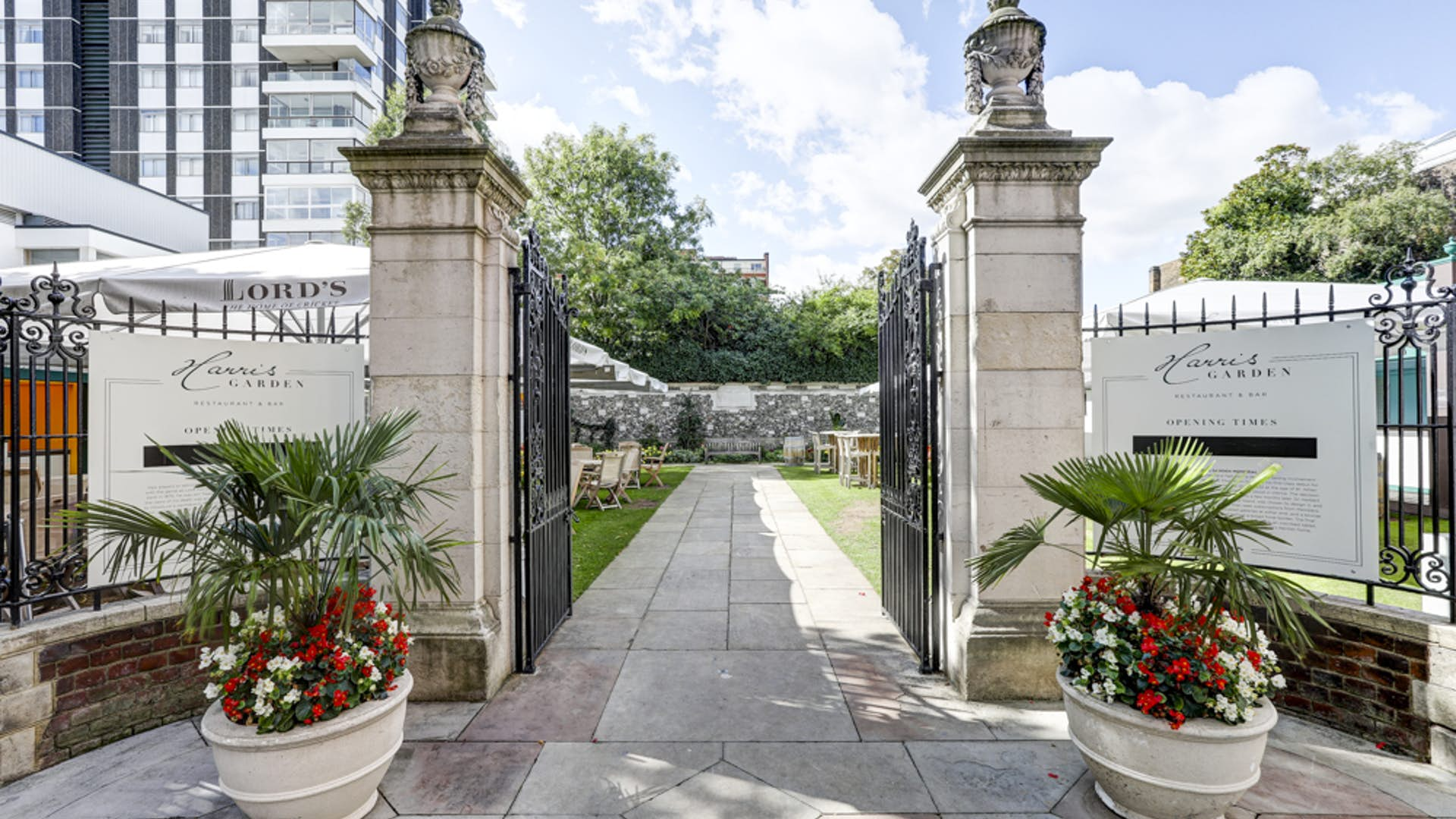 Want something unusual? Look no further than The Cutty Sark. This Greenwich-based monument harkens back to Britain's golden age of sailing, and brings a nautical twist to any Thames-side summer party.
Whilst you might not be able to take your guests across the seven seas, this 19th century vessel will transport your guests back in time regardless. The ultimate outdoor location, The Weather Deck will see your guests sipping drinks and relaxing, rather than hoisting sails and climbing the rigging. Why not watch the sunset over the Thames? The Cutty Sark's river views are unparalleled.
When hosting at The Cutty Sark, there's no need to queue for the acclaimed museum exhibits. Your guests can experience exclusive curator talks and tours of the ship, which are a unique accompaniment to any summer 'do.
The cherry on top? Your guests can walk away with a nautical party favour, too!
Capacity: up to 100 guests
Location: Greenwich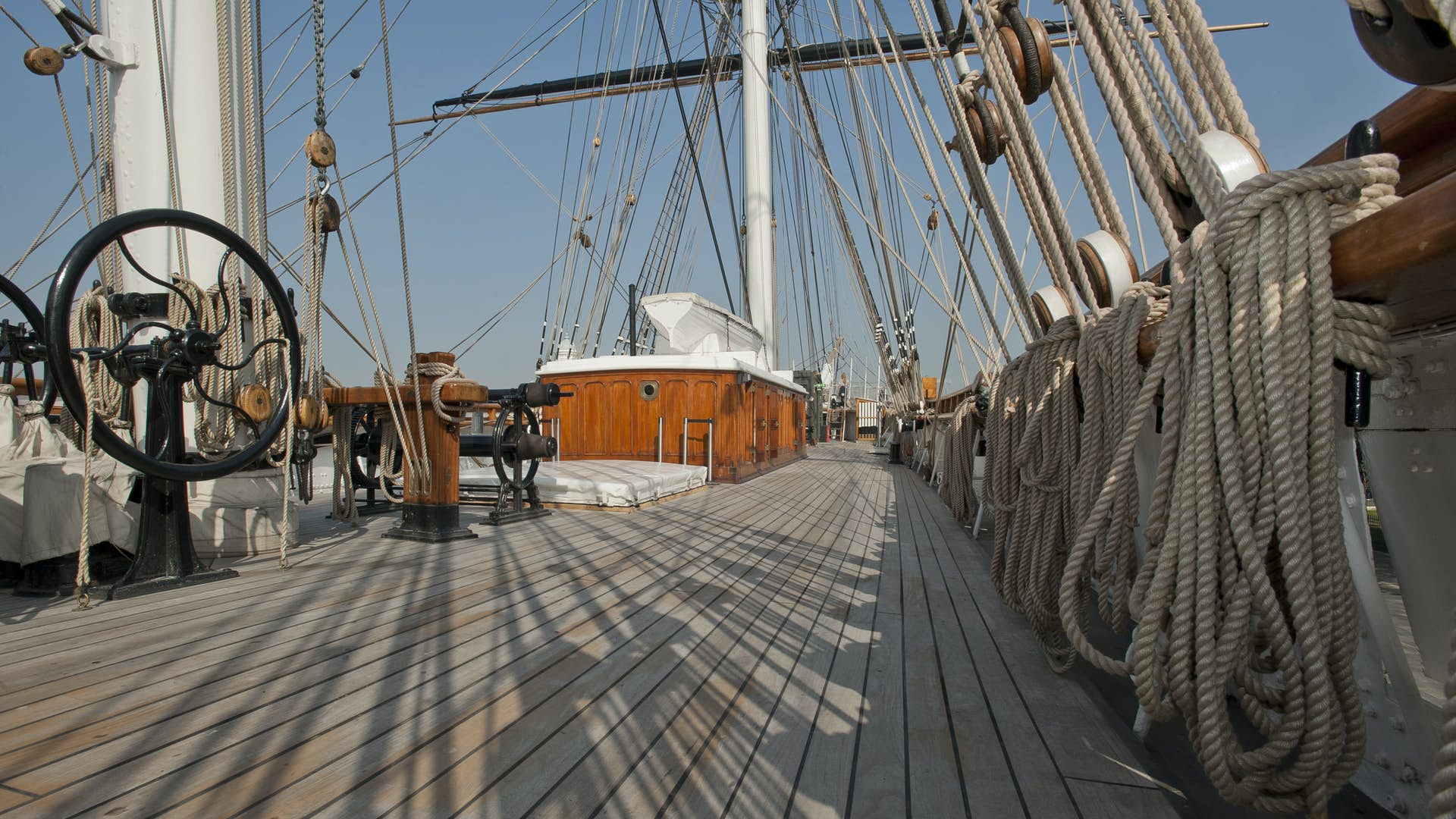 Nestled in the heart of Farringdon, Smith's of Smithfield is a sleek and sophisticated central London gem.
Smith's rooftop restaurant opens up onto its exclusive sun-soaked terrace - the ideal place for a swanky summer party. Here your guests can sip their drinks while they watch the sunset over London's iconic skyline. You can be safe in the knowledge that your guests are eating and drinking the best of the best; the big bonus of hosting at a restaurant is its professional kitchen!
As British weather can be temperamental at the best of times, Smith's restaurant provides a safe haven for your party goers if the heavens open. There's an added bonus to this exclusively hired indoors space, too. Smith's has facilities for your own DJ and entertainment, so you and your guests can party on in peace.
Suave and practical? Sign us up!
Capacity: up to 20 guests
Location: Farringdon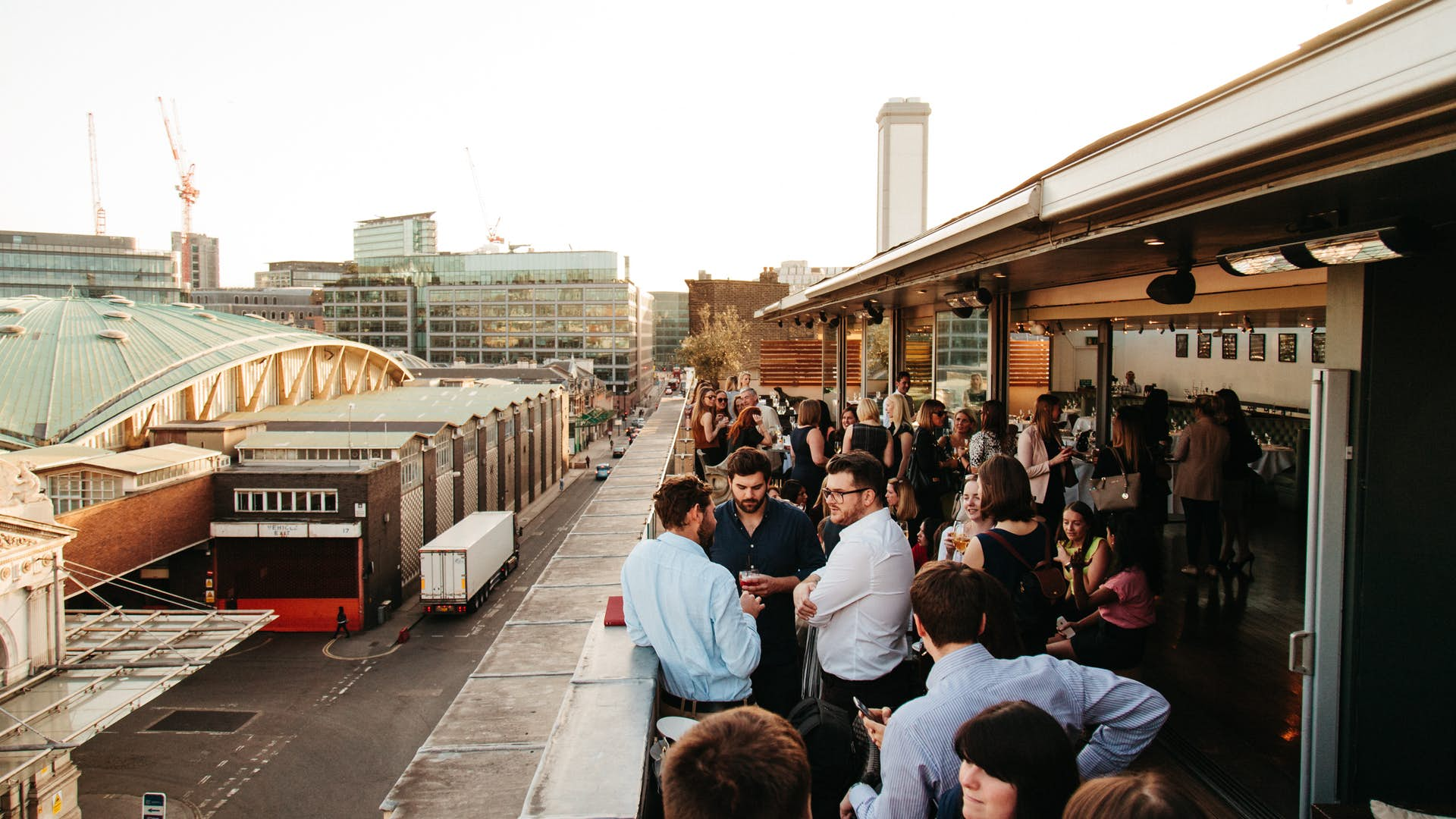 For something casual but stylish, why not try The Postal Museum for size? This is one unique party spot that your guests won't soon forget - they'll be surrounded by everything Royal Mail!
The Postal Museum's courtyard is a particularly great location for any summer party. This lovely sun-trap is hidden from the public eye, due to its letterbox embellished living plant wall. Your guests will love the courtyard's themed memorabilia, as they sip cocktails from the bar or delight in a catered BBQ. Worried about getting rained out? Don't worry - you can also hire the museum's indoor spaces too.
Hosting at a museum comes with a fantastic addition. Your party guests can explore the museum's exhibits, or even partake in a private tour! Better yet, why not treat them to a trip on the Mail Rail train as it travels through London's hidden tunnels?
This historic location is the perfect choice for a quintessentially British summer BBQ.
Capacity: up to 140 guests
Location: Farringdon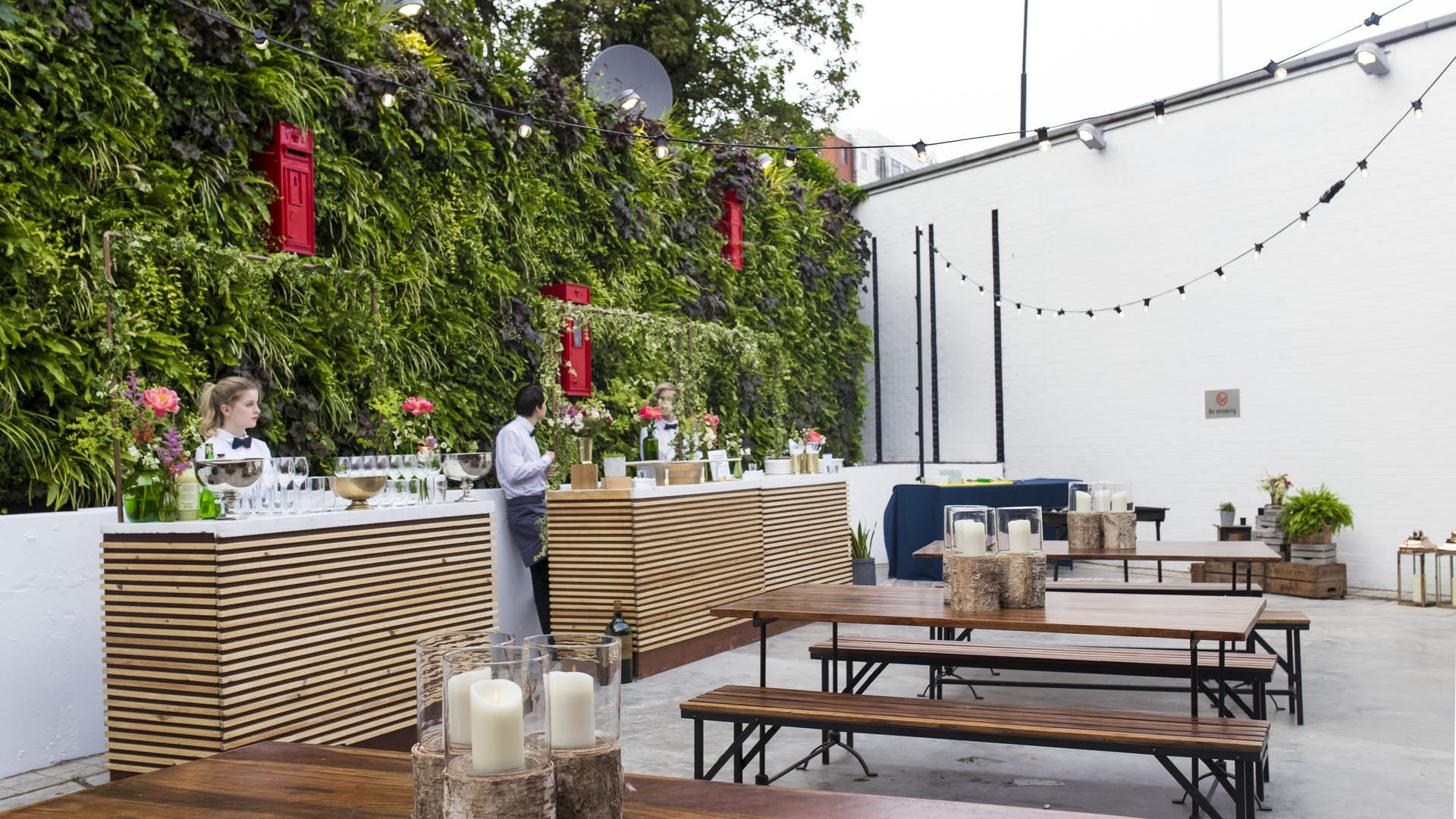 It's undeniable that TOCA Social is a brilliant night out, regardless of whether your guests are professional footballers or not. This O2-based venue lets everyone in on the footy fun - minus a stadium full of spectators!
TOCA Social's Players' Lounge is purpose-built for parties, big or small. Its own exclusive floor, your guests will have free-reign over 4 private playing boxes; so let your teams go head to head on TOCA's unique interactive games! Combining arcade games with football? Genius!
Whilst TOCA's playing boxes live up to their hype, they aren't the bar's only draw. Your guests will adore TOCA's Americana menu and renowned cocktail selection. And there's no need to leave the games to refuel; the Players' Lounge comes complete with its own private bar so your guests can truly enjoy the VIP experience.
TOCA will definitely make your summer party the MVP of your guests' social calendars.
Capacity: up to 100 guests
Location: North Greenwich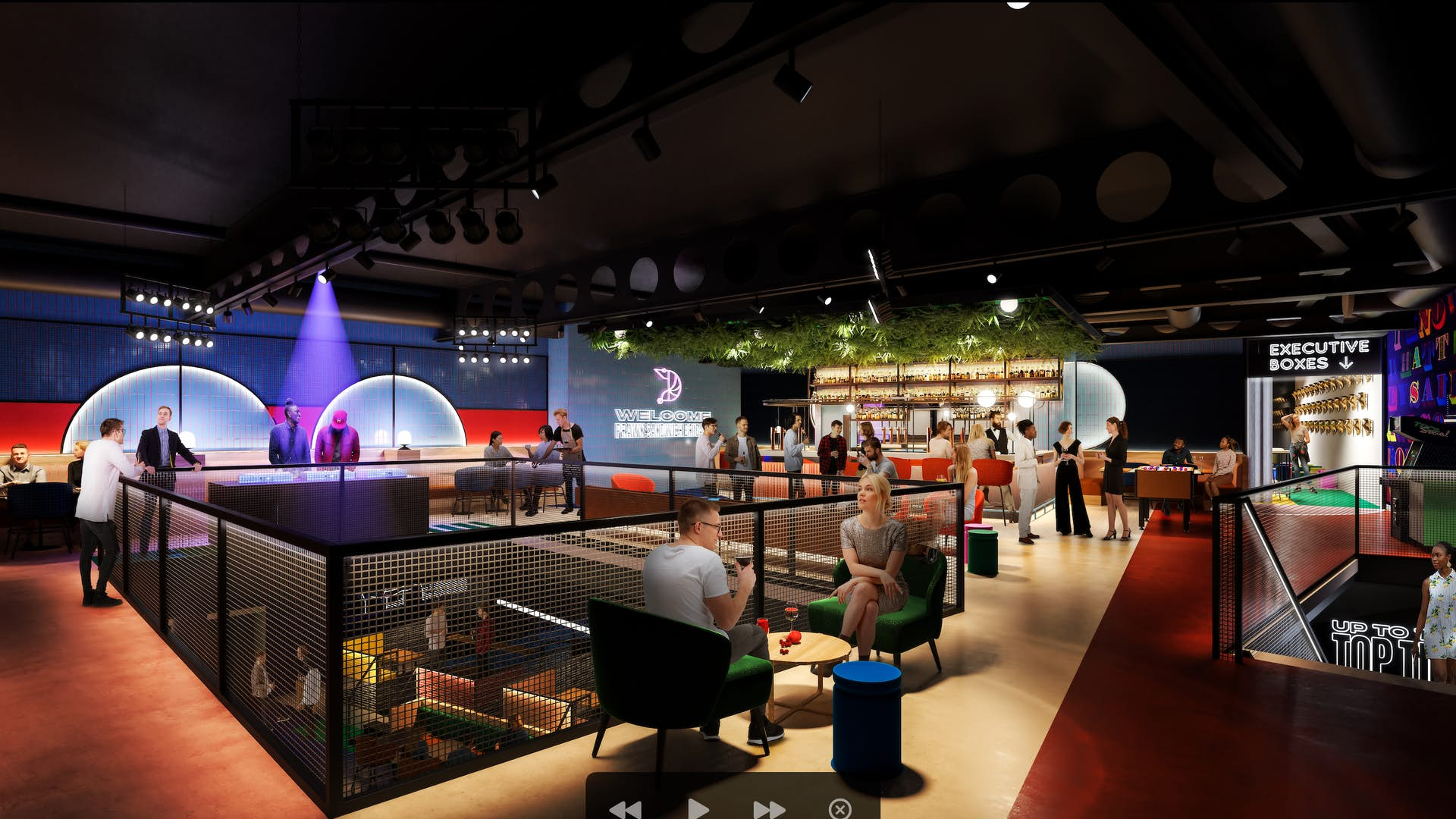 Regardless of how late you've left your summer party planning, your night is guaranteed to be a blast with one of these venues. Come rain or shine, you'll find the perfect spot here for a short summer break. After working so hard this year, you and your guests deserve it. So make that guest list, book that venue, and prepare to party the night away!
If you'd like to know more about any of these venues, or want to explore other summer party options, don't hesitate to chat with one of our venue experts.