We've all seen those festive films where the company Christmas party is a Pinterest-worthy spectacular affair - and clearly very, very expensive.
We don't all have sky-high Christmas budgets like that, so here at Hire Space we've compiled a list of our top 7 festive venues to get you and your colleagues ready to celebrate in style!
Puttshack Bank have combined two of the best things in the world: cocktails and mini-golf! Don't be fooled, this isn't the indoor putt-putt course of your childhood. Puttshack pride themselves for being at the forefront of game-enhancing mini-golf tech - meaning that professional golfers and novices alike will love its unique indoor games.
Booking Christmas at Puttshack Bank is an extra special treat due to its themed party packages. Your colleagues will love the decorated bottles and themed cocktails, and while you're all indulging, you'll also be dining on hearty comfort food, including a roast dinner-topped pizza! It truly is Christmas come early.
Capacity: Up to 650 guests
Location: Bank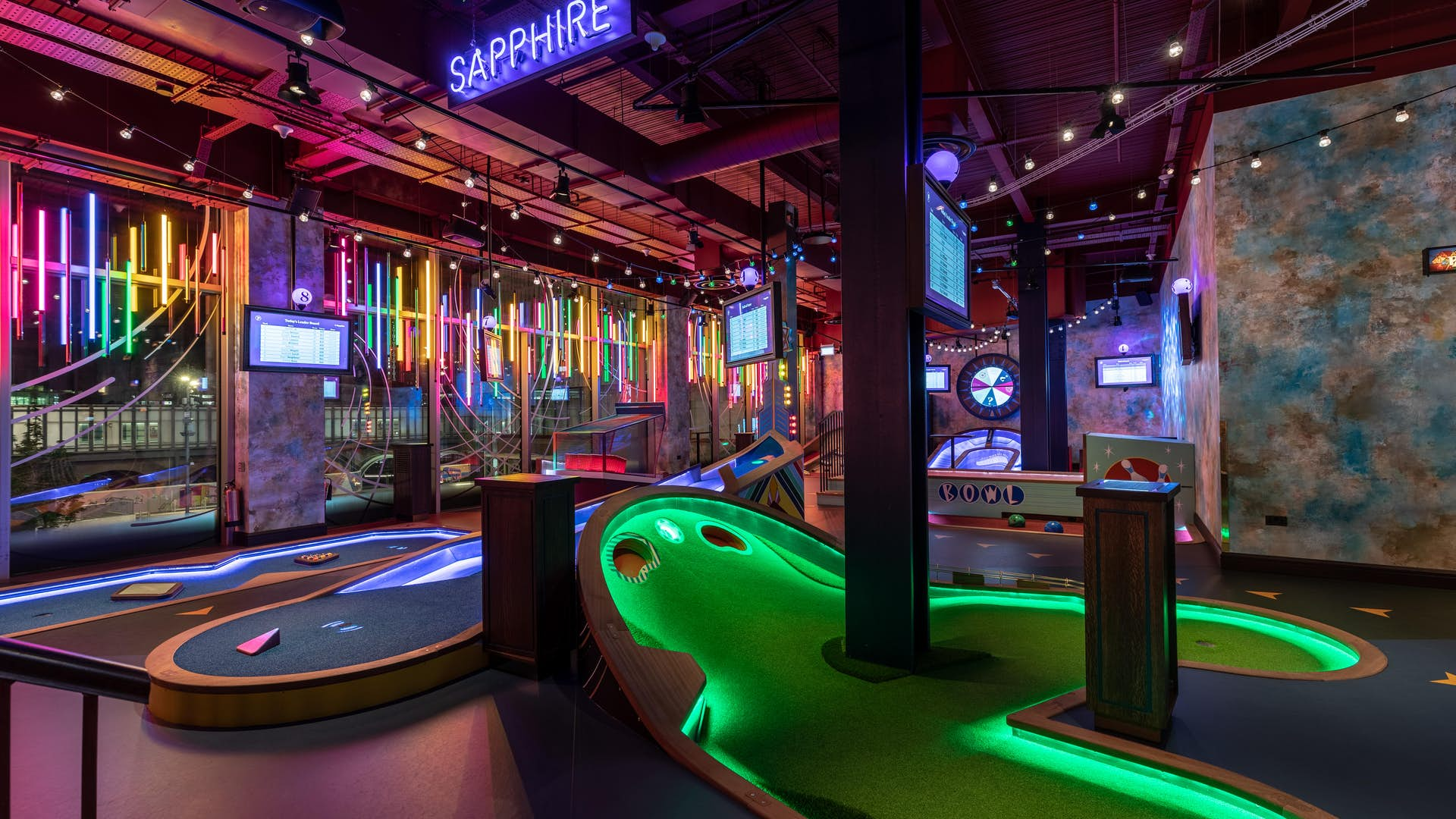 Whether you take to the snow like a winter Olympian, or tumble down the slopes snowball-style, you'll love this Alpine-themed pop-up this December.
At the Curling Club, the clue is in the name. Join your guests as they play a short, fast-paced version of curling. Despite also being known as "Chess On Ice", you won't need to be a Grandmaster to join in on the fun. Unlike the Olympics, your guests will enjoy wintery cocktails and alpine-infused street food whilst they enjoy the pop-up's live music and entertainment.
Better yet, there's no need to book a flight or rent some skis - The Curling Club will be popping up near Moorgate!
Capacity: Up to 500 guests
Location: Moorgate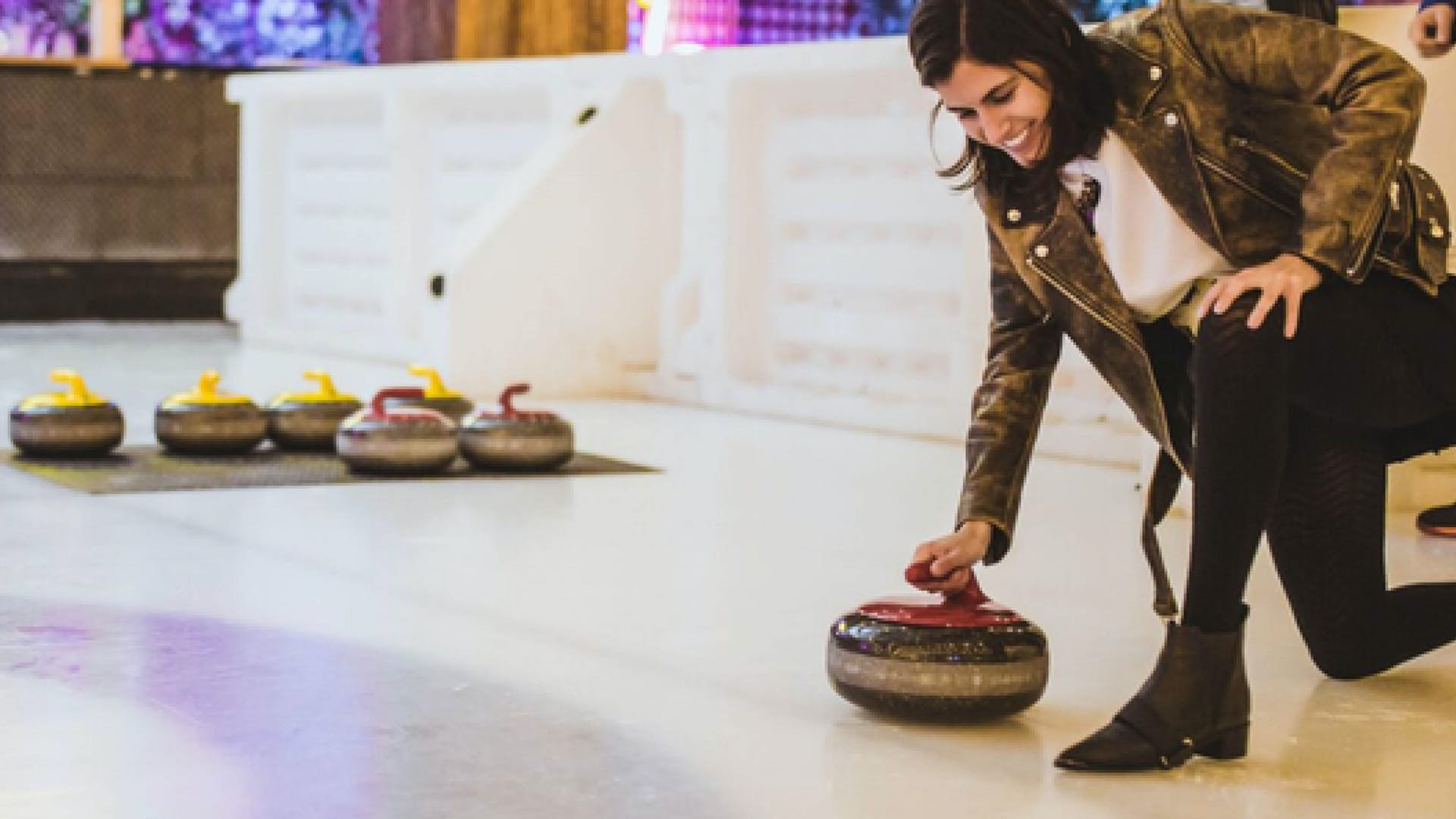 It might be cold outside, but inside TOCA Social you'll definitely keep warm! Your party guests will stay up and moving, and for good reason.
Start a new Christmas tradition with TOCA's high-tech immersive football games. Picture arcade games crossed with a penalty shootout, and you'll see why players of all abilities will own the pitch. There's nothing like a good competitive Christmas spirit to get your colleagues up and mingling!
All of that exercise is bound to work up an appetite, and for that, TOCA certainly delivers. Your guests can tuck into the venue's mouth-watering treats and mobile cocktails whether you're hanging out on the main pitch or in an executive box.
Capacity: Up to 400 guests
Location: North Greenwich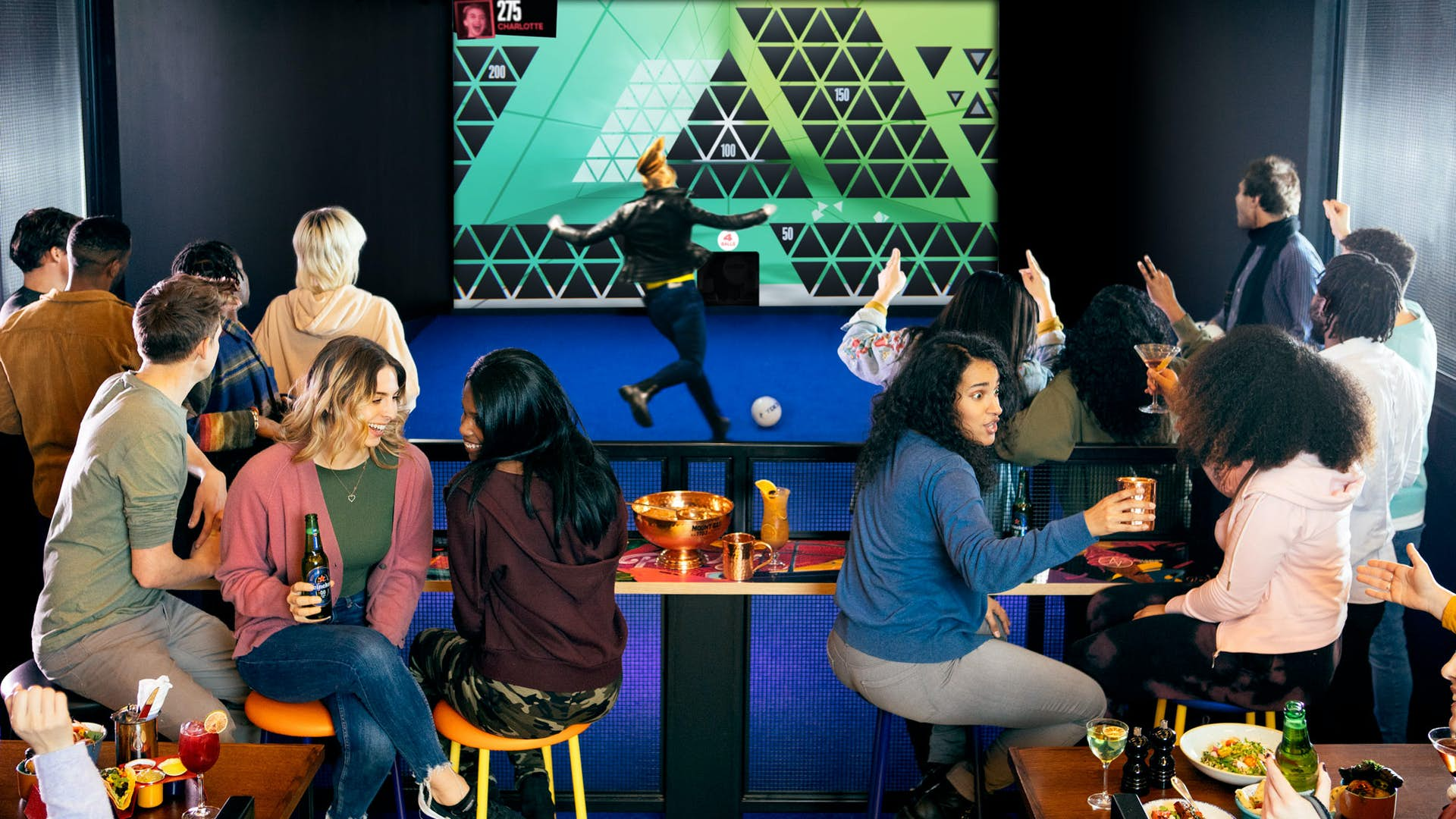 Bowling All Star style is leagues ahead of your local neighbourhood bowling alley. All Star Lanes - White City is renowned for its legendary parties, and Christmas gatherings are no exception.
There's no end of entertainment at All Star Lanes. Along with their 10 bowling lanes, they also boast several Karaoke machines and a live DJ. So, whilst you can enjoy unlimited games if you so choose, there's plenty to do whilst your guests rest up their bowling arms. This glamorous setting is also the perfect place to indulge in a drink whipped up by one of All Star Lanes' dedicated mixologists, or peruse the vibrant dinner menu. With all of that in mind, why not be extra and have the whole place to yourselves?
A party at All Star Lanes is worth scoring a Christmas Turkey for.
Capacity: Up to 500 guests
Location: White City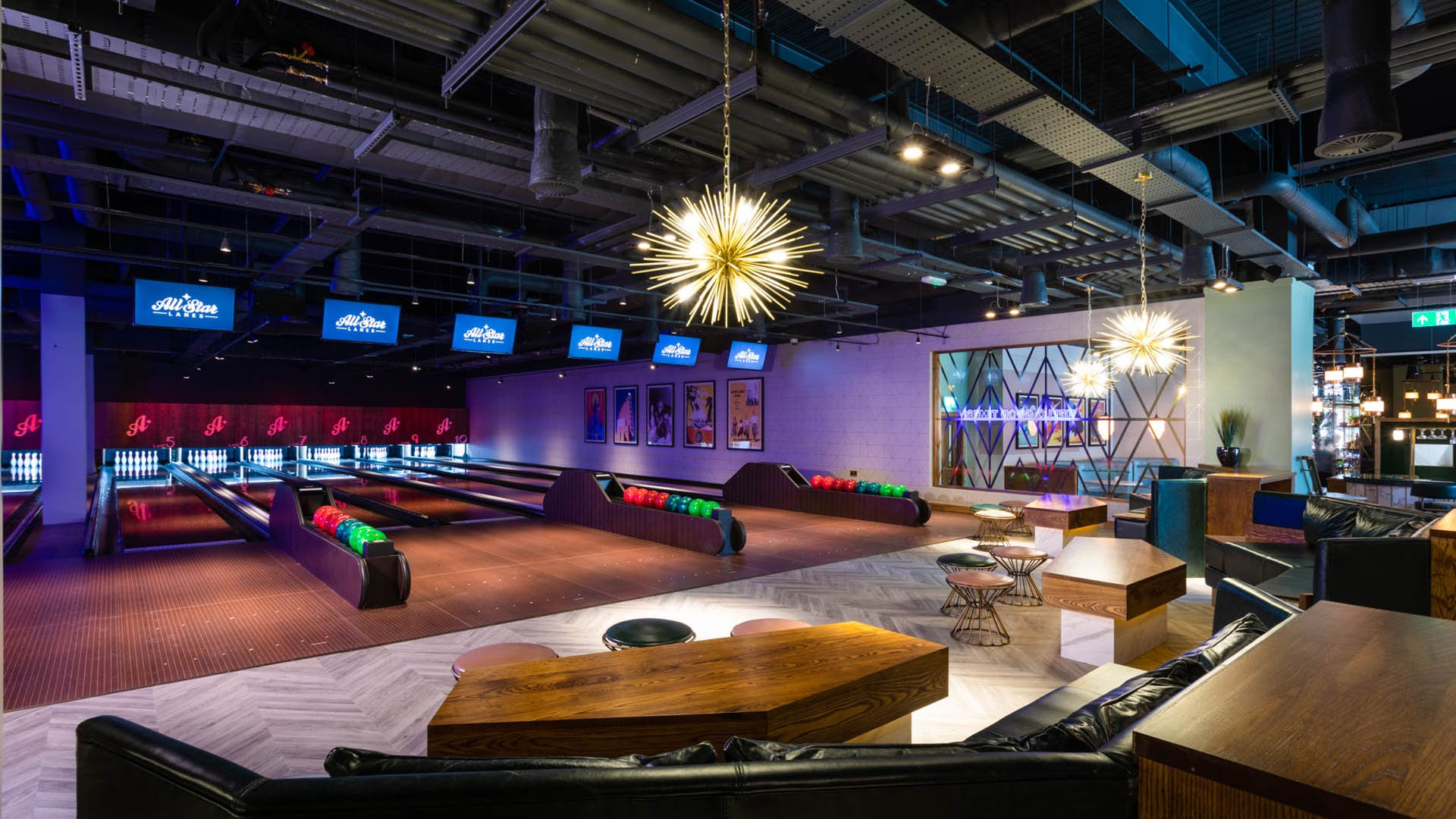 Few things go hand-in-hand better than rock and roll and London's eclectic scenes. That's why the Hard Rock Cafe at Piccadilly Circus is a no-brainer for hosting a show-stopping Christmas do.
The Hard Rock Cafe's famous music memorabilia is the perfect thing to set the party vibe and get guests talking. They'll be able to spot authentic pieces of music history - British icons and international superstars alike.
A big bonus of hosting at one London's most famous restaurants is the absolutely delicious food! Whether you're hosting a sit down Christmas dinner (party crackers and all), or planning to boogie amongst music legends, the Hard Rock Cafe will deliver.
Capacity: Up to 650 guests
Location: Piccadilly Circus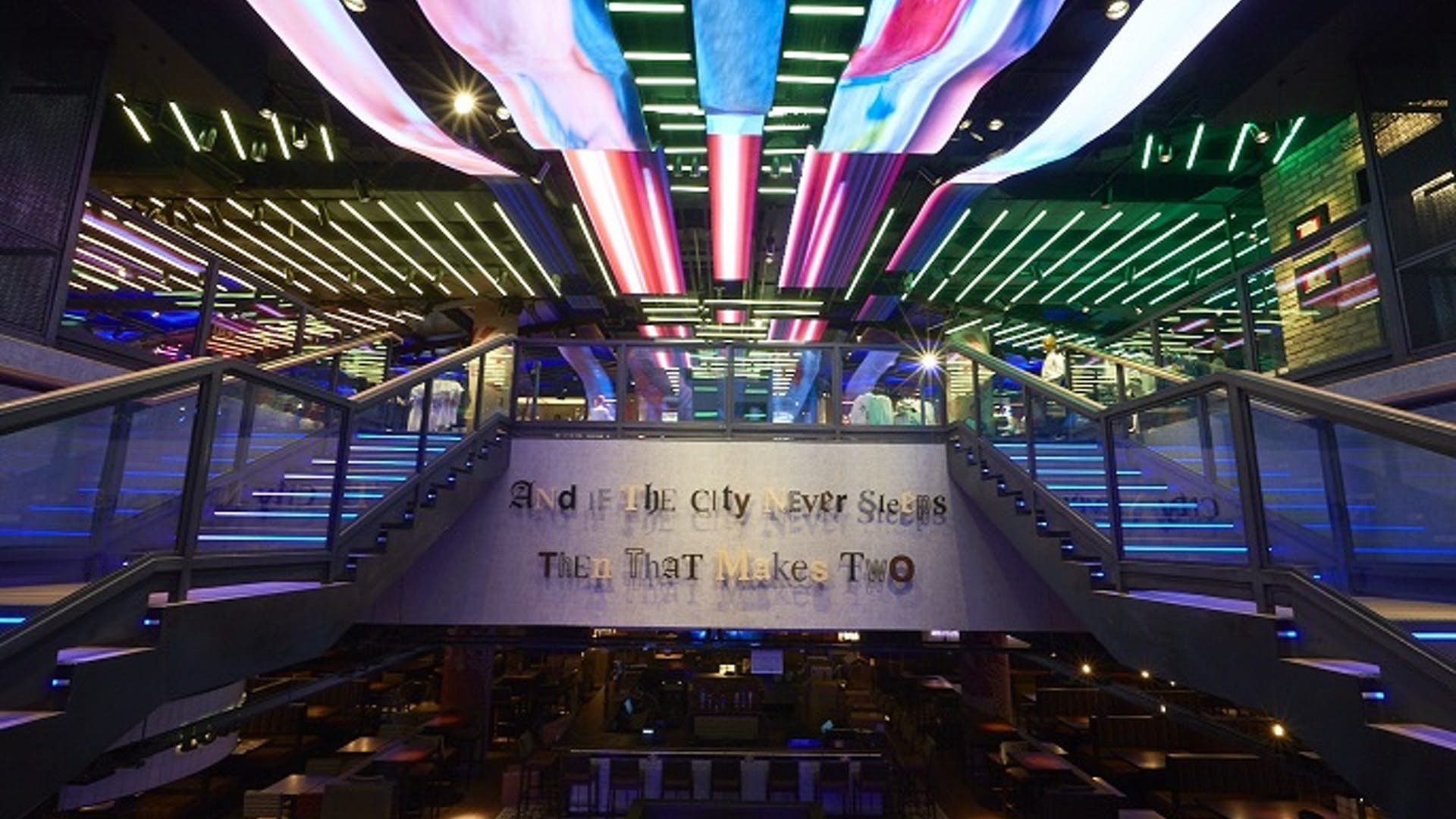 If your company rocks casual vibes but still wants something special for this year's Christmas party, take a look at Studio 9294.
Situated in trendy Hackney Wick, this former dye factory is as quirky as its surroundings. Studio 9294's roomy Number 90 Bar and Kitchen exudes the ever-popular industrial aesthetic. Why not use some some of the space to host a live band, and treat your guests to the restaurant's renowned food and drinks?
Smaller parties aren't excluded from the fun either, as Studio 9294 features a great out-of-the-box party option. After all, who would turn down an invitation to a boat party? Hiring The Number Nine Group Boat is great for a small drinks reception or a Christmas dinner; its rustic charm is just the perfect backdrop for some cosy festive decorations!
Capacity: Up to 300 guests
Location: Hackney Wick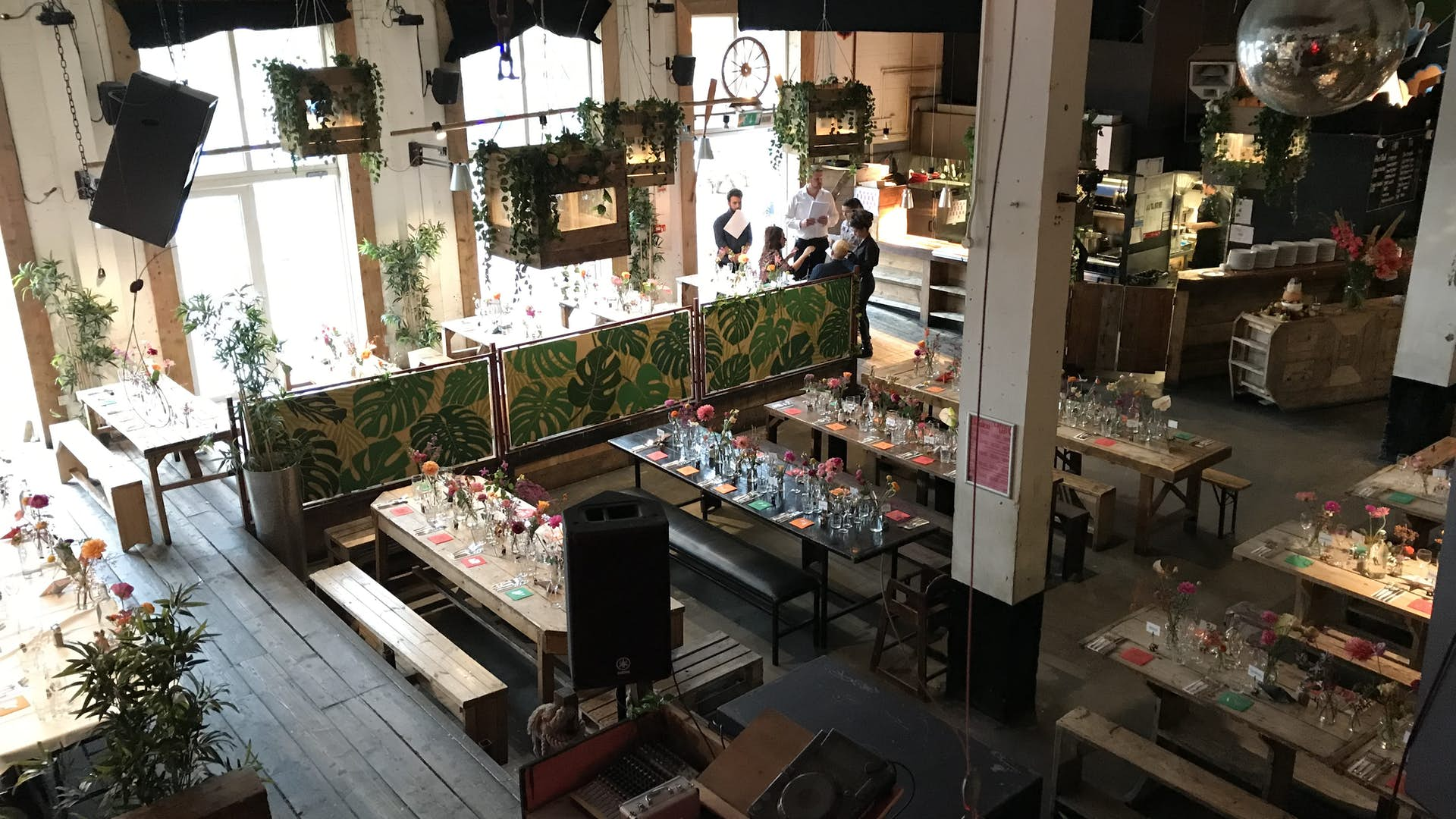 From team activities to a casual drinks reception, our top 7 picks of budget-friendly Christmas party venues will help you book the perfect venue in no time.
If you'd like to know more about any of these venues, or want to explore more options, don't hesitate to get in contact with one of our venue experts.