When it comes to organising a virtual event, we truly believe that your event is only as good as the platform you're using.
With tons of platforms out there, all with different features and capabilities, it can be hard to know where to start searching. Especially as there's no simple way to compare them all! To make things a little easier for you, we've listed 6 of the best 'all-in-one' virtual event platforms and what to use them for.
Here at Hire Space, our Virtual Event Experts have spent hundreds of hours researching the market and latest virtual technologies and trends, and are on hand to help with your virtual events. For exclusive discounts on virtual event platforms, as well as tips and inspiration on running a virtual event, book a free consultation today.
1. Brella
Brella provides end-to-end support for virtual events. Attendees can use the Brella platform on mobile or desktop to keep track of everything related to your event – from speakers to multitrack agendas and sponsors. Plus, the Brella platform allows you to host multiple live streams at once.
Brella's strongest feature, however, is networking. As one of the leading event networking platforms, Brella features AI-powered matchmaking, using mutual goals to give each attendee recommendations for who they should meet.
Great for: Events that centre around networking or that need multiple live streams, such as conferences.
Capacity: Up to 10,000.
Pricing: From £2500 per event (or from £1500 with Hire Space)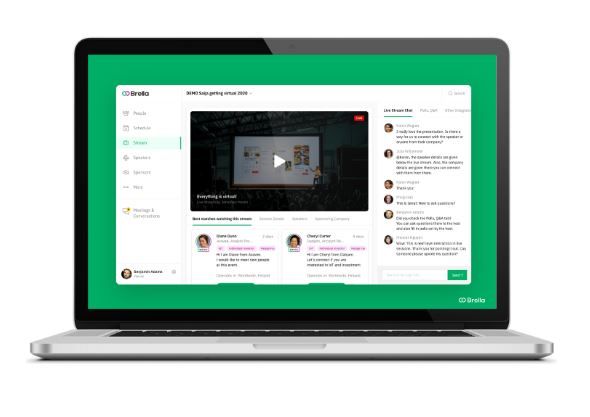 2. Grip
Grip makes use of virtual event technology to empower attendees, exhibitors and sponsors to reach their goals faster. With networking at the centre of Grip's offering, delegates benefit from AI-powered meeting recommendations, the ability to preschedule one-on-one meetings and technology to support small group meetings too.
Other key features include integrated live streaming, company profiles so that visitors can learn more about exhibiting companies, and a customisable home feed to provide a tailored app experience for each delegate.
Great for: Events that depend on human connection, such as networking, exhibitions and trade shows.
Capacity: Up to 150,000.
Pricing: From £2500 per event (or from £2050 with Hire Space)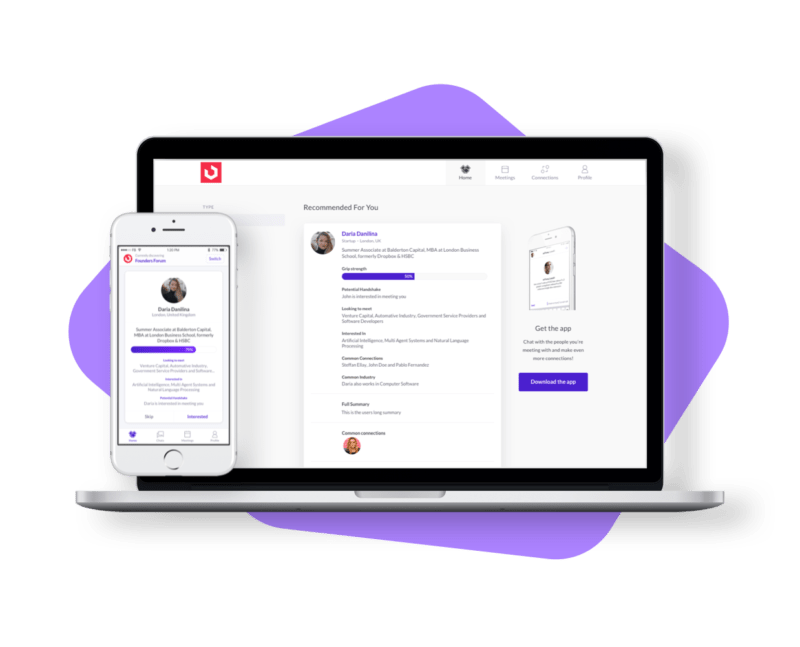 3. Swapcard
Swapcard uses artificial intelligence to engage your audience and connect attendees – whether with audience polls and surveys or AI-powered meeting recommendations, which are both central features to the Swapcard platform.
With Swapcard, delegates can preschedule one-on-one meetings and product demos as well as using the group chat feature. Meanwhile, event organisers can integrate with any streaming provider and easily track audience interactions.
Great for: Events that combine live streaming and networking, such as conferences.
Capacity: Up to 100,000.
Pricing: From £1500 per event (or from £1400 with Hire Space)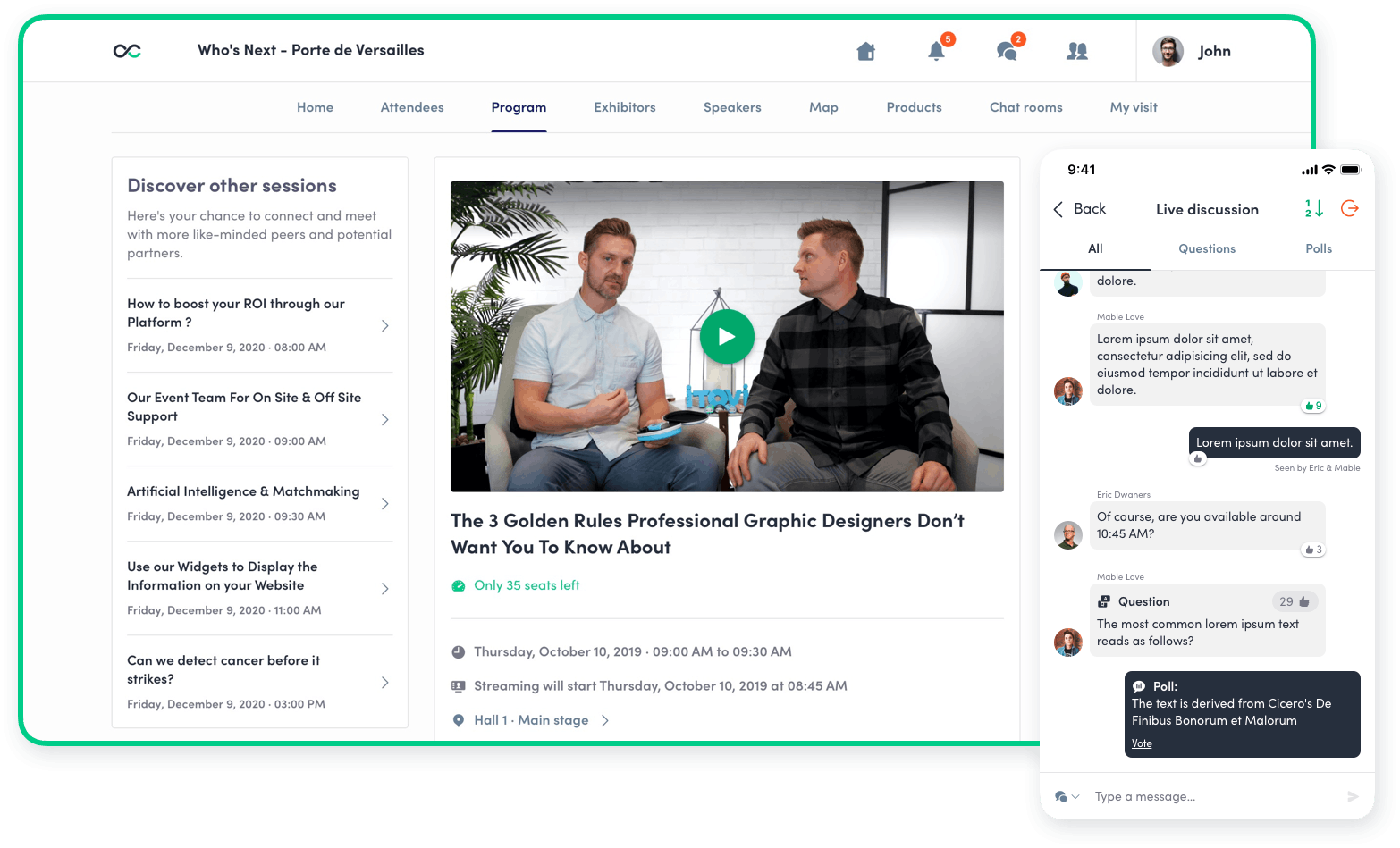 4. streamGo
streamGo is stepping up the virtual event game in a big way. streamGo's Branding+ service custom builds your event platform, ensuring that everything about the event is completely customised to your brand, such as the registration page, event page, reminder emails and even the URL.
Not only this, streamGo allows for an interactive experience every step of the way, offering sponsor booths, networking, trackable live polling and Q&A sessions and even immersive 360 virtual environments.
Specialising in webinars and webcasts, there's no end to the ways you can make your event stand out with this all-encompassing tool.
Great for: Complete virtual events, webinars, or webcasts, whether that entails your speakers being based in one location or you want to live stream elements of a hybrid event.
Pricing: From £10,000 per event, including full production and a dedicated event manager.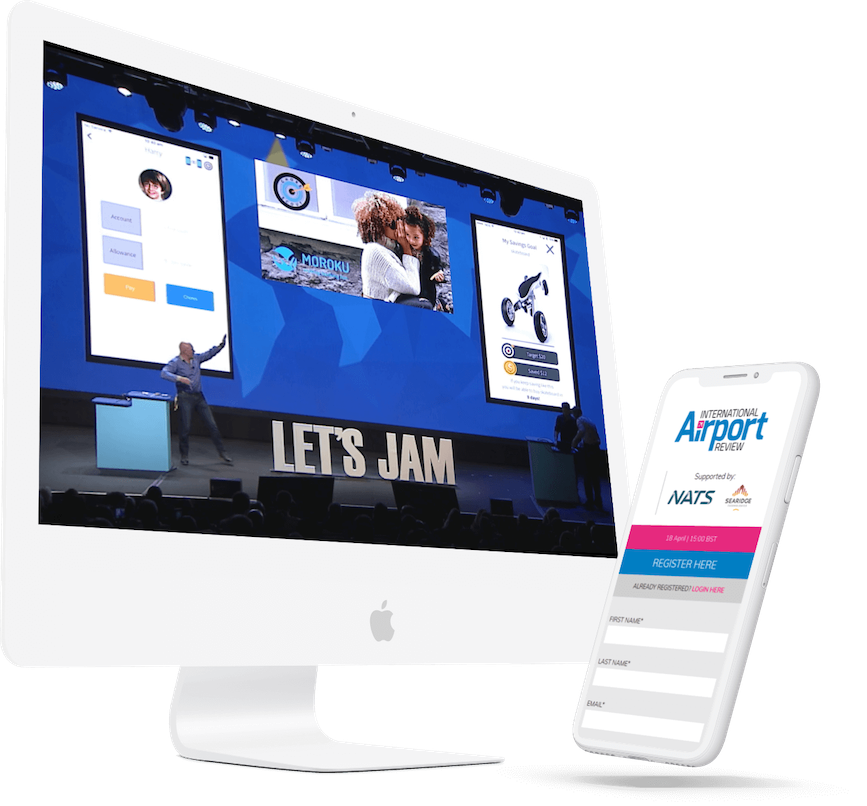 5. Worksup
Worksup aims to give virtual event attendees the same experience as if they were there in person, allowing them to network and access live streaming via an app. Delegates can create profiles displaying their interests and skills before proposing meetings with like-minded individuals and receiving AI-powered networking suggestions.
Perhaps the best part of Worksup, however, is the audience interaction. Attendees can ask questions in real time using the app's Q&A feature. Plus, event organisers can distribute both individual tasks and group assignments, including a feature that allows attendees to work together to draw a group picture!
Great for: Events that rely on audience interaction, such as training days, workshops and webinars.
Capacity: Unlimited.
Pricing: From £399 per event (or £360 with Hire Space)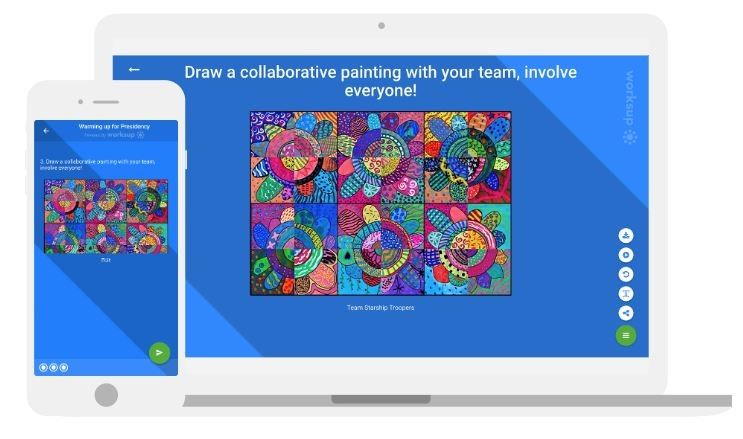 6. Zoom
Zoom isn't quite an all-in-one platform, but as an incredibly popular and versatile video conferencing tool, we thought it deserved a mention anyway! Better call quality, the ability to record meetings and the simple fact that it's easy and simple to use for guests, makes Zoom one of the leaders in the market for virtual events. Plus, did we mention the nifty breakout room functionality?!
Zoom allows the host to mute participants and take over their screens, making it ideal for online tutorials. It can also integrate with other platforms to provide the live video stream as part of more complex events.
Great for: Events centred around discussions, such as meetings, webinars and panel discussions.
Capacity: Up to 1,000.
Pricing: from £44 per month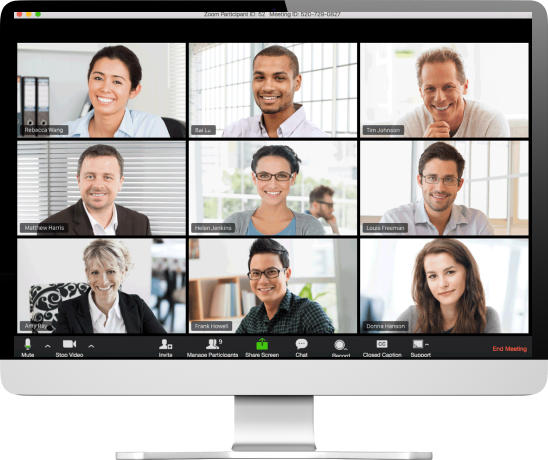 Note: Above pricing is based on an entry-level 100 person event and may vary depending on your brief.
So, whether you're organising a large conference or an intimate webinar, we hope this gives you some insight into the range of virtual event platforms available. From creative ice breakers to audience polls and live streaming, there's sure to be a platform that not only ticks your event's boxes but that also takes your event's offering to a whole new level.
To find out more about planning a virtual event and for discounts on these event platforms (amongst others!), just get in touch with our virtual event experts.