It may only be summer, but Christmas is less than five months away. And we're already looking forward to getting into the festive spirit after what's been a tough year for everyone!
But much as we'd like to think that we'll be able to hug, kiss, drink and be merry by December, the truth is that we just don't know. With the possibility of second waves and continued shielding, this Christmas may well look a little different from those we're used to.
However, that's no reason not to throw the best Christmas party ever! To help you do so while keeping your friends and colleagues safe, we've pulled together some amazing virtual Christmas party ideas. From private performances to festive wine tasting, there's something for every team and every taste. Enjoy!
1. Host an upscale soirée worthy of the stars
Why not rope in a celebrity to really treat your friends and colleagues to a memorable do this Christmastime?!
If that sounds right up your street, we think you'll love Oz Clarke's virtual wine tasting. The British wine writer, TV presenter and recently-appointed OBE will share his expertise over sumptuous wine beautifully packaged and delivered to each guest's doorstep by the Three Wine Men (honestly, could you get any more Christmassy than that?!).
There's even the option to add charcuterie and cheese boards if you want to capitalise on the 'upscale' vibe. Or, how about getting some high-end catering delivered so that you can put your new-found wine knowledge into practice over a four-course dinner?!
Either way, we think this kind of soirée definitely deserves something fancier than your standard 'working from home' attire. So, it might be time to encourage your colleagues to swap their PJs for their best black-tie get-up. Now that's how to pull off the slickest Christmas party of them all!
Price (excl. VAT): Oz Clarke as presenter £4,800 plus 4 half bottles of Fine Wine incl. delivery £85pp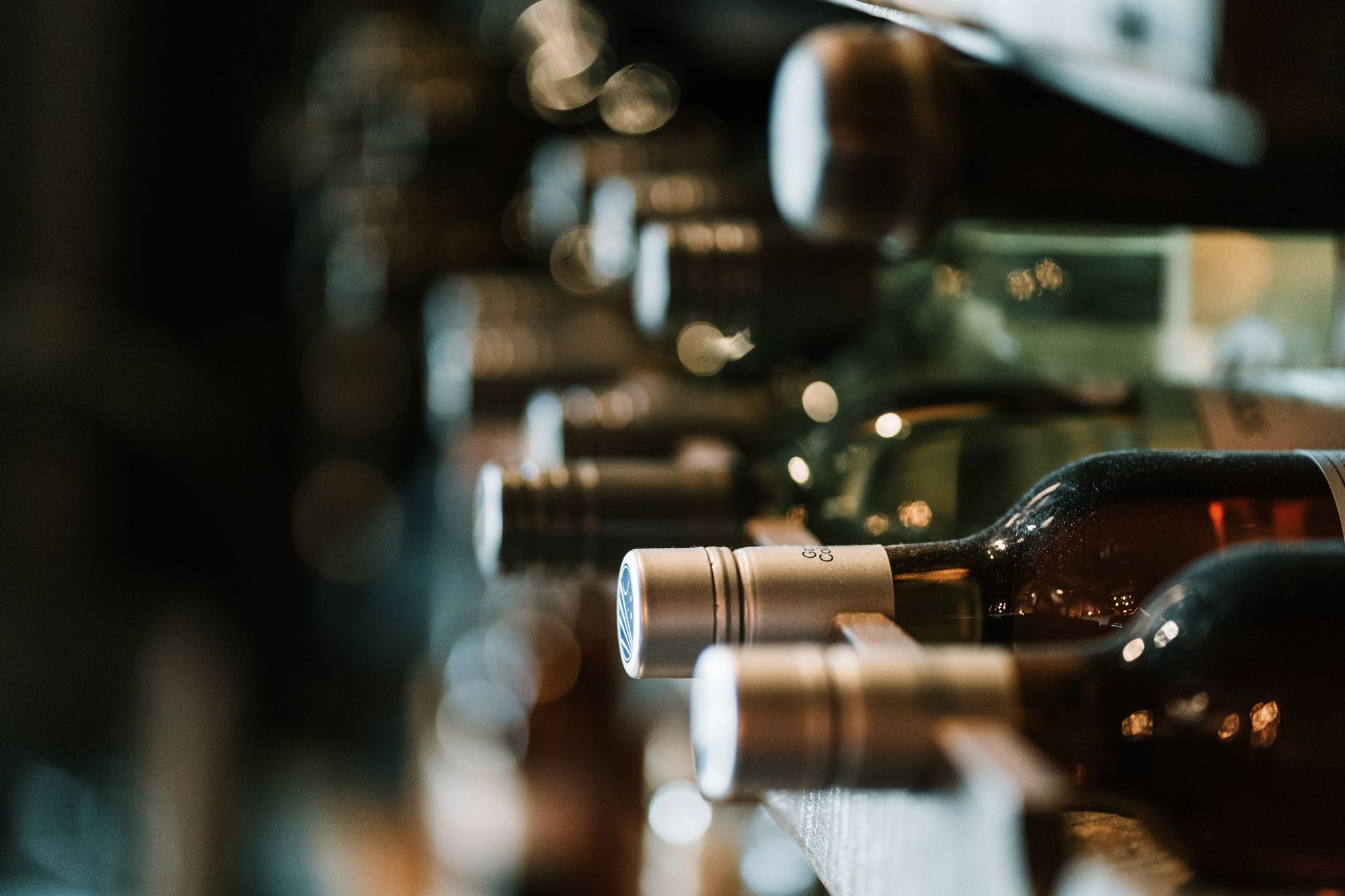 2. Get into the party spirit with Sparkleverse
For Christmas 2020, Hire Space is collaborating with the producers of this year's online Burning Man to bring you the ultimate, fun, and totally unexpected Christmas party experience you didn't know even existed.
For one night, enter a multitude online of realms, each with their own unique party experience - enjoy a cocktail in the live Jazz bar, visit the sock puppetry room, take a break to converse in the smoking area, or shake it like a polaroid in the dance room (not photography allowed, ironically). The parties are hosted by a network of creatives, with stars from Glastonbury, the West End and the odd famous face floating around.
Shared parties, private parties or even custom built virtual parties are available for your team this Christmas with tickets starting from £30 per person. In a world that's been turned upside down this year, see it out with a party that turns it on its head yet again.
Price (excl. VAT): From £30pp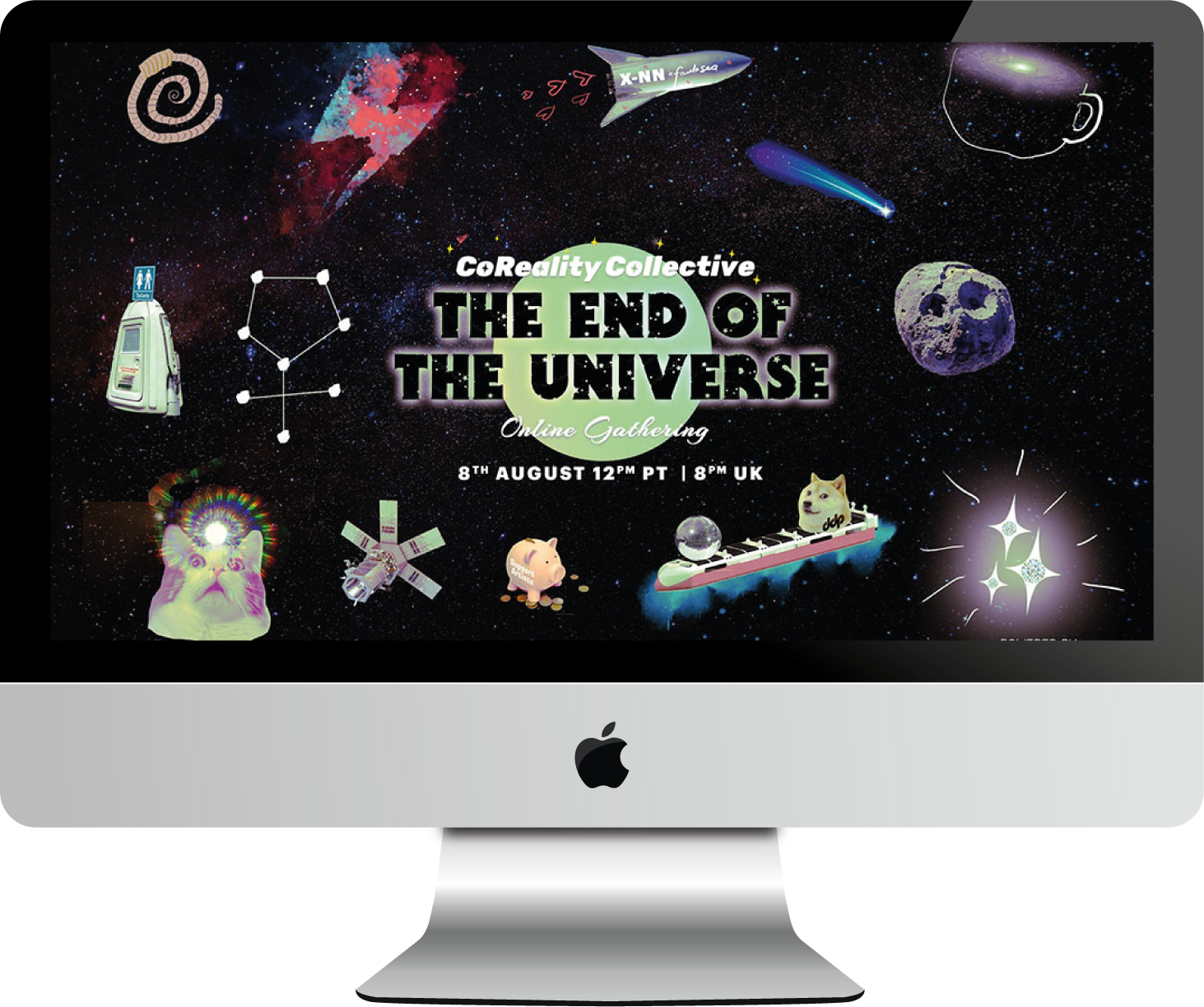 3. Escape to Egypt murder mystery
Nothing says 'cold winter's night' to us like a murder mystery, and there's no reason why your colleagues shouldn't enjoy a bit of escapism at the same time!
If that sounds perfect to you, you'll simply love the virtual Ancient Egypt Murder Mystery, which is all centred around one of Ancient Egypt's most infamous murders. We're talking time-sensitive clues and challenges with a healthy dose of team rivalry thrown in for fun!
Not only is it a great way to bond with your colleagues, but it also provides the perfect theme for the night. If you're thinking what we're thinking, digging out your Egyptian togas and hosting a fancy dress competition is a must! And once the mystery's been solved, an Egyptian-themed feast delivered to your colleagues' houses is surely on the cards. That's not an evening that anyone's going to forget in a hurry!
Price (excl. VAT): £41.20pp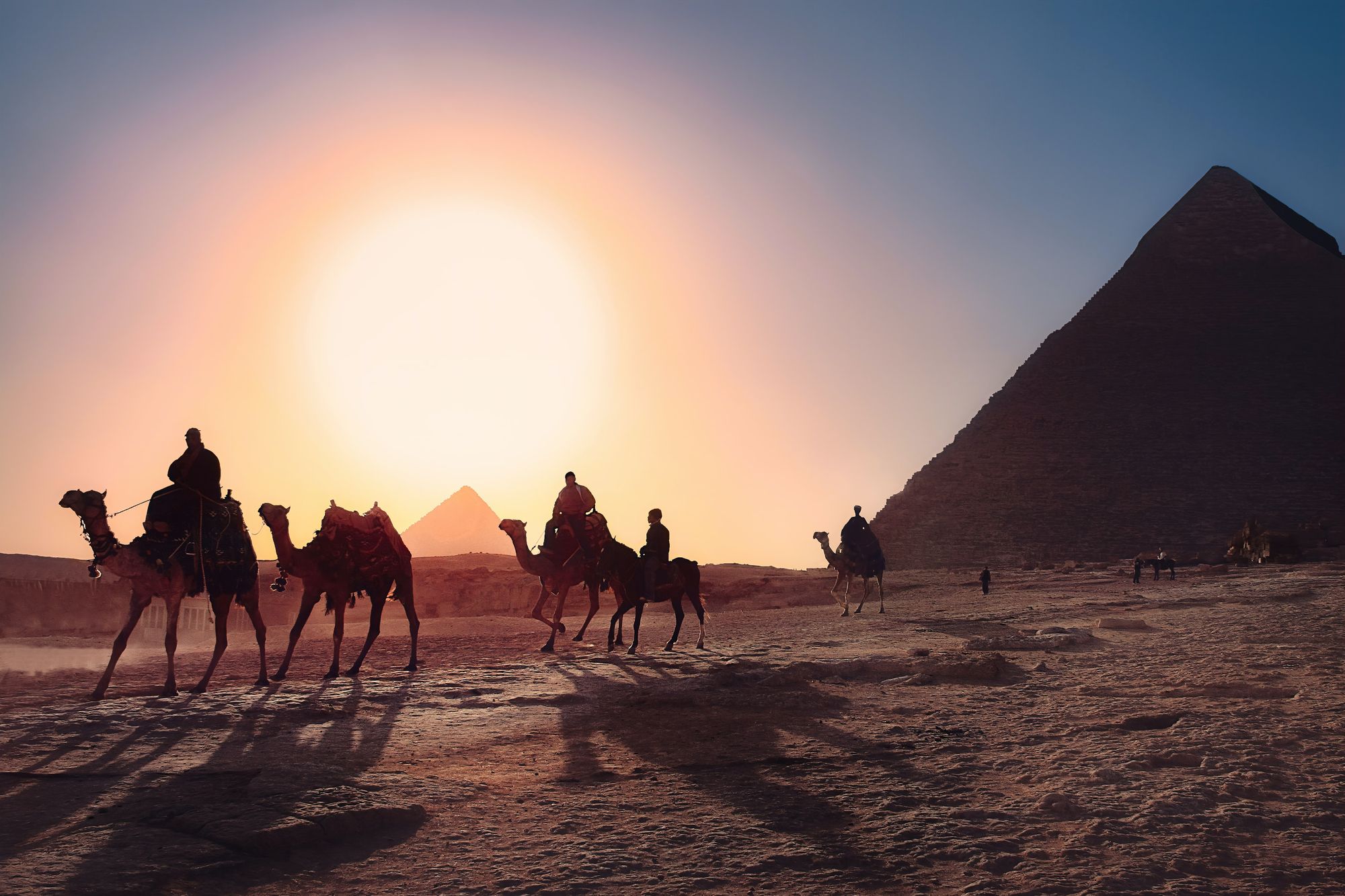 4. Shake it, crush it and drink it with a Christmas cocktail party
If your yearly Christmas party usually involves a classy drinks reception (before the night inevitably descends into chaos) then a virtual cocktail party is sure to hit the spot.
And what better way to kick off a cocktail party than with a Cocktail Masterclass? A master mixologist will talk you and your guests through the creation of six cocktails, using a spirit of your choice. Plus, there's no need to root around inside your cupboards searching for those missing ingredients – your colleagues will each get sent a box in advance with everything they need, including a cocktail shaker!
By the end of the class, you'll have some seriously cool new skills, as well as some scrumptious cocktails to sip. So, why not get some classy finger food delivered to each attendee's house to go with them? Whether it's just cheese and olives or some Michelin-standard nibbles, this is an undeniably classy way to see in the Christmas season (that certainly deserves a classy dress code to match!).
Price: £1,000 for groups of up to 110 (price varies for bigger groups)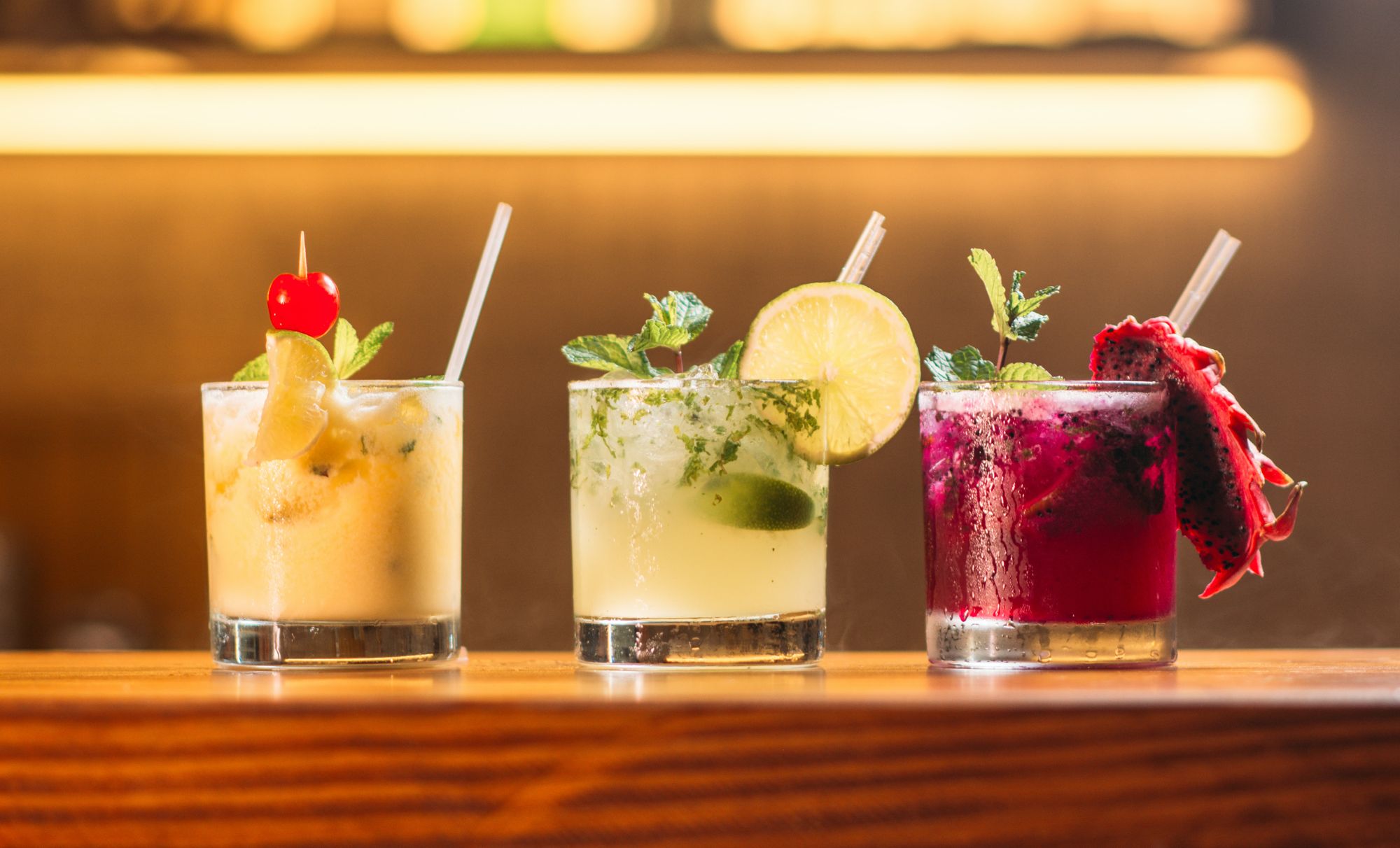 5. Make it all about the food
If you're the kind of company that just loves your yearly Christmas dinner, fear not. Just because your party's going virtual, it doesn't mean food's off the cards...
Why not make the night all about the food by hosting a virtual cooking class? Not only will the foodies in your office love it, but anyone who's used to burning their microwave meals will definitely appreciate it too. So, just put together an office poll to decide what dish you want to cook together and then let a professional chef talk you through exactly how to make your own mouth-watering feast. Whether you pick a festive favourite or a simpler dish with a modern twist, you'll get to enjoy a virtual Christmas dinner of your choosing and learn a new skill in the process.
If you want to make the night extra special, how about getting a parcel delivered to each of your colleagues in advance? As well as sending them the ingredients they need, you could even include a couple of bespoke items – from a branded apron to a personalised wooden spoon, the choice is yours. And of course, let's not forget some delicious wine specially chosen to complement the dish of choice. Happy Christmas to you too!
Price (excl. VAT): From £20 per class plus £5 per additional participant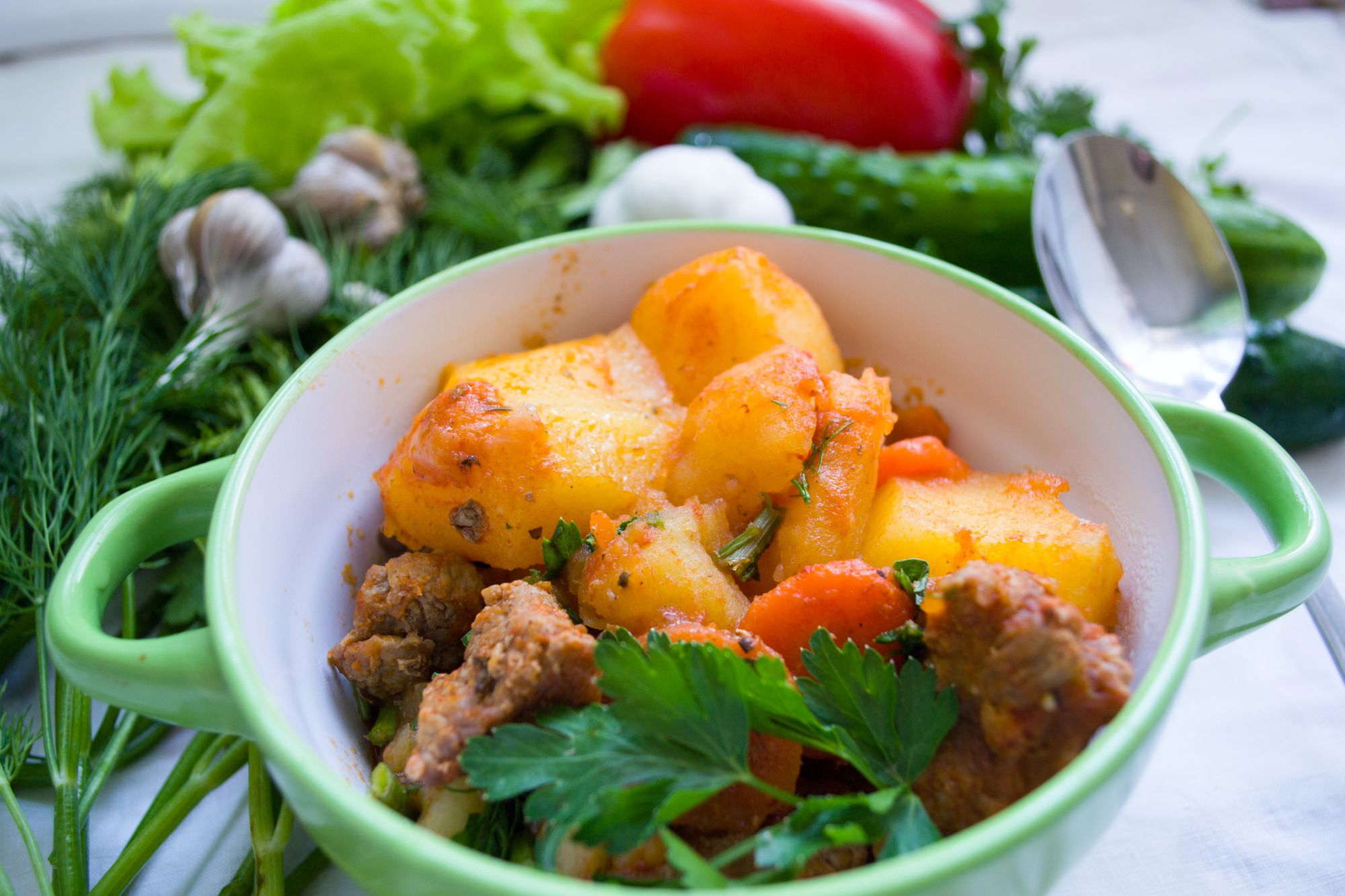 6. Have a rowdy one
Looking for a boozy way to see in the start of the festive season? If yours is a heavy-laughs-and-drinking kind of team, there's no reason why you can't throw the best Christmas party yet over virtual.
When it comes to hilarious entertainment to really get the night going, you just can't beat Bogan Bingo. With a hilarious mix of comedy, classic tunes, appalling choreography and crap prizes, this bingo-game-slash-comedy-game-show is sure to make your Christmas party a memorable one – particularly when everyone's got a few drinks down them. Talking of which, why not find out what kind of drinks your colleagues are into and supply them with enough to keep them going into the early hours?!
Once the entertainment's finished, you can just continue the night with some old-school Christmas fun – your standard Christmas sweater competition, virtual Christmas Santa... you name it. The laughter is guaranteed to go on all night!
Price (excl. VAT): Starts at £1,000 for up to 110 guests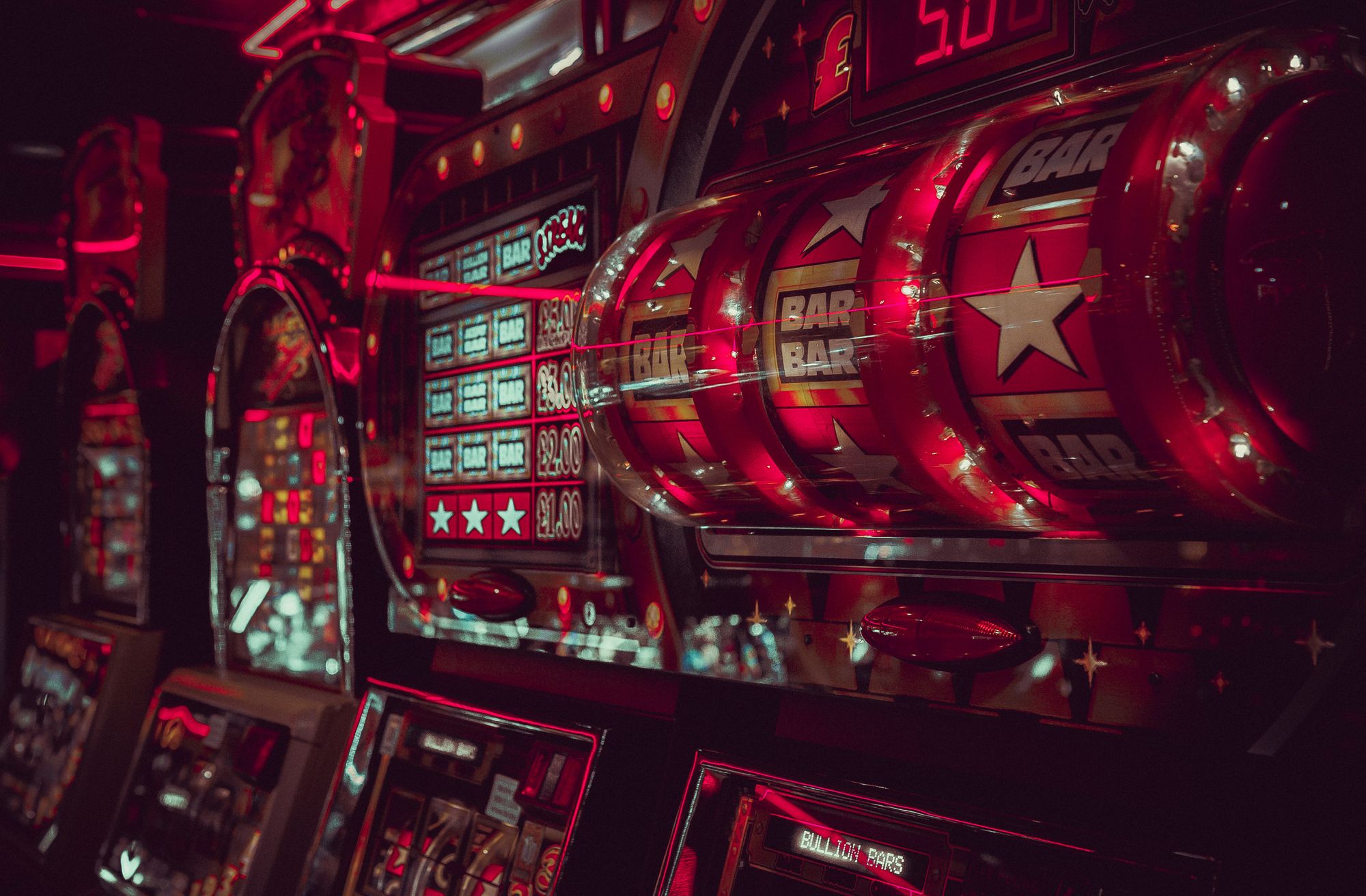 7. Throw a party your guests have to work for
We just love the idea of making your colleagues work for their Christmas party (and no, we don't mean their usual office work!). Wouldn't it be cool to throw them all into a virtual escape room which they have to solve in order to reach their Christmas party?
From unravelling cryptic messages to using augmented reality technology to muddle their way back to freedom, a virtual escape room is the perfect ice breaker to get your whole team working together.
Not only will it give you a lot to talk about over a glass of wine after (hint hint!), but we truly believe having to work for something makes you appreciate it even more.
Price (excl. VAT): £12pp plus £250 remote facilitation fee per 50 participants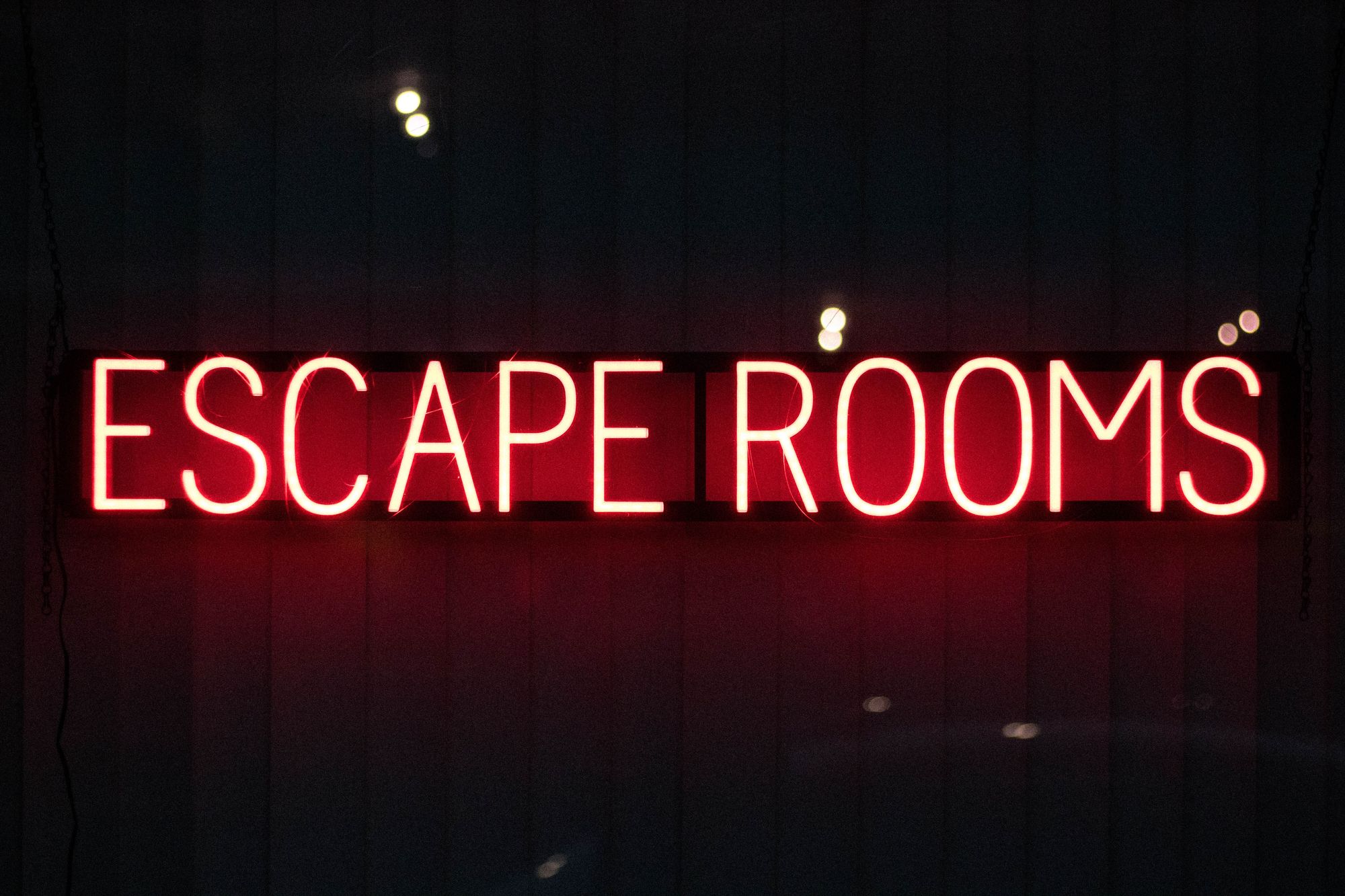 8. Roll out the (virtual) red carpet
If it's world-class entertainment you're after, where better to get it than on Broadway, especially if your office is filled with musical theatre fans?!
That's why we just love the idea of enlisting the help of Broadway performers to keep your guests entertained. We're talking a Zoom call with Broadway talent from some of the most popular musicals around, from Book of Mormon to Hamilton and SIX. Not only could you get some exclusive performances, but it's also a chance to get them to divulge some unscripted Q&A material and hilarious stories!
And if you really want to run with the musical theatre theme, why not move onto the in-house talent after?! Whether it's virtual karaoke or an office talent show, it's the perfect way to uncover some awesome party tricks and have a laugh in the process.
Price (excl. VAT): Quotes are tailored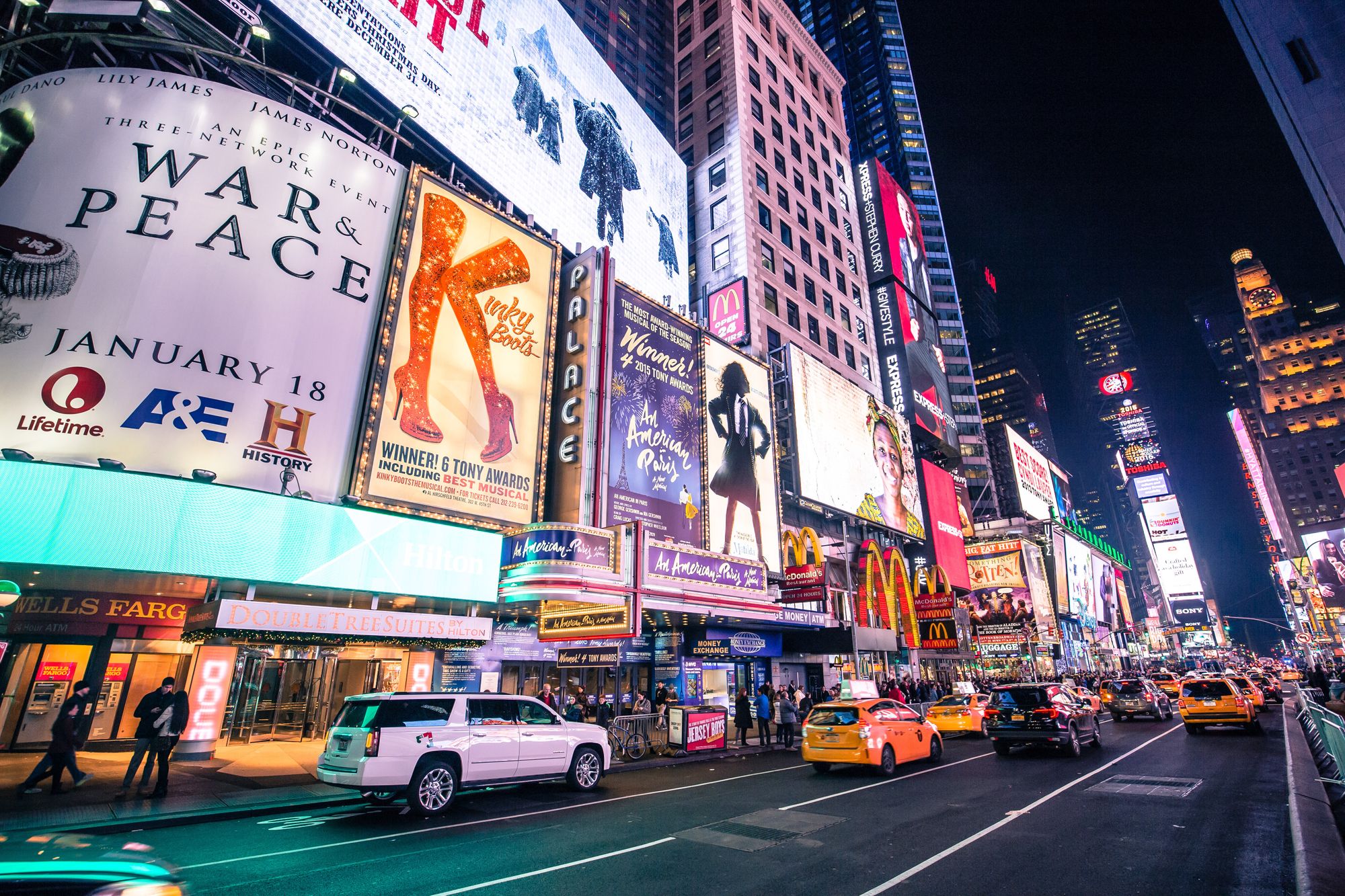 9. Opt for a chilled Christmas movie night
Not every team craves a wild (virtual) night out. So, if your team enjoys more of a laid-back vibe, we have the perfect Christmas party idea for you.
How about unwinding by enjoying a classic Christmas movie together? Whether it's Love Actually, Home Alone or Elf, it's the perfect way to channel your shared love of Christmas by immersing yourselves in some nostalgia.
To make things that little bit more memorable, just order one of our favourite Date Night Kits to each of your colleagues' houses. Not only does it contain everything you need to make restaurant-quality Patty&Bun burgers at home, but it also includes the ingredients for you to mix up your own Summer Citrus Daiquiri cocktail – the perfect accompaniment to a juicy burger. Then, encourage your colleagues to change into their comfiest onesies and PJs, and snuggle up to watch a film together from the comfort of your own sofas (popcorn's a must!).
Price: £25pp for 10 people or more (excl. delivery)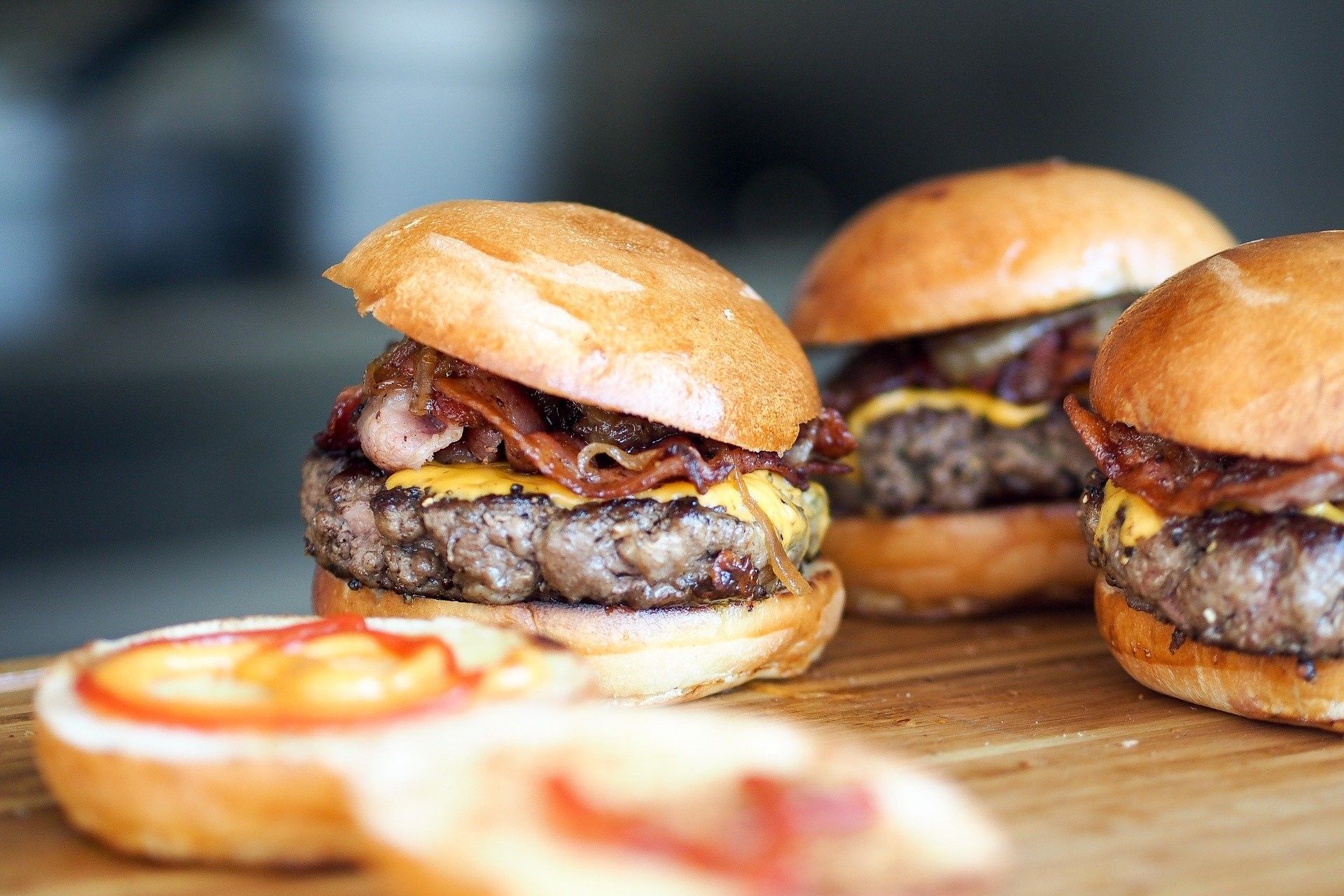 So, as you can see, you certainly don't have to leave home to enjoy the office Christmas party of the century! Whether you're going for a refined and classy vibe, a laid-back and chilled atmosphere or a wild and boozy night, there's something for every team.
If you're ready to get planning, just get in touch with our virtual event experts. They'll recommend the best ideas and entertainment to keep your colleagues engaged and make this the most memorable night around.