After all of this time inside, we're all champing at the bit to get back outside and see familiar faces. You're most likely baring this in mind as you plan your upcoming events. Maybe you're planning a summer away day for your team, or perhaps you have an upcoming VIP event you really need to pull out all the stops for. What would be a more fitting (and much awaited) return to normal life than treating your guests to one of London's most stunning and unusual venues?
Whether you're hosting an annual affair or a one-time soirée, dazzle your guests with Hire Space's comprehensive list of London's best venues that you didn't know you could hire.
Custom built for the 2012 London Olympics, the London Stadium is an iconic location that should be on the bucket list of any sports fan.
At the stadium you have a variety of rooms to choose from, ranging from cocktail lounges, to private dining rooms, to pop up spaces. If you're planning a team building event to impress, hiring the Community Track will let your guests walk (or run) in the footsteps of Usain Bolt and Mo Farah!
The stadium's location makes it as convenient as it is striking, with multiple bus and train options making it easy for your attendees to travel to your event no matter where they're coming from.
If an iconic landmark with excellent transport links sounds like your ideal venue, the London Stadium could be right for you.
Capacity: 16 - 1000 attendees
Location: Stratford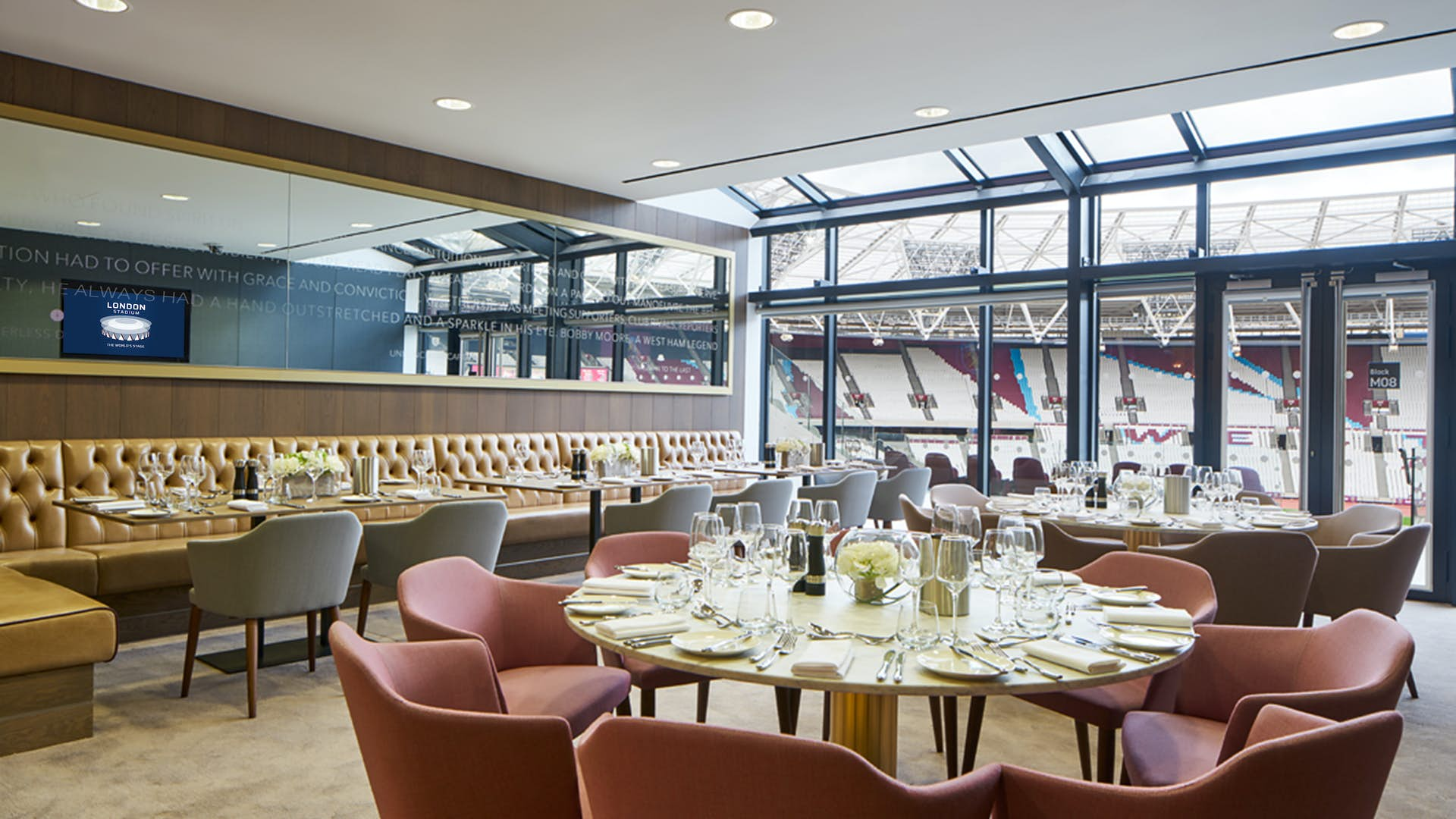 Speaking of Stratford icons, the ArcelorMittal Orbit is a must-visit for Londoners and tourists alike. Standing at 114.5 metres high with a 360 view of London's skyline, this is a venue ready to impress.
Although you might know ArcelorMittal Orbit for housing the world's tallest and longest tunnel slide, it also has two hireable viewing platforms! If you're planning the ultimate dinner party with a view, you cannot go wrong with ArcelorMittal Orbit. It is an excellent location for unique corporate parties too; regardless of whether your guests will be dancing the night away, or sipping a few glasses of bubbly.
It would be remiss of us to skip over the ArcelorMittal Orbit's world famous and Netflix featured slide. If you're hoping to end your event with a twist, the slide is now available for your guests to make a swift and fashionable exit!
Capacity: 32 - 720 attendees
Location: Stratford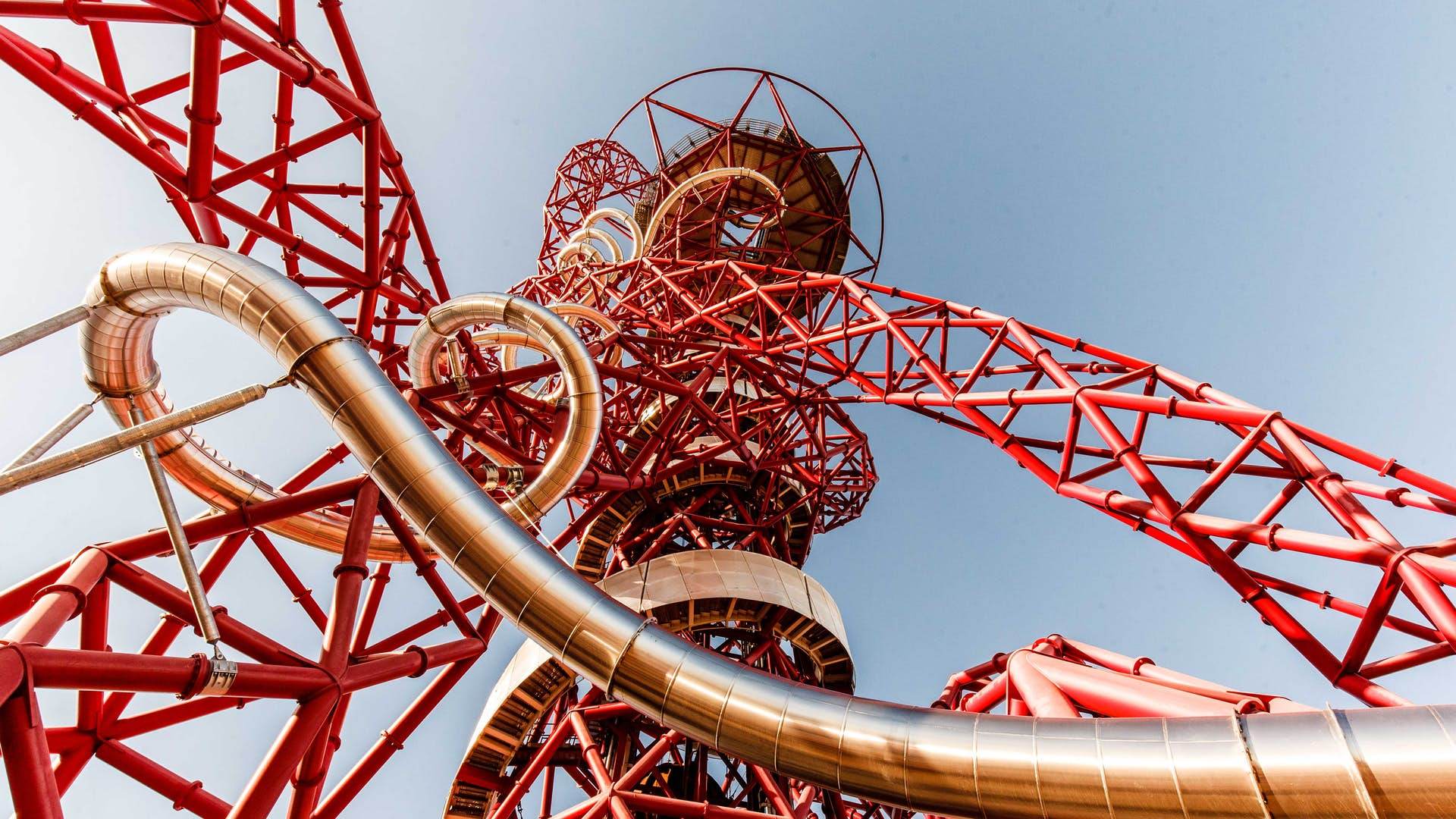 Clocking in at a neat 150 years old, Cutty Sark has permanently retired from the seven seas. This beautiful ship has since been preserved as a museum and is open to the public - meaning that it is entirely hireable for events!
Cutty Sark has a variety of different spaces which are ideal for any type of event; from weddings, to corporate dinners, to awards galas. The Masters Saloon has its traditional wood accents, and is a great space for intimate gatherings. Alternatively, the weather deck offers an outside space with a serene Thames-side view.
What's more, the ship's museum displays are available for your guests when you hire the venue!
The deck of a 19th century ship certainly makes for an unforgettable summer party or drinks reception.
Capacity: 12 - 450 attendees
Location: Greenwich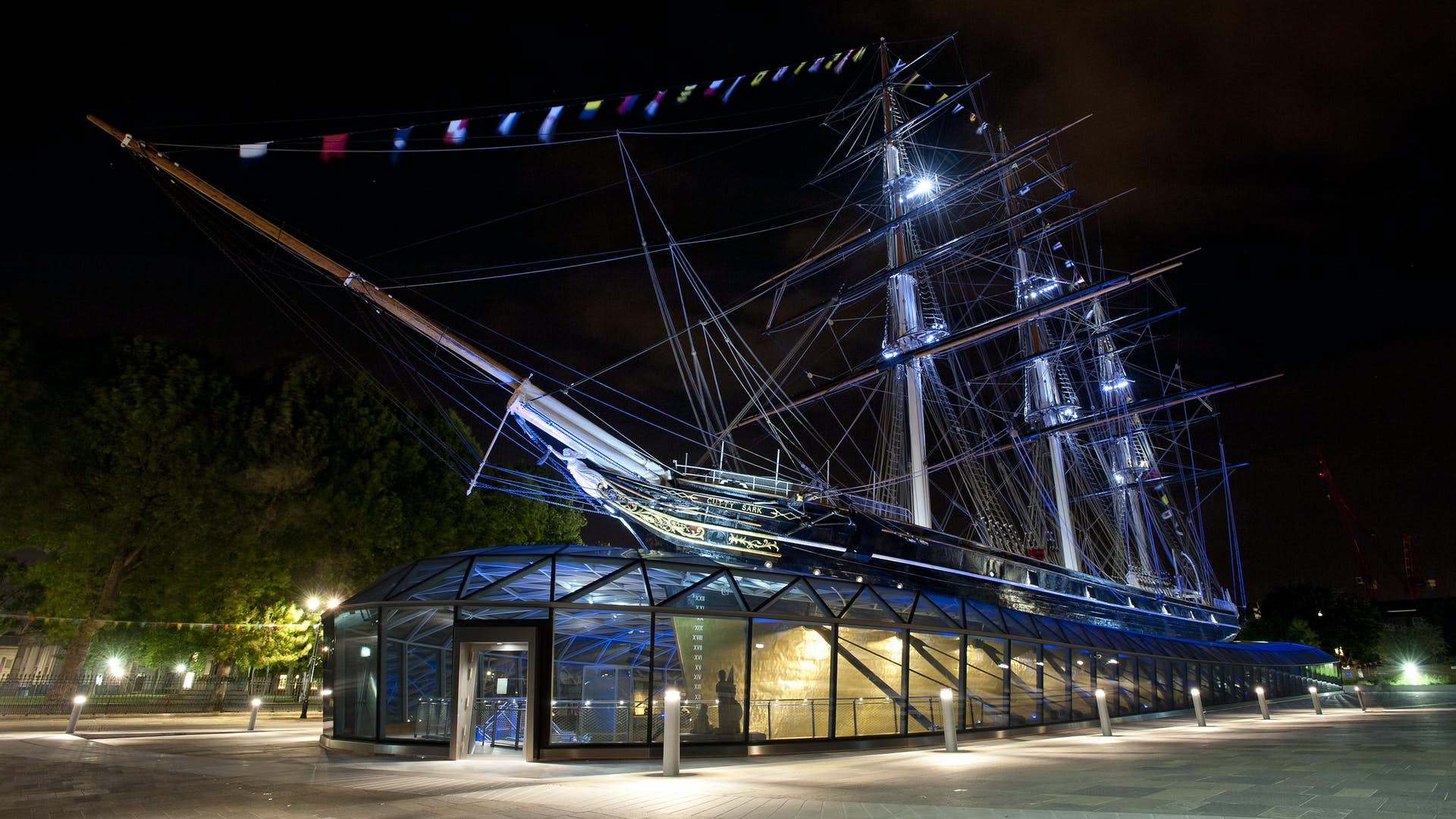 There's nothing like a museum to bring an intellectual flair to any event, but if versatility is at the top of your priority list, the Museum of London certainly has the space for you. This is because the whole museum is hireable!
Having an entire museum at your disposal is just one of the perks of this venue. Guests are able to seamlessly move from space to space, meaning your event can transition from conference to drinks reception to corporate dinner effortlessly. A particular highlight for us are the stunning Galleries; your guests will be seriously impressed attending an event where history literally surrounds them.
Whatever event you're planning, the Museum of London is sure to be the perfect spot.
Capacity: 12 - 1000 attendees
Location: Barbican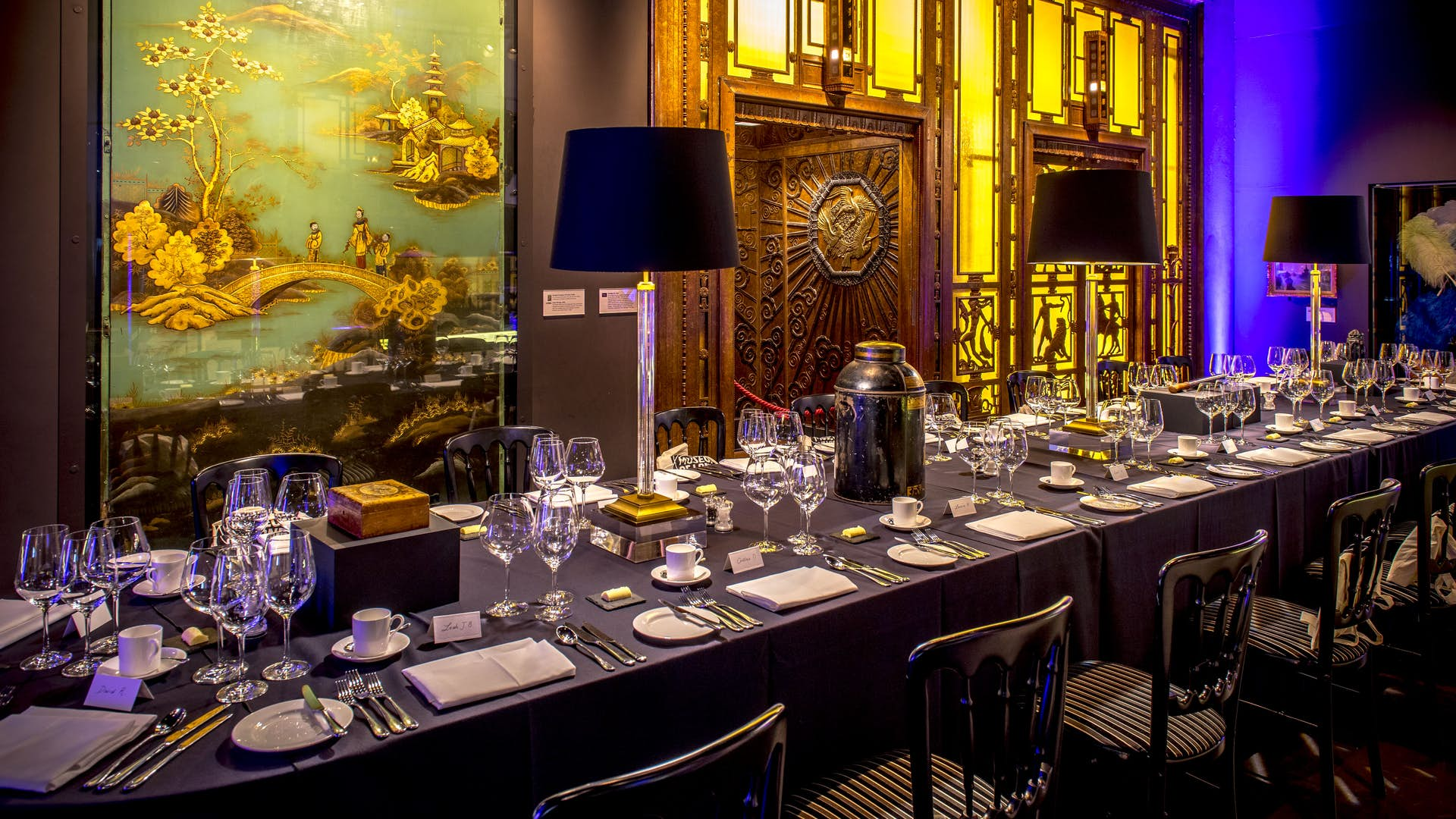 At over 42 meters above the Thames, the Tower Bridge walkways are the perfect venue for seeing the city. The bridge has two walkways on offer, with both offering a brilliant backdrop for your night.
With clear glass on all sides, guests are treated to a panoramic view of London's beautiful skyline. They can chat over cocktails as they point out St Paul's Cathedral, eat dinner whilst looking at the docklands, or sip wine marvelling at Canary Wharf and Greenwich. Whether your event is a drinks reception, corporate party, or product launch, the Tower Bridge Walkways can do it.
When distinctive mood lighting and gazing over the river needs a bit of extra spice, encourage your guests to brave a journey over the walkways' glass floor - guaranteed to give your guests a memorable experience!
If a truly unique vibe is what you're after, the Tower Bridge Walkways never fail to stun guests. Just don't look down!
Capacity: 250 attendees
Location: Tower Bridge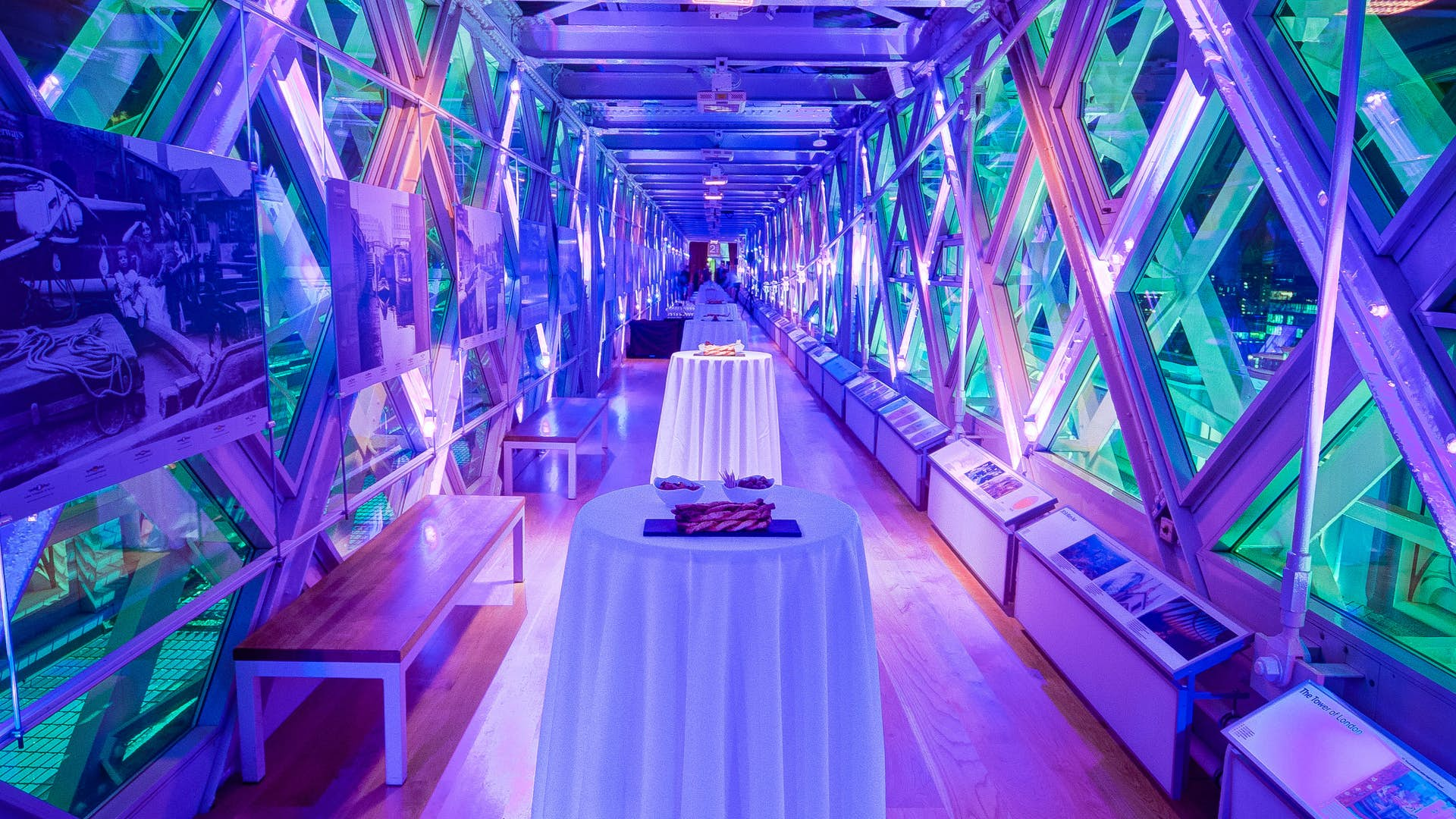 When an event needs a dramatic flair, Shakespeare's Globe Theatre has it in buckets. Regardless of whether your guests have already taken in Romeo and Juliet from the comfort of a Globe seat, or been rained on during a performance of The Tempest, the Underglobe is set to impress.
The Underglobe is a hidden gem under the main theatre that will blow your guests away. Usually housing the Globe's Shakespeare Exhibition, the venue is transformed at night for your guests. Upon arriving at an exclusive river entrance, guests can be be treated to drinks on the private mezzanine before descending a sweeping staircase. A permanent model oak tree is the perfect centrepiece for anything A Midsummer Night's Dream inspired.
Fitted with a built-in stage, lighting and projection system, and high-spec sound, any event can host a performance that would make Shakespeare himself green with envy! For any gala dinner, wedding, fundraiser, or corporate party, the Underglobe is the place to be.
Capacity: 450 attendees
Location: London Bridge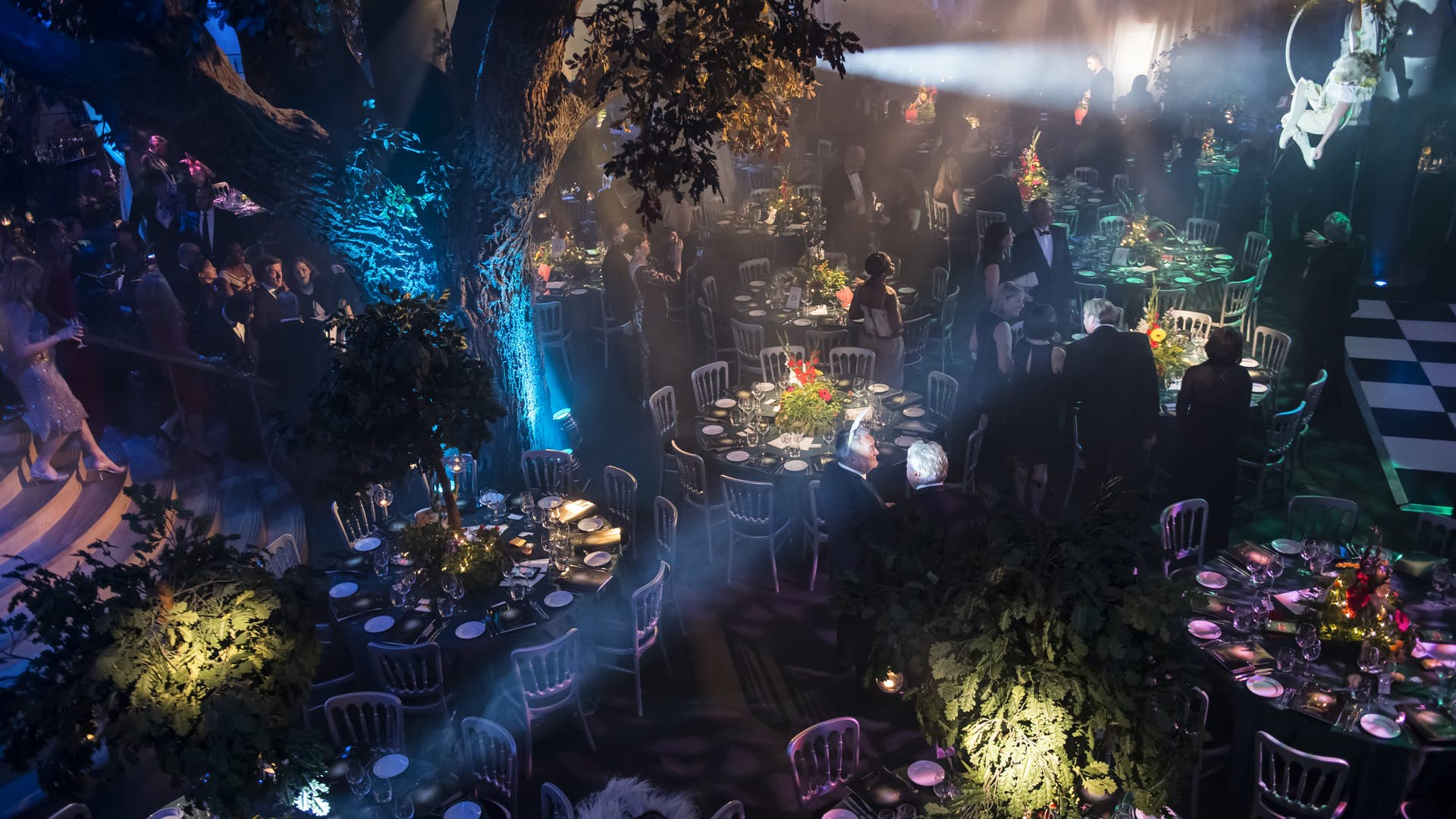 In this day and age, it's a good thing that invites can be sent electronically rather than by mail rail - the post office is too busy hosting events!
Open to the public as an interactive museum during the day, the Postal Museum allows your guests to get up close and personal with its interactive exhibits in an urban and historical setting. So skip the queue and see where the postal magic happened, in an events space with an individual urban and historical vibe.
Described as having a "bold industrial character", the museum's indoor space boasts its traditional features: exposed brick, vaulted ceilings, archways, and authentic railway tracks. Guests can visit the secret mail tunnels, and even take a ride on the mail rail train!
Isn't that the perfect way to end the night?
Capacity: 275 attendees
Location: Clerkenwell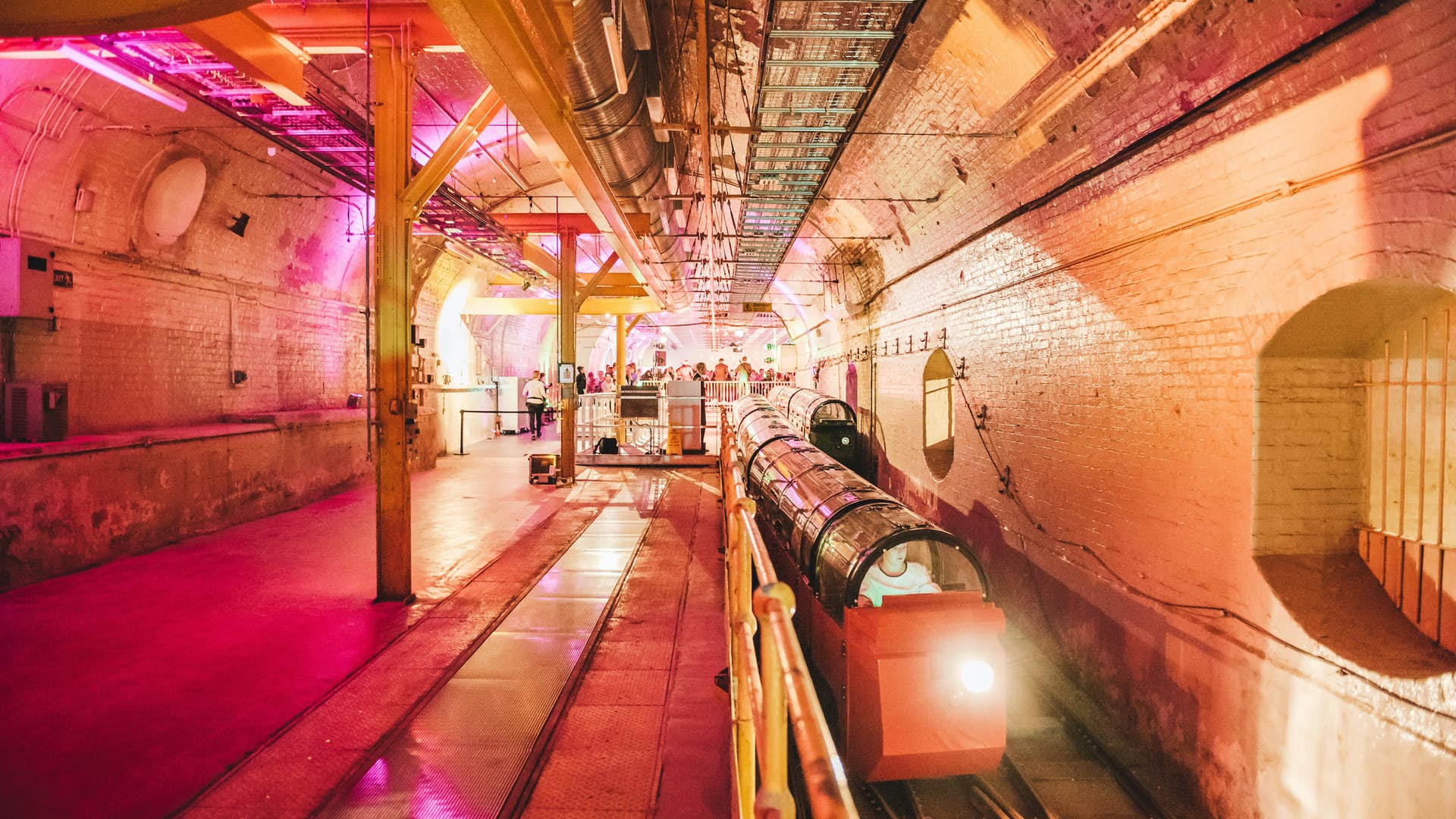 If you love the Great Gatsby, you'll adore The Grand Temple at Freemasons' Hall. Dubbed as London's "most iconic art-deco building", this is a party space that is bound to impress.
Located in ever popular Covent Garden, the Freemasons' Hall is ideal for guests travelling into the city. This benefits night-time travellers also, as taxis here are a dime a dozen. Being situated in one of London's most trendy neighbourhoods also gives the Hall's events an extra sheen of glam.
Hosting your event in a stunning Grade II listed building doesn't mean that it has to be old-fashioned. The Grand Temple is a space more than large enough for a DJ and dance floor, enhanced by the venue's own lighting and sound package. Not only that, but the Hall's professional kitchen means that it can cater for canapé menus, individual meals, and host unlimited drinks receptions!
Why not channel your inner Jay Gatsby and throw your most lavish affair at Freemasons' Hall?
Capacity: 1450 attendees
Location: Covent Garden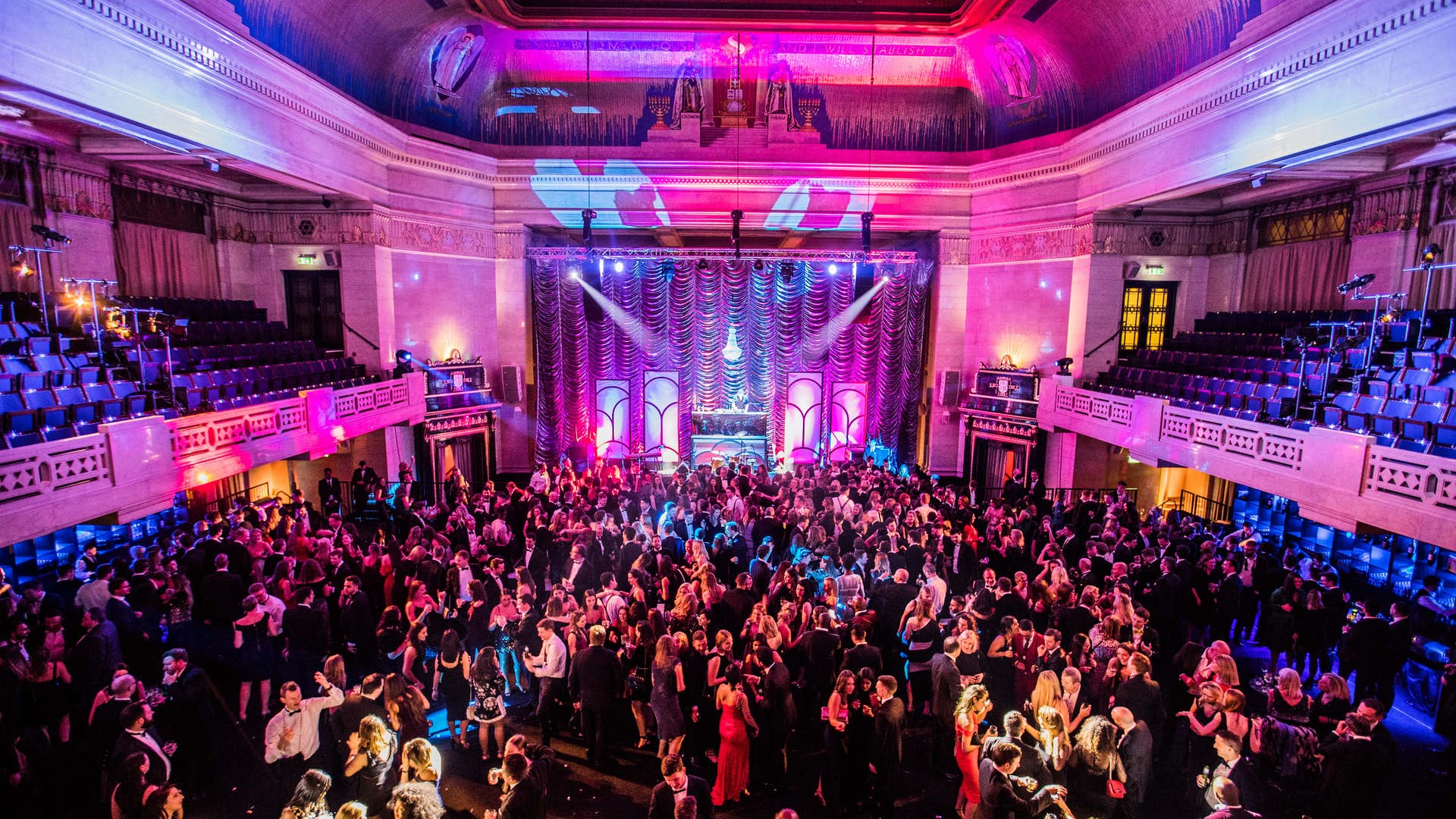 In keeping with the Grade II listing theme, it would be remiss of us not to mention The Greek Masonic Temple at Andaz London.
The Temple's stunning 109 year-old marbles truly deserve their listed status, and are only one of the many beauties in this unique room. Considered to be one of the grandest Masonic temples of its time, the historical feel of this space is its greatest charm. Plus, smaller parties will adore the cosy vibes of the Grecian architecture and traditional features. Why not see if you can spot your star sign in the Temple's gorgeous Zodiac ceiling mural?
Although the Andaz London hotel itself dates back to 1884, the venue itself isn't old-fashioned. The hotel plays host to 264 contemporary guest rooms and suites, and 6 restaurants and bars. The Masonic Temple is truly a standout piece amongst the hotel's other 15 amazing private dining and events spaces - all of which blend historical and modern features seamlessly.
From corporate dinners to birthday parties, The Masonic Temple is an intimate space to remember.
Capacity: 60 attendees
Location: Liverpool Street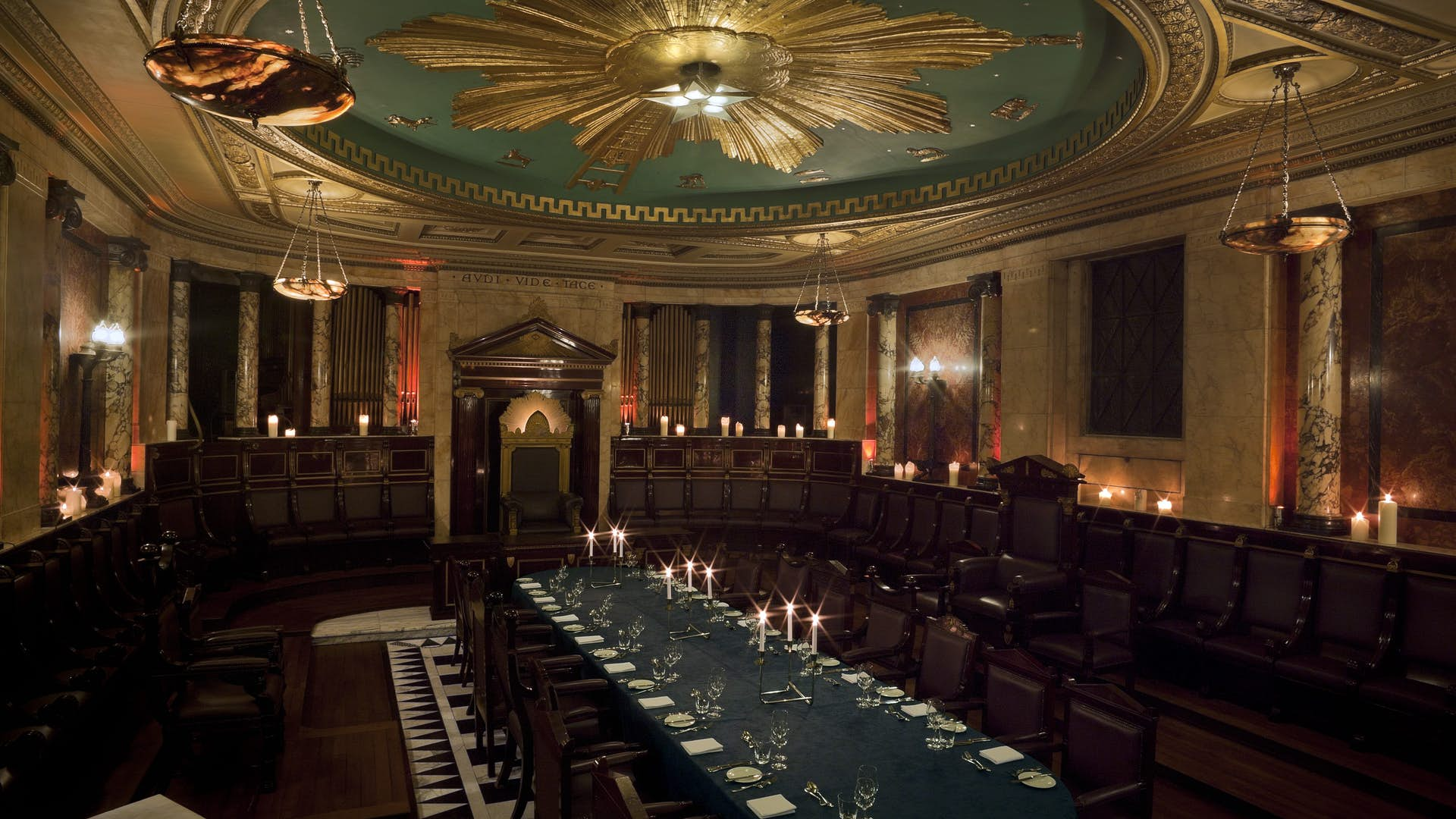 Spoiled for choice? Whether you're looking for a memorable space for your first event or hoping to spice up an annual one, we're positive that this list has the perfect venue for you. If you want to discover more unusual spaces for hire in London get in touch with our Venue Experts today.