In today's saturated market, it can be difficult to stand out. With virtual events cropping up here, there and everywhere, it's becoming more of a challenge to create a brilliant, unique online experience that will keep your attendees engaged and focused. But we love a challenge!
We've been on the lookout for some examples of excellent virtual events and have chosen 5 of our favourites that have created an unforgettable experience for their attendees.
If these inspire you to get planning a virtual event of your own, have a read of our piece on 10 Simple Steps to Planning a Virtual Event or How To Monetise Your Virtual Event. To get some guidance from one of our virtual event experts, book a free consultation today and we'll be happy to help.
OneWorld: Together at Home
OneWorld: Together at Home was a virtual concert on 18 April organised by Global Citizen and curated by singer Lady Gaga, in support of the World Health Organization. The virtual event aimed to promote the importance of social distancing during the coronavirus pandemic, as well as raise funds for the WHO Solidarity Response Fund, which directly supports the response against coronavirus coordinated by the WHO. You can donate here.
Presented by Jimmy Fallon, Jimmy Kimmel and Stephen Colbert, OneWorld: Together at Home consisted of 8 hours of musical magic. Stars including Elton John, John Legend, Little Mix, Billie Eilish, Taylor Swift and basically every famous singer you can think of, took part in the star-studded concert, providing fans with a one-stop-shop of all their favourite artists.
Why we loved it: The event raised over $127m and attracted over 270 million viewers worldwide. That has to be a record, surely?!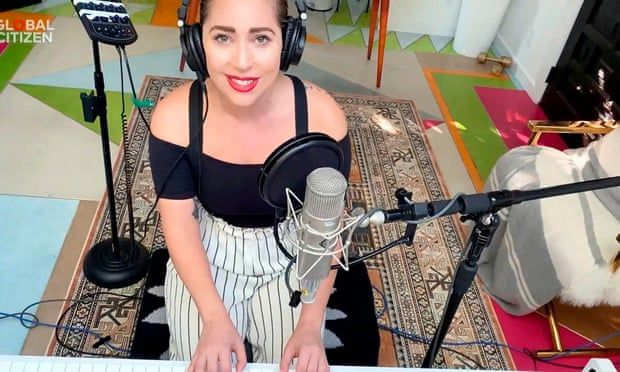 PlanetIMEX by the IMEX Group
Despite the legendary IMEX Group trade show in Frankfurt having to be cancelled this year (Las Vegas will still take place in September), IMEX decided they weren't going to rest on their laurels and instead created a virtual paradise for their visitors.
They've created a multi-sensory island-themed platform on their website, featuring ocean sounds and colourful, interactive features. You can explore three different islands, packed full of blogs, podcasts, videos, and even a special 'island sounds' DJ mix. They've also created a hub of news articles and podcasts from industry publications to keep visitors updated.
They also held a 3-day conference from 11-13 May to launch the platform which was kicked off by our very own Co-Founder Ed Poland. The conference was jam packed with sessions on relevant and interesting topics with great speakers, as well as multiple social events to wrap up each day - a 'room' with a live DJ session, a session with SongDivision and a treasure hunt with Wildgoose. If you're looking for creative activities for your own online events, read our piece on 10 Virtual Team Building Ideas.
Why we love it: Ingenious creativity lends to a whole hub of educational content that extends well beyond the event itself. You could spend hours clicking around exploring, making this a really user-led and unique experience for visitors. It's like an event professional's treasure chest!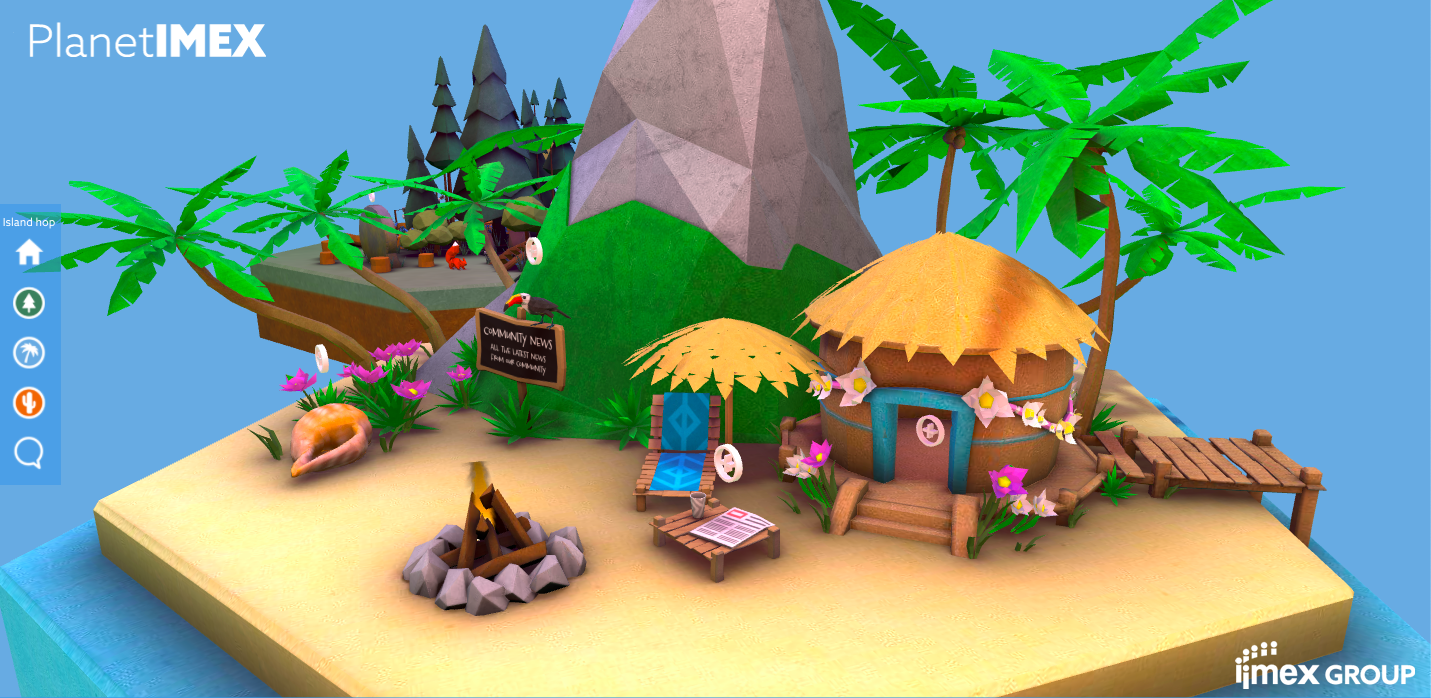 Adobe Summit 2020
This year's Adobe Summit was, for obvious reasons, a virtual version of their trademark annual live event.Taking a huge event which attracts over 16,000 attendees from all over the world and turning it into a 'global digital experience' is no mean feat. However, it is the beauty of virtual events that reaching audiences in all corners of the globe without delegates having to leave the comfort of their own homes is fairly easy, meaning this year's Summit had record-breaking attendance.
The event on 31 March, which gave attendees opportunities to learn from top Adobe professionals on a huge range of topics, was expertly executed. As Adobe has a creative reputation, it was only fitting that the company took huge care in the presentation of content. They played eye-catching videos before each session, and made sure their branding colours were consistently used throughout the event.
Even the Adobe Summit 2020 Content Hub, their online, on-demand catalogue of content, is innovative and user-friendly, offering access to each of the 100+ sessions, stating their length in minutes, and even displaying the most popular sessions in a carousel for viewers to easily click through.
Why we love it: The event was a huge success. The speakers were engaging, the content was educational and interesting to watch, and the whole event had an extremely smooth and professional feel. No wonder an estimated 1 million delegates tuned in.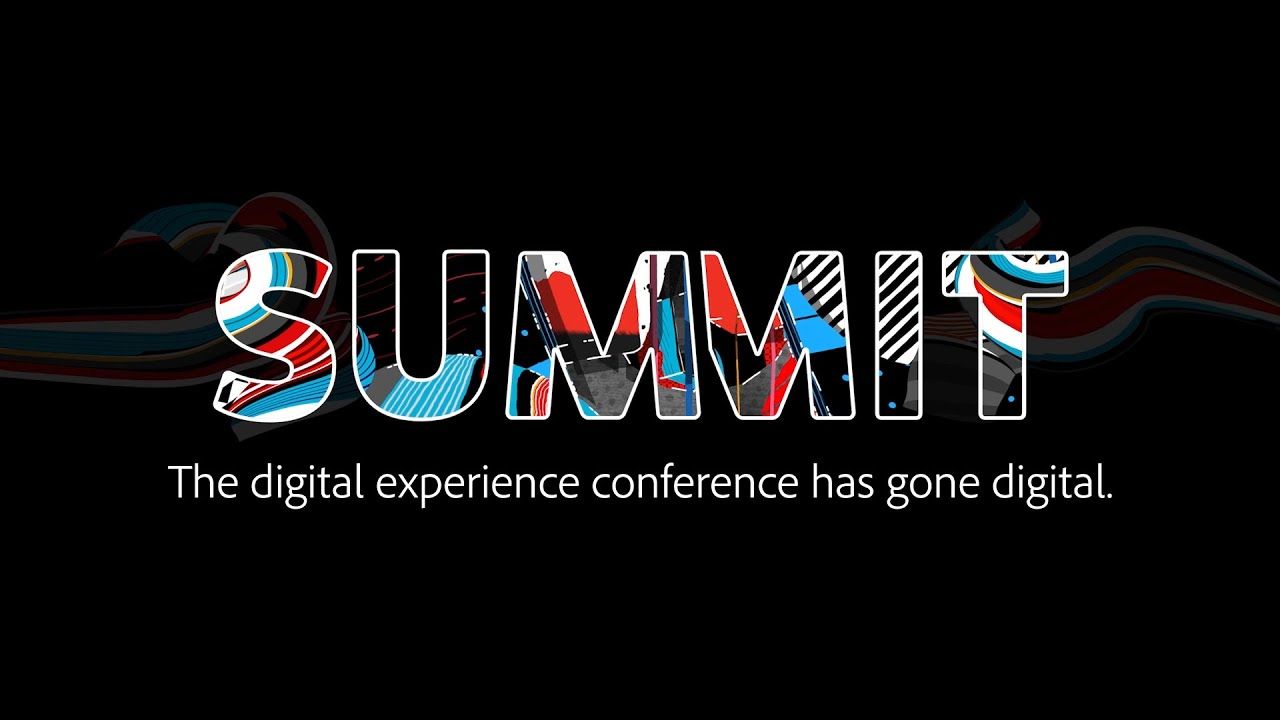 The Remote Product Manager
The Remote PM was brought to you by the creative brains behind JAM, who create product conferences where 'makers come together to celebrate their craft, share real-world advice, and help each other grow'. The Remote PM, taking place on Thursday 14 May, was JAM's first virtual event and provided educational sessions, high-profile, relatable speakers and applicable skills to help navigate the (now) remote world of product management.  
The afternoon was a fun, interactive live stream which treated attendees to panel discussions, fireside chats, workshops, interactive sessions, Q&A and speed networking with fellow remote product managers!
Why we love it: JAM managed to squeeze in a jam-packed (sorry), carefully curated agenda full of interesting content, knowledgeable speakers and the opportunity to mingle with industry peers whilst keeping the event lighthearted and fun. The event technology was intuitive, easy to use and we loved that you could interact with other attendees throughout the whole event using the chat feature.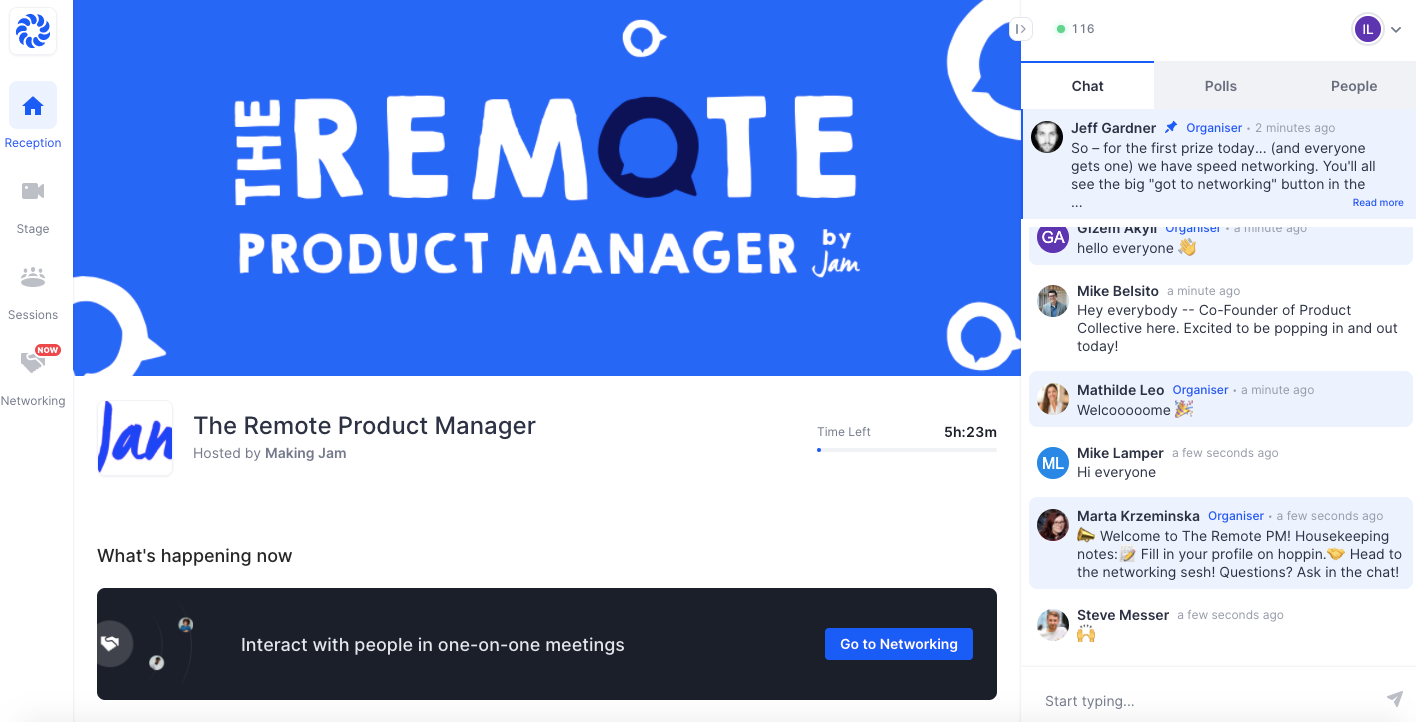 Oktane Live
Oktane Live is an annual event run by software company Okta, which brings together thousands of IT professionals, product leaders and developers. This year was the first ever digital version of Oktane Live and was a great success. There were over 65 breakout sessions and some very high profile speakers in the IT world taking part, which provided fascinating, relevant content to their attendees.
Wary of not wanting to bore their delegates, Okta put a lot of thought into the engagement tools they used in order to encourage delegates to join in with the event, offering several cool techy features. For example, they designed a virtual lobby, which acted as 'home' from which attendees could join the keynotes, breakout sessions, networking chat rooms and even pose questions to the speakers in real-time.
Why we love it: Okta went one step further to add an element of fun into Oktane with their 'passport game'. Attendees could earn 'badges' by visiting virtual sponsor booths, attending sessions and joining in the chats. Attendees with the highest score were displayed on leaderboards and were entered into a prize draw. Read our piece on creative event formats to get some inspiration on livening up your digital offering.
---
We hope these examples of fantastic digital events inspire you to start thinking about creating your own. At Hire Space, we've developed a virtual event consulting service to help events professionals through this uncertain time.
If you're ready to start organising your own virtual event, book your free consultation today with our Virtual Event Experts to see how we can help make your virtual event unforgettable!